MIDDLETOWN—Seven weeks after it opened, Da Tang Supermarket in downtown Middletown is doing better than expected, said store manager Tom Du at the store's ribbon cutting on May 27.
While the name, written in English letters and Chinese characters, advertises it as a Chinese market, Du says their  standard food items like flour, milk, and eggs and 9:00 to 9:00 hours have made it also a convenience store that is drawing a diverse crowd.
"The Asian food is well accepted in America since a long time ago," Du said. "The fish department is doing very well right now but the majority are not Chinese coming to buy fish. It's the Americans."
Du said being in the Business Improvement District (BID) has been a big factor in their better-than-projected sales volume. Their last location in Playtogs Plaza, where they were located from 2012 to 2015, was on the border with Wallkill and did not have as many pedestrians.

All this business has allowed for the store's growth. On the horizon is a food court in the front, which is currently vacant. Du said he is in contact with several vendors who might be interested in selling there.
"To see if we can have a Chinese deli—like Chinese noodles, a Chinese bakery, and a barbecue. The sushi is here already," Du said.
Responding to customer feedback, Du said they also plan to expand their offering of organic food, which currently consists of milk, eggs and some soy sauce. Organic produce is the next thing they are exploring, he said, and already he has started talking to some local farms. "That's really a direction we should go," he said.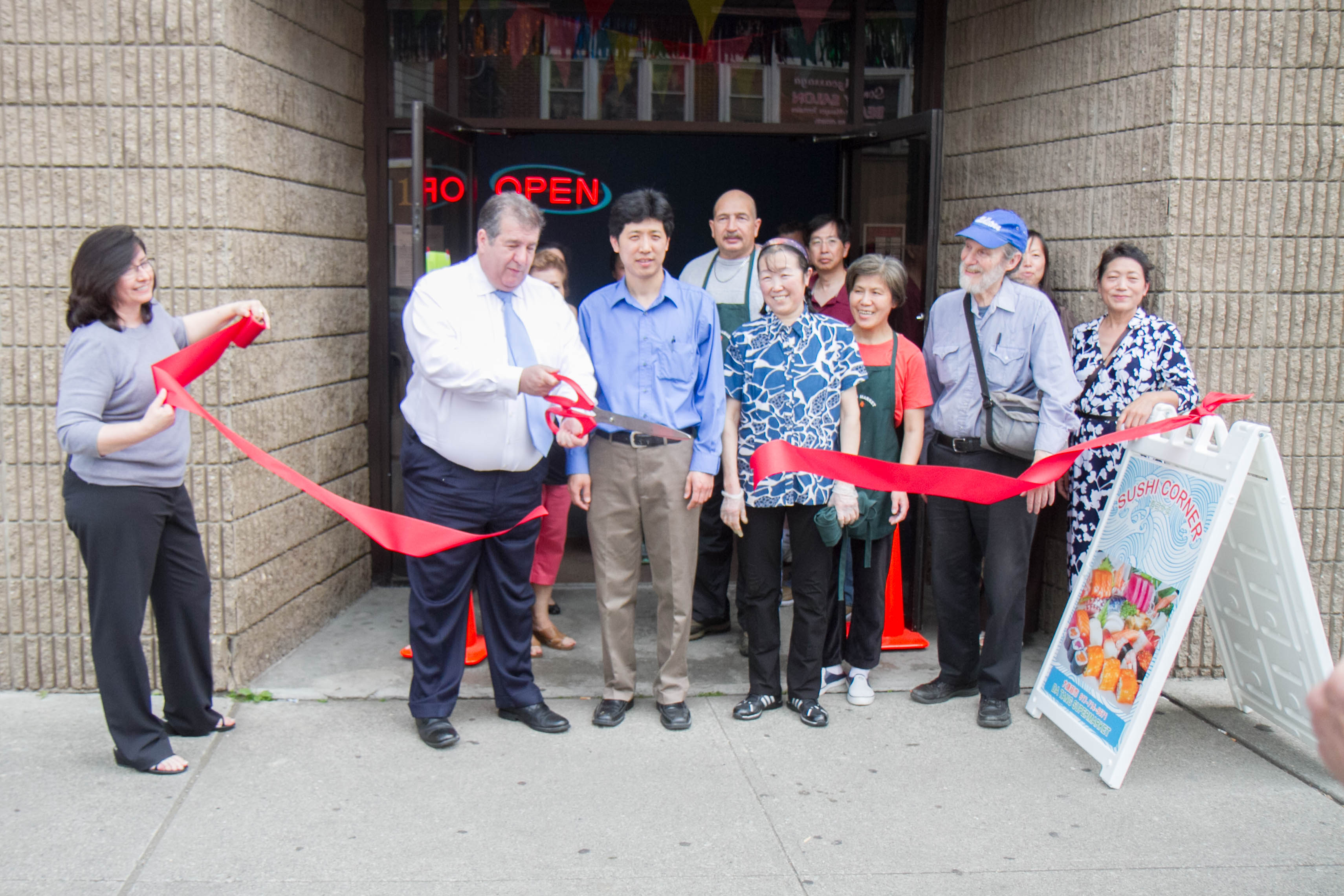 Mayor Joseph DeStefano said the business is helping to revive the downtown by breathing new life into a vacant building.
"This was the old Christian Faith Fellowship Church. Probably more than 10 years it's been empty," he said.
Having Da Tang in the downtown is another feather in Middletown's cap when it comes to applying for grants, he added.
The City is applying for project funding through the state's consolidated funding application (CFA) and for a $10 million downtown revitalization grant from the state that both "focus on what you're doing for 'new Americans'—that's the term they use—and accessibility to grocery stores," DeStefano said.
"It's a great addition [to Middletown]."