World War II veteran Henry Ochsner, who was in the first group of soldiers to land on Nazi-occupied France on D-Day has died, two years after receiving the French government's highest honor for his service.
Ochsner, who belonged to the U.S. Army's 101st Airborne Division known as the "Screaming Eagles," died on Sept. 7 of complications from cancer and old age, reported The Associated Press, at his home in California. He was 96 years old.
The Screaming Eagles were the vanguard in the D-Day landings on June 6, 1944, that kickstarted the allies' pushback of Nazi forces across France and northern Europe that ended the war a little over a year later.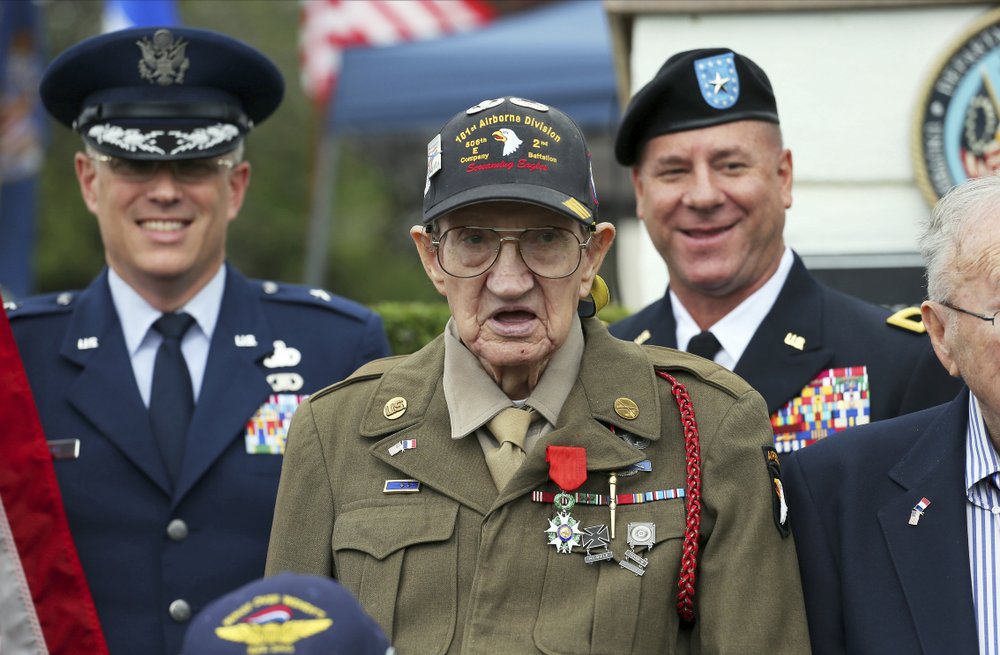 Ochsner is survived by his wife, Violet Jenson, who he married in 1947, their four daughters, and two granddaughters.
Along with nine other veterans in 2017, Ochsner was given the highest French military accolade, the National Order of the Legion of Honor, during a ceremony at Los Angeles National Cemetery.
Ochsner had already been decorated with the French Croix de Guerre, the Belgian Fourragere, the Presidential Unit Citation, and the EAME Campaign Medal with four battle stars, reported Desert News.
The exploits of his regiment, including the storming of Hitler's Eagle's Nest headquarters in the Alps, was the subject of the book, "Band of Brothers," which was later adapted for an HBO miniseries.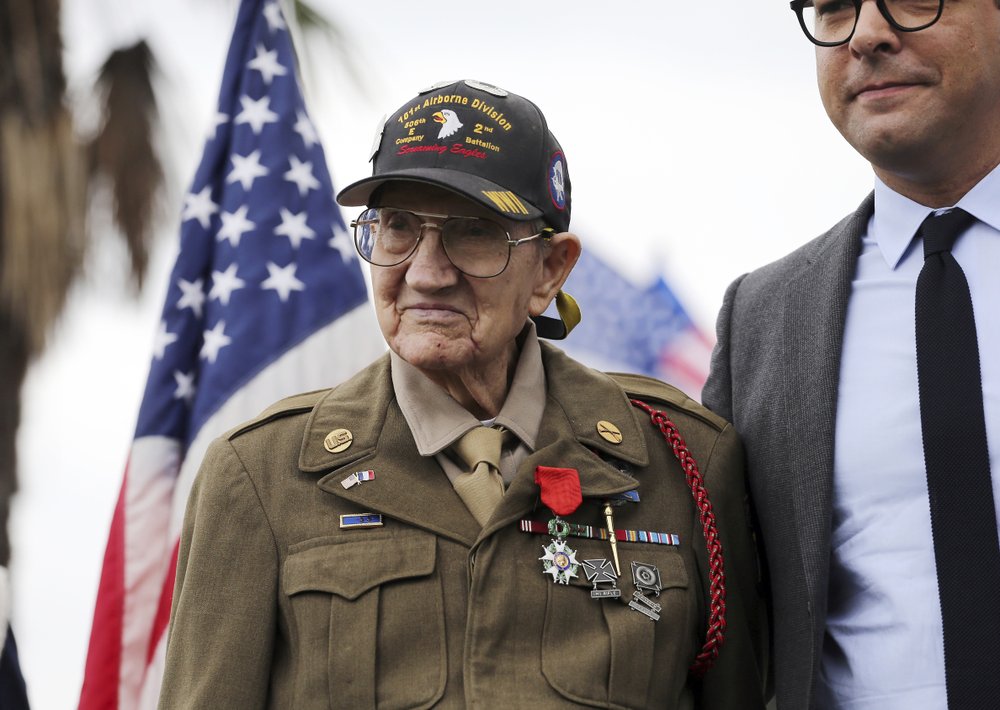 According to 101st Airborne Division Association website, the 101st pathfinders were the first Americans to set foot in occupied France.
"Following them, the Screaming Eagles parachuted into Normandy and cleared the way for the 1st and 4th Infantry Divisions at Omaha and Utah beaches."
After 33 days of continuous fighting, the 101st returned to England to prepare for future airborne operations.
"On 17 September 1944, the 101st jumped into Holland during Operation 'Market Garden,'" according to the website. "Holding a narrow corridor 16 miles long, through enemy territory, from Eindhoven to Grave, the division fought against heavy odds for ten days. The division then continued its role in the liberation of Holland, spending a total of 72 days in combat."
American troops made up 73,000 of the total 156,000 allied troops on D-Day.
The Screaming Eagles were later called in to defend the transport hub of Bastogne in Belgium during the Battle of the Bulge, the single most costly battle to American lives in the war, as they held off a last-ditch onslaught by the German army as it tried to break allied lines.
"We got into Bastogne in anything that rolled," Ochsner told Aerotech News two years ago, describing how he rode in on an amphibious vehicle.
"Our lines held," Ochsner said. "We didn't have to be rescued. Our line never broke."
The Screaming Eagles were to later go on to capture Hitler's mountain retreat at Berchtesgaden, known as Eagle's Nest.
"I loved being a paratrooper," Ochsner tod Aerotech. "It was fun. It was my second favorite thing in life, after my love for my wife, Violet."