Tennessee Gov. Bill Haslam granted executive clemency to Cyntoia Brown, a victim of child sex trafficking who killed a Nashville man in 2004 when she was 16 years old.
Brown was sentenced to life for killing the man. In December, Tennessee's Supreme Court ruled that Brown, 30, has to remain in prison for 51 years before she is eligible for parole.
Haslam's order on Jan. 7 stipulated that Brown will be eligible for release on Aug. 7, 2019, on time served, reported The Tennessean newspaper. She has to stay on parole for another 10 years.
"Cyntoia Brown committed, by her own admission, a horrific crime at the age of 16," Haslam said in the statement.
"Yet, imposing a life sentence on a juvenile that would require her to serve at least 51 years before even being eligible for parole consideration is too harsh, especially in light of the extraordinary steps Ms. Brown has taken to rebuild her life," he said.
He added: "Transformation should be accompanied by hope. So, I am commuting Ms. Brown's sentence, subject to certain conditions."
According to the newspaper, Brown will participate in counseling sessions and must complete 50 hours of community service. She will also have to get a job.
In a statement from her lawyers, Brown thanked Haslam "for your act of mercy in giving me a second chance."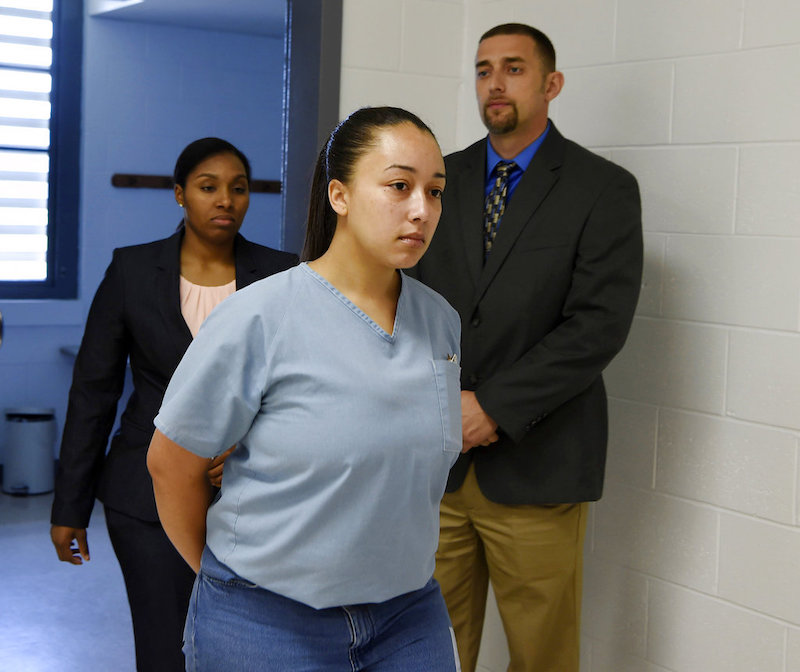 "With God's help, I am committed to live the rest of my life helping others, especially young people. My hope is to help other young girls avoid ending up where I have been," Brown added.
She was convicted of shooting and killing 43-year-old Johnny Allen in the head after she feared for her safety. Allen had paid Brown for her services as a prostitute.
In the incident, Brown said she thought Allen was reaching for a gun before shooting him. At the time of the killing, she had run away from home and was living with her boyfriend, a pimp known as "Kut Throat," who forced her into prostitution, according to court documents, as reported by NBC News.
Brown's supporters and defense lawyers argued that the 51-year prison term was too extreme, given the circumstances and the fact she was a 16-year-old. Prosecutors argued that the motive in the shooting was robbery, as she left with some of Allen's money and his vehicle.
"This is truly a joyful moment—for Cyntoia and for all of us who have worked to help her," said Charles Bone and J.Houston Gordon, Brown's lead attorneys.
During her time in prison, she completed her GED and received a college degree from Lipscomb University.
#BREAKING: Gov. Haslam grants clemency to Cyntoia Brown. Set for release on August 7th. pic.twitter.com/ISkFiHtRgK

— NewsChannel 5 (@NC5) January 7, 2019
Haslam Grilled at Nashville Event
In an event last month, Haslam was asked about Brown's situation.
"As a victim of sex trafficking and assault, this is an unjust sentence in the first place," stated Justin Lang, an attendee, according to a prior report from Epoch Times.
"Under Tennessee law, all minors engaged in sex work are legally considered victims of sex trafficking. She has not been treated as a victim of trafficking and not given the justice she deserves," Lang added.
Lang said that the Supreme Court's order to make Brown serve 51 years in prisons is a human rights issue.
"And so I ask you, what really, functionally, is the difference between life without parole—which is no longer constitutional as the United States Supreme Court declared for minors, for any crime—and 'You might get parole after 51 years,' for a victim of sex trafficking?" he asked.