CHIMANIMANI/MUTARE, Zimbabwe—What started out like a normal day for Dale Tauya, a 14-year-old student at St. Charles Lwanga Secondary School in Chimanimani district in Zimbabwe, ended as anything but.
Tauya was asleep in one of the dormitories at the school when there was a loud crash. He awoke to find muddy water flowing into the dorm and splashing him in the face.
"A huge boulder had loosened and rolled into the school dining hall and then into our dormitory. Before I knew it, I was under a big log and my friends were struggling to remove it," he said.
The students managed to lift the log off Tauya and took him to a safe place.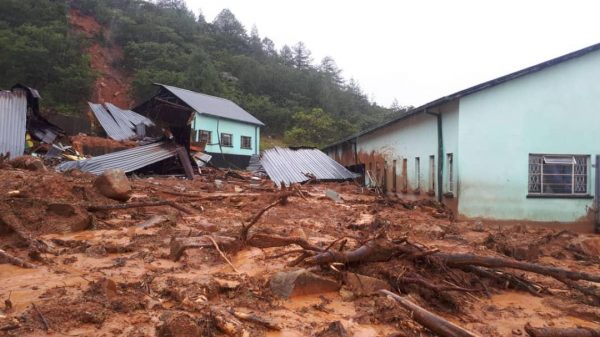 But the cyclone that lambasted Zimbabwe, Mozambique, and Malawi on March 15 left two students dead at the school and 16 injured, including a security guard.
According to the U.N., widespread flooding and devastation triggered by Cyclone Idai has impacted possibly millions of people across southern Africa. The cyclone first hit Beira in Mozambique and then went on to lash Zimbabwe and Malawi.
"Massive and horrifying" is how Jamie LeSueur described the damage to Beira after leading a Red Cross aerial assessment of the city.
"The situation is terrible. The scale of devastation is enormous. It seems that 90 percent of the area is completely destroyed," said LeSueur on the Red Cross website.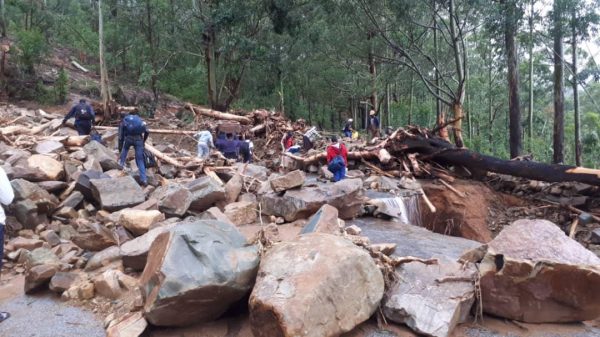 At least 1,000 people are feared dead in Mozambique alone, according to the U.N., with half a million displaced.
A statement released by the Zimbabwe Red Cross Society stated that flooding caused by the tropical cyclone weather system continues to cause massive destruction, with heavy rains reported in Manicaland and Masvingo provinces.
"Crops and livestock have been destroyed, and power supply and communication continue to be disrupted in affected areas. The hardest-hit district of Chimanimani remains inaccessible as heavy rains have damaged roads and main access bridges have been washed away," according to the statement.
As of March 19, the death toll in Zimbabwe was at 98, with more than 200 injured, mainly in Chimanimani. Meanwhile, 217 people are missing and more than 900 homes destroyed, affecting an estimated 12,500 to 15,000 people.
However, an accurate assessment of the number of people impacted and displaced is still difficult to establish, as many district wards remain inaccessible.
Albert Mapunga, a teacher at St. Charles Lwanga Secondary School, said help only arrived on March 17, when students and staff were ferried to another district for safety.
"Until then, we were sleeping in classrooms because the dormitories were destroyed," he said.
Lack of Preparedness
Bishop Sebastian Bakare, the director of the United Mutare Residents and Ratepayers Association, told The Epoch Times that Idai was forecast two to three weeks ago but lack of disaster preparedness and complacency on the part of government has resulted in death and displacement.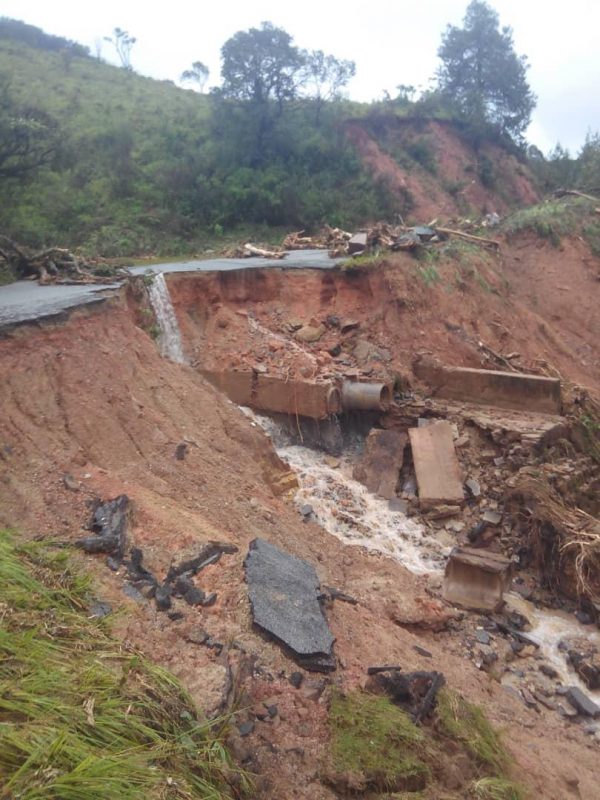 "The government cares little about people's lives. It didn't care to prepare and now is reacting too late. In fact, the government should have made some provisions for a cyclone such as this," he said.
"The damage is beyond measure at the moment as everything from bridges to homes have been destroyed."
Sekai Nzenza, minister of public service, labor, and social services, said in an interview that the government wasn't expecting the cyclone to have such a severe impact.
Minister of Agriculture Perence Shiri noted that the government will find ways to manage and mitigate such occurrences in the future, including creating an early warning system.
"We didn't know the magnitude and pattern of the cyclone and this time around it came in a very big way," he said.
The government has put $50 million toward repairing infrastructure such as roads and bridges, and to provide medical and food supplies to assist those impacted.
As for Tauya, he has been having nightmares and said it is going to take time to get over what happened. He and the other students have received medical support.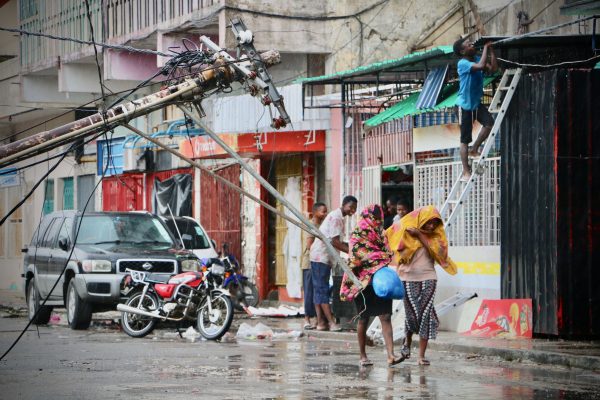 Trace Kashiri, a parent of one of the students at the school, said she was in shock when she heard two students had died.
"I couldn't stop thinking, what if one of the dead students was my child," she said, adding that it may be difficult for parents send back their kids to the school after such a horrific incident that almost took their lives.
Mapunga, the teacher, said the reopening of the school may be a long way off as much of the school was damaged and will need to be rebuilt.