'Cyberloafing': You're Probably Doing it Right Now, Study Finds
February 7, 2013 2:16 pm Last Updated: October 1, 2015 11:13 am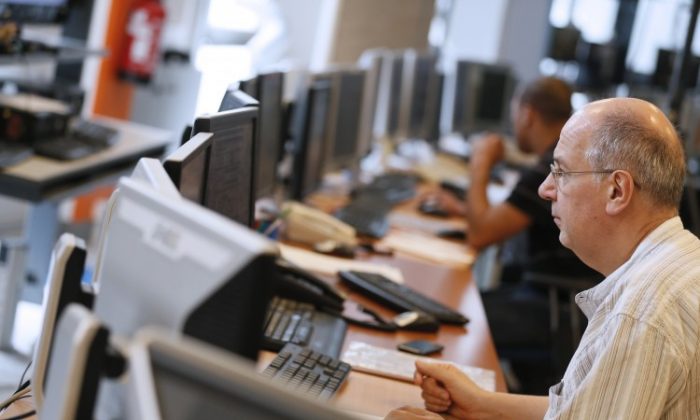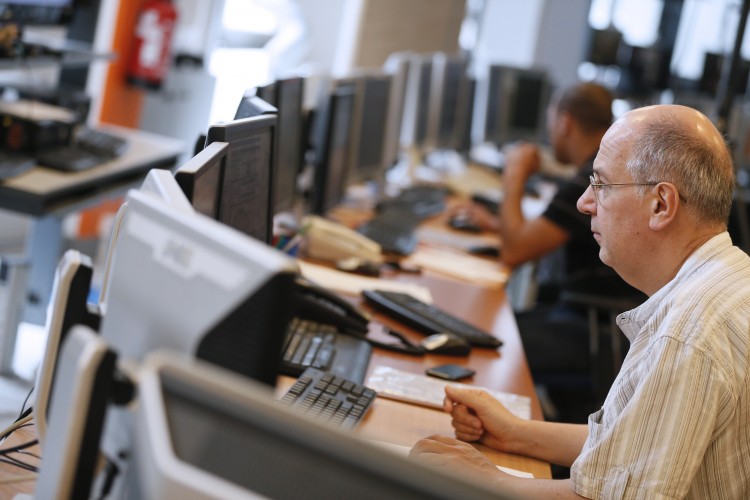 American employees spend as much as 80 percent of their work time "cyberloafing," or doing tasks that have nothing to do with their work, according to a new study.
The average worker spends between 60 percent and 80 percent of his or her time on the Internet doing things like checking Facebook, managing finances, or just simply wasting time at work, found a new study, which was commissioned by Kansas State University and Southern Illinois University, and published on the Newswise website.
The study's authors believe that "cyberloafing results in lost productivity and could put companies in legal trouble when workers conduct illegal activity or unacceptable behavior like viewing pornography on work computers," according to Newswise. It noted that with the advent of the Internet, companies do experience some benefit including improved communication, but have difficulty tackling cyberloafing.
"Companies spend time, money and effort trying to monitor computer usage, detect what employees are doing online and write policies for employees on acceptable Internet behavior," it said.
The researchers surveyed both office workers and university students, finding that "both older and younger workers find ways to waste time on the Internet."
"Older people are doing things like managing their finances, while young people found it much more acceptable to spend time on social networking sites like Facebook," stated Joseph Ugrin, assistant professor of accounting at Kansas State University.
Ugrin said that when the company threatens its workers with firing them over activities deemed time-wasting, it has proven to be effective, but it may not be enough to deter the problem. There needs to be more enforcement in dealing with using social media sites and personal email, he added.
"We found that for young people, it was hard to get them to think that social networking was unacceptable behavior," Ugrin added. "Just having a policy in place did not change their attitudes or behavior at all. Even when they knew they were being monitored, they still did not care."
The only effective strategy, he said, would be to have workplaces show workers information about what happens to employees who fail to comply with their rules on cyberloafing. But the downside of this is that employees feel that the tactic is too heavy-handed.
"People will feel like Big Brother is watching them," so employers should proceed carefully when using this tactic said Ugrin.
"We don't want to make everyone at work upset because the corporate office is watching over their employees' shoulders, but what if workers are wasting all of their time online? Where's the balance?" he questioned.
Last November, business liability firm BOLT said that U.S. employees waste enough time on "non-work tasks" while on the clock, to cost employers an overall $134 billion in lost productivity, according to the International Business Times.
For example, the company said, workers cost employers $1.1 billion in time on maintaining their fantasy football teams.