CVS said that there could be a temporary shortage of hand sanitizer due to a spike in demand amid the spread of the COVID-19 coronavirus.
"This demand may cause temporary shortages at some store locations and we re-supply those stores as quickly as possible," a spokesperson for CVS told CNN on Friday.
Bath & Body Works, owned by L Brands, said the hand sanitizer business has grown about 5 percent in the midst of the COVID-19 virus outbreak.
"The hand sanitizer business is about 5 percent of the total business. It is presently growing at a very high rate for reasons we would all understand," L Brands chief financial officer Stuart Burgdoerfer told reporters on Friday.
Meanwhile, the maker of Lysol and Dettol, said it will invest more in its supply chain to deal with possible shortages.
"We're continuing to make capacity investments to ensure that we don't run out at the peak for some of these products that we have that, frankly, consumers demand and we can't fulfill," said Reckitt Benckiser CEO Laxman Narasimhan.
"We are taking up inventory levels [to] be prepared for the potential increase in demand for some of our bleach products," Clorox chief financial officer Kevin Jacobsen said earlier this month, according to the news network.
The Centers for Disease Control and Prevention (CDC) and other health officials have said that the best way to prevent contracting the new virus is by washing your hands with soap and water.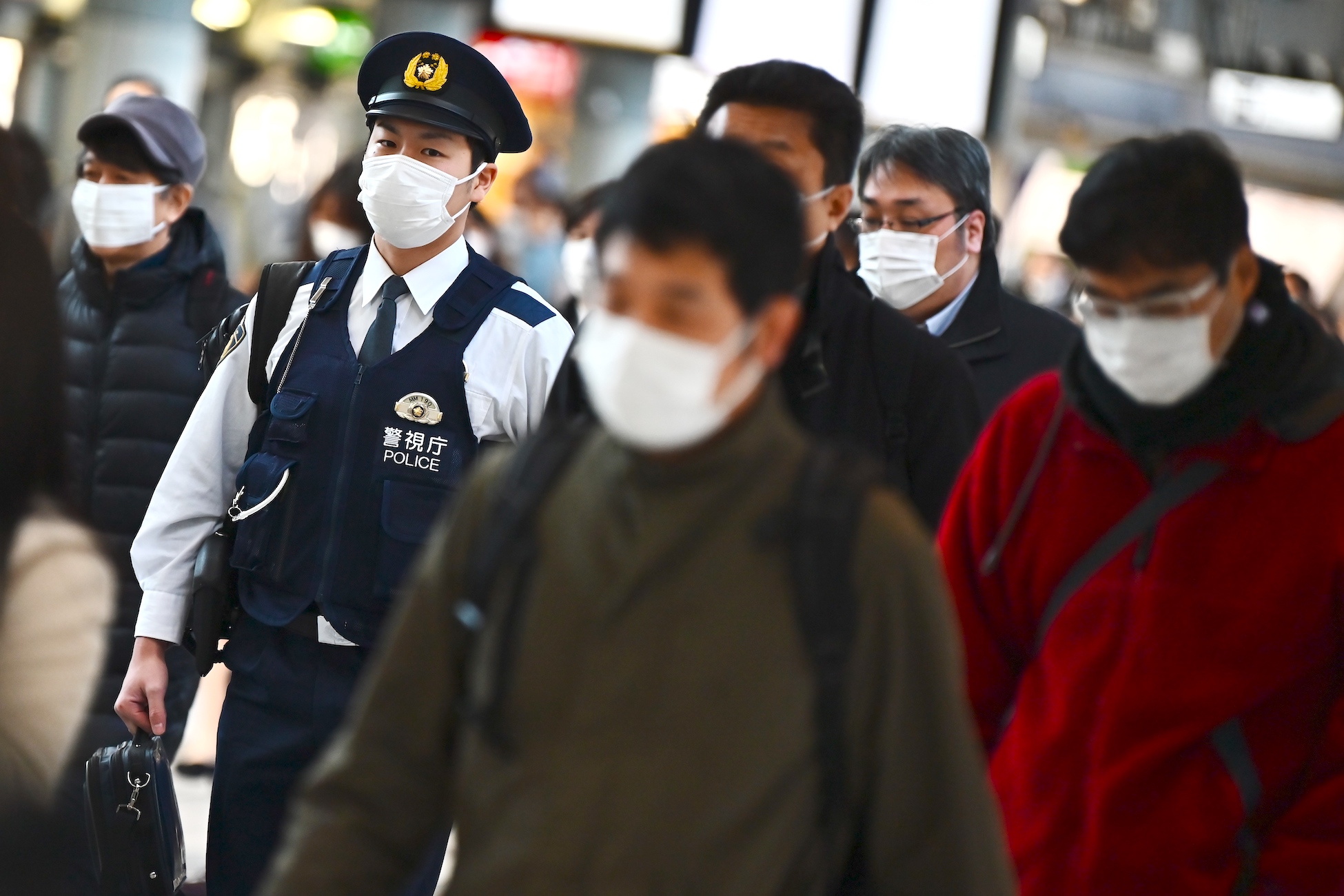 "Clean and disinfect frequently touched objects and surfaces using a regular household cleaning spray or wipe," the agency also recommends on its website. It said that people should wash their hands with soap and water for more than 20 seconds, especially after going to the bathroom.
"If soap and water are not readily available, use an alcohol-based hand sanitizer with at least 60 percent alcohol. Always wash hands with soap and water if hands are visibly dirty," the CDC said.
Japan's Sharp Corp., at the same time, announced it would start making face masks next month, making it the first domestic manufacturer to cross industry borders due to the high demand over the coronavirus outbreak.
Sharp, which makes sensors, camera modules, and screens for Apple Inc.'s iPhones, is set to begin producing masks in mid-March with a daily capacity of 150,000 masks. Sharp, a unit of Taiwan's Foxconn, expects its masks to hit shelves by the end of March.
Masks are in short supply now as coronavirus infections spread and consumers scramble to guard themselves against the virus.
Reuters contributed to this report.