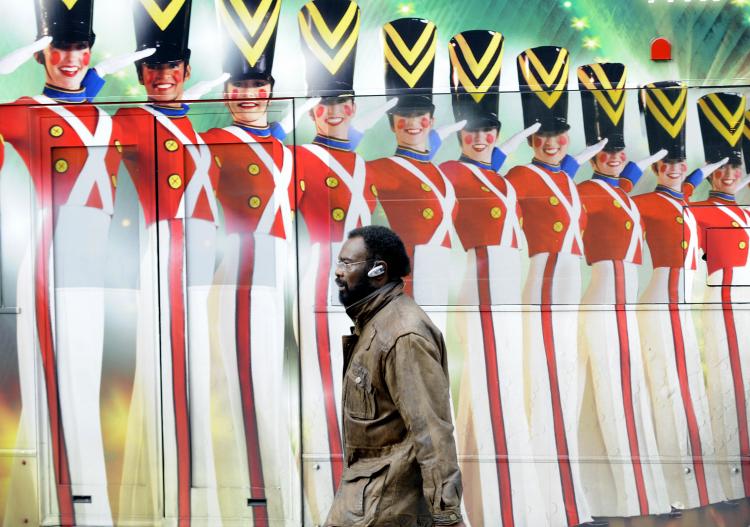 Indeed, recessionary times call for drastic business measures. These days, companies tend to slash benefits, perks, and advertizing budget almost without consideration.
But recent studies suggest that recklessly cutting a firm's advertising could have negative ramifications, ultimately costing the company customers and brand loyalty.
When signs of recession hit a company's bottom line, "the first reaction is to cut, cut, cut, and advertising is one of the first things to go," said Peter Fader, professor at the University of Pennsylvania, a recent article by Knowledge @ Wharton (KW), the university's business publishing arm.
Advertising experts agree that companies should foster consumer loyalty, especially in an economic downturn. An unknown product or service leaves a blank in consumers' minds, which can be easily filled by an aggressive competitor.
"The most successful companies maximize long-term shareholder value by maintaining their advertising investment when the economy slows down and weaker competitors cut back," said Patric Barwise, professor at the London Business School in a report "Marketing to Manufacturing."
Research Agrees
Roland S. Vale conducted the very first study on aggressive advertising during recessionary times in 1927. Vale found that advertising could help a company maintain or even increase profits during a recession.
The results still hold true today.
While it is tempting to cut costs during times of trouble, its long-term consequences may outweigh its short-term benefits.
Companies with an aggressive advertisement budget during the early 1980s recession increased sales and profits by up to 256 percent in 1985. Sales and profits were up during the recession and for three years after an upturn of the economy. In addition, performance took a dive at firms that slashed advertising and other marketing investments, according to a McGraw-Hill Research analysis of 600 companies.
"An overwhelming majority of American executives (86 percent) agreed that companies that advertise in a down economy stay more top-of-mind when purchase decisions are made, and create more positive impressions about the commitment to their products and services," according to Guy Consterdine, an independent media consultant.
Keeping it Real
With a limited budget, businesses must choose wisely the type of its advertising—and the conveyed message.
"Put a positive spin on how you can genuinely help without invoking doom and gloom," suggested Eileen Campbell, chief executive at the Millward Brown Group advertising firm.
"Recession," "downturn," "financial quagmire" and other negative words evoke even more panic among already cash-strapped consumers. Ads during a recession need a positive swing, linking them to performance, improvement and survival during hard times.
On the other hand, stay away from slogans that make claims to a carefree life.
"[Happiness] is not the mood people are in. If you do that, it will generate resentment," said John Zhang, a University of Pennsylvania professor in the KW report. "You need to fine-tune your message to be sensitive." Also, badmouthing a competitor is a tactic that could backfire.
As a final thought, the experts suggest low-cost advertising methods in a downturn. Hanging banners or launching a direct mail (or email) campaign are both cost effective and striking.
"You don't have to put a huge amount of money in the market place," Zhang said.