Multiple customers have complained of finding earthworms in their McDonald's beverages at a restaurant in NY state, according to local reports.
The New York State Department of Health told WHAM it had received multiple complaints about beverages at a McDonald's in Lyon, Wayne County.
Pregnant college student Samantha Giles told WROC she went to the drive-through after classes on March 7. But as she went to chew the ice from her drink, at the bottom of the cup she found a "big worm."
The Wayne County Sheriff's Office and State Health Department are investigating after receiving reports from McDonald's customers in Lyons that they found worms at the bottom of their drinks.

Posted by NewsChannel 9 on Wednesday, April 17, 2019
Giles took a video of the worm in the cup. She contacted the McDonald's and later called the State Health Department about the worm. "They had it tested, and told me it was an earthworm," she said.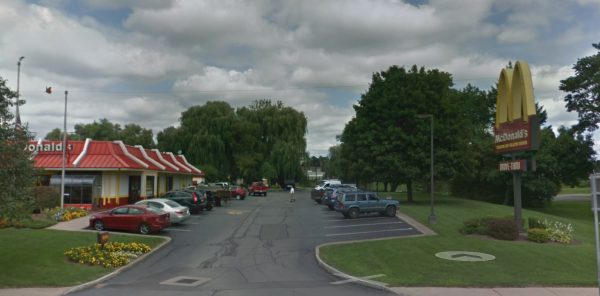 Another customer, Justin Confer, told WROC his daughter found a worm at the bottom of her cup too on April 10.
"I didn't believe her at first. I said, 'You're kidding me' … I went over and looked and sure enough, there was a worm in the bottom of her drink," said Confer.
The McDonald's store in Lyons is franchise operated, according to WHAM.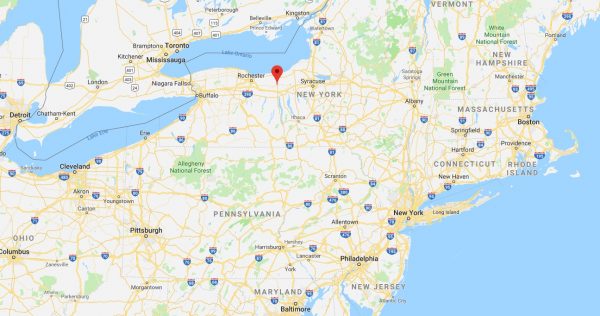 "Serving safe, high quality food and beverages is my top priority and we have worked with the local health department and police department to look into this claim," said the owner and operator of the Lyons McDonald's restaurant in a statement passed through the McDonald's company, according to WHAM. "We're taking this situation very seriously, including action to ensure that this doesn't happen again."
The New York State Health Department told WHAM it could not comment further due to the pending law enforcement investigation.
Perhaps unsurprisingly, both customers who spoke to WROC said that the incident had put them off fast food.
Mind the Touchscreens
In the United Kingdom it isn't what is in the cups, but what is on the touchscreens that might worry McDonald's customers.
A report last year said that fecal matter was discovered on every McDonald's self-service touchscreen swabbed during an investigation in the United Kingdom.
Samples were taken at eight locations, which all revealed a contamination of coliforms, which are found in human fecal matter.
"We were all surprised how much gut and fecal bacteria there was on the touchscreen machines. These cause the kind of infections that people pick up in hospitals," said London Metropolitan University Dr. Paul Matawele, according to Metro.
Customers first choose their food on the screens before heading to the front to pick up their meals. Often times, they don't wash their hands or wipe them down with hand sanitizer, the report suggested.
At one branch, a screen was found to have Staphylococcus, or staph. According to the U.S. Food Safety website, some strains can "cause food poisoning when a food handler contaminates food and then the food is not properly refrigerated. Other sources of food contamination include the equipment and surfaces on which food is prepared."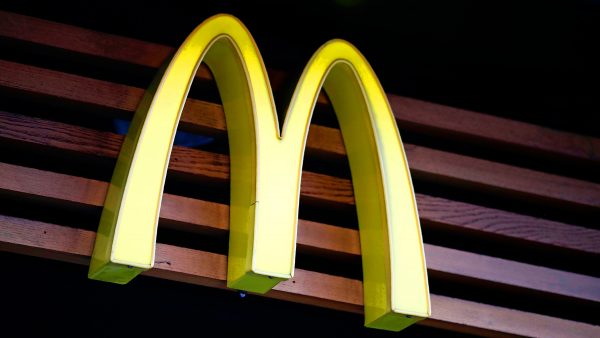 A spokesperson for McDonald's said: "Our self-order screens are cleaned frequently throughout the day. All of our restaurants also provide facilities for customers to wash their hands before eating," according to MarketWatch.
Dr. Philip Tierno, a clinical professor of Microbiology and Pathology at NYU School of Medicine, said he wasn't surprised by the report in Metro.
"We are bathed, as a society, in human feces," he told MarketWatch. "Wherever numerous people touch the same surface over time, they deposit their germ passport, which can include bacteria from three body places—respiratory, skin, and fecal sources."
"This [Metro] report shows that people do not properly pay attention to hand hygiene—especially hand washing," he explained. "Eighty percent of all infectious diseases are transmitted by direct and indirect contact. Direct like coughing, sneezing, talking, kissing someone; and indirect like touching a dirty fomite (doorknob, phone, computer, elevator button, touchscreen, etc.) and then touching your eyes, nose, or mouth or a break in the skin."
Epoch Times reporter Jack Phillips contributed to this article.