New York Gov. Andrew Cuomo said he would take legal action against Rhode Island after Gov. Gina Raimondo said police would stop cars with New York license plates.
New York currently has the most CCP virus cases in the United States, confirming more than 50,000 patients and at least 700 deaths, according to data provided on Sunday morning. The Epoch Times refers to the novel coronavirus, which causes the disease COVID-19, as the CCP virus because the Chinese Communist Party's cover-up and mismanagement allowed the virus to spread throughout China before it was transmitted worldwide.
"I understand the goal … but there's a point of absurdity, and I think what Rhode Island did is at that point of absurdity," said Cuomo, a Democrat, in a weekend news conference. "We have to keep the ideas and the policies we implement positive rather than reactionary and emotional."
According to photos, videos, and reports from The Associated Press and other news outlets, the Rhode Island National Guard started going door-to-door on Saturday in some coastal locales to tell New Yorkers that they need to self-quarantine for 14 days. A reporter from Fox Providence posted a video showing National Guardsmen and Westerly Police going to three homes that have cars with New York plates.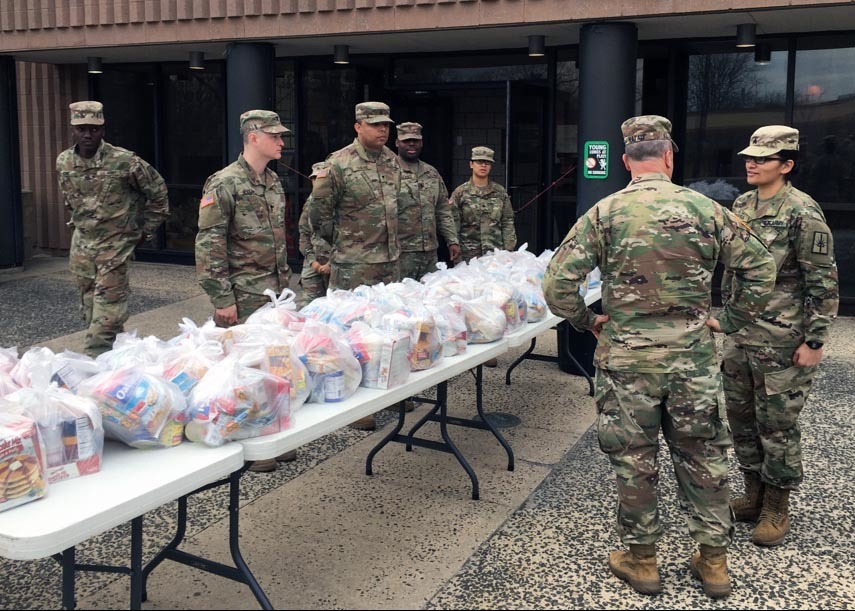 Rhode Island Police also set up a checkpoint on Interstate 95 in Hope Valley on Friday. Drivers with New York license plates were asked to stop and give contact information before being told to self-quarantine for two weeks, it was also reported.
Raimondo, a Democrat, said that New Yorkers who don't comply will face jail time and fines.
"I want to be crystal clear about this: If you're coming to Rhode Island from New York you are ordered into quarantine. The reason for that is because more than half of the cases of coronavirus in America are in New York," she told reporters over the weekend, according to AP.
Cuomo said that the moves and Raimondo's statements were "reactionary" and go against the Constitution. "We're talking to Rhode Island now," Cuomo said, according to WPRI. "If they don't roll back that policy, I'm going to sue Rhode Island, because that's clearly unconstitutional."
….Federal Government. A quarantine will not be necessary. Full details will be released by CDC tonight. Thank you!

— Donald J. Trump (@realDonaldTrump) March 29, 2020
"We'll work it out amicably I'm sure," Cuomo added. "We have conversations going back and forth."
President Donald Trump on Saturday also said that he was considering a type of quarantine to prevent people in parts of New York, Connecticut, and New Jersey from traveling. Later on Saturday, he wrote on Twitter that a travel advisory should instead be the course of action taken rather than an outright quarantine.
It came after Cuomo criticized the quarantine proposal, suggesting that it would be difficult to implement.