The New York legislature's probe of Gov. Andrew Cuomo is expected to take months, a top Democrat said Tuesday.
State Assemblyman Charles Levine, a Democrat who chairs the body's Judiciary Committee and was named as the head of the panel conducting the impeachment investigation, said during a hearing that "we have been tasked with determining whether evidence exists to support a finding that the governor has engaged in conduct which merits impeachment under the New York State Constitution."
Among the matters being probed: Whether Cuomo sexually assaulted or harassed women who were working for him, whether he directed staff to illegally withhold or mispresent information regarding the number of COVID-19 nursing home resident deaths, and whether he directed or had knowledge of executive personnel withholding information regarding safety concerns with bridges in the state.
Eight women, including both current and former aides, have in recent weeks accused Cuomo of sexually harassing or assaulting them.
Just before the accusers began coming forward, Cuomo's office acknowledged withholding information on COVID-19 deaths from state legislators.
Levine opted to hire the law firm of Davis Polk to represent the committee in the probe, praising them for their past experience investigating high-profile allegations like the ones the Democrat governor is facing.
The chairman said it wasn't possible at this time to say how long the probe would take.
"Given the breadth and seriousness of the issues under investigation, we expect that the timing will be in terms of months rather than weeks," he said. "We have asked Davis Polk to prioritize the investigation and to work expediently and they will."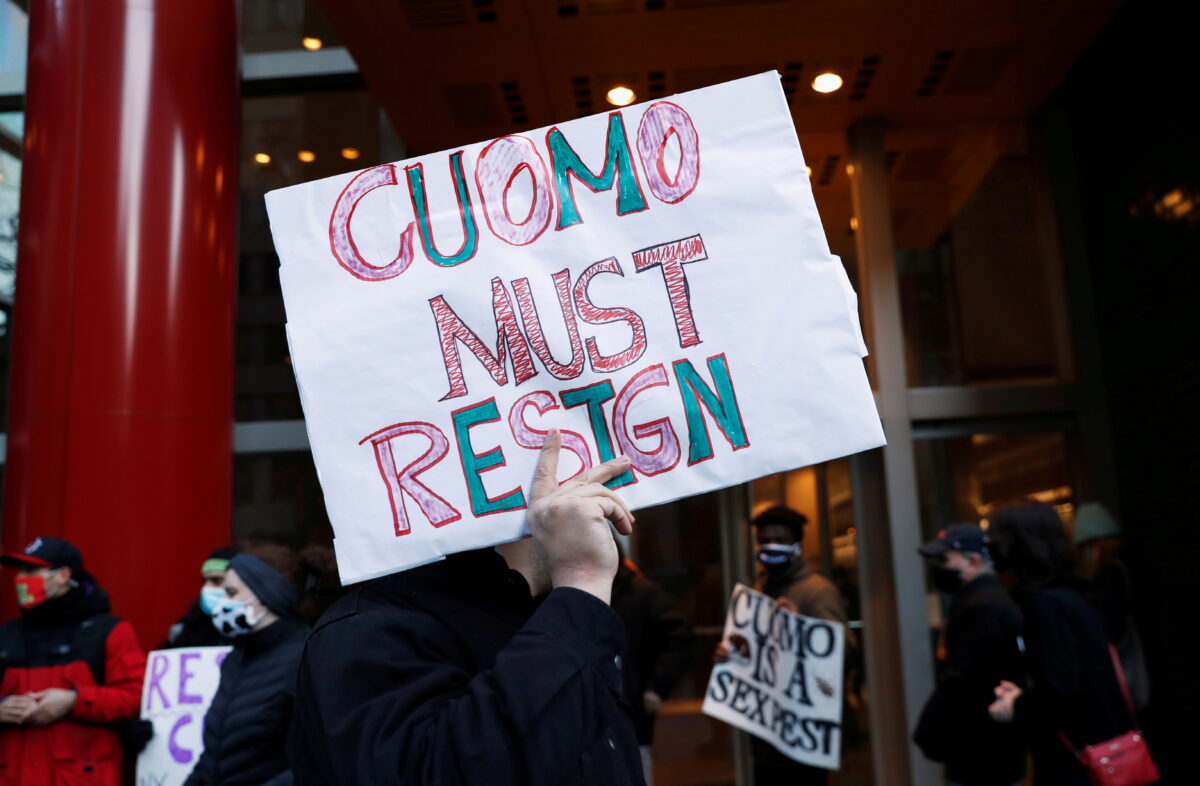 Over 100 state lawmakers, including members of both parties, have called on Cuomo to step down amid the twin scandals.
But the third-term governor has refused, urging New Yorkers to refrain from judging him until investigations conclude.
A separate probe is taking place under the aegis of the state's attorney general, Democrat Letitia James. Lawyers Joon Kim and Anne Clark are leading that investigation, which has no defined timeline.
James has said that Kim and Clark's team will produce a report after they're done, and the report will be made public.
Levine said during Tuesday's hearing that due process is "at the heart of our American democracy."
Republican Assemblyman Michael Montesano, the committee's ranking member, said that "everything is on the table" and recommended the panel meet in person to avoid having remote hearings hacked, or information leaked.
"I implore this law firm to thoroughly investigate the executive's intentional manipulation of nursing home data, and provide this committee with a summary of the actions that this government took to cover up deaths in nursing homes," he said. I also ask you to provide a thorough report on the parameters of the contract and royalties from the governor's book, which he authored mid-pandemic before the details of the grave conditions facing our nursing home residents were brought to light."