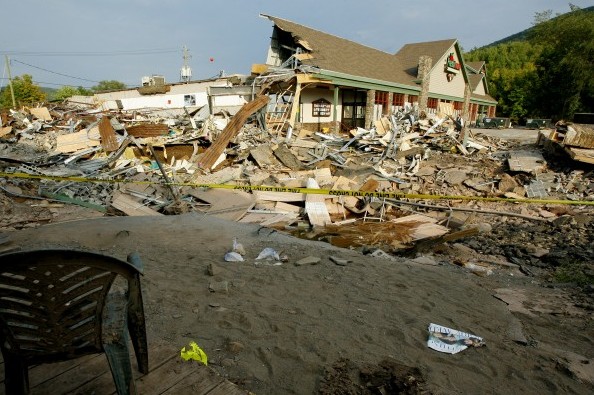 Communities affected by Hurricane Irene and Tropical Storm Lee took another step in the rebuilding process on Monday. Gov. Andrew Cuomo announced that 13 storm-stricken communities would receive Department of State grants.
"This funding will help towns and villages rebuild and find ways to make sure they are better prepared for future flooding," Gov. Cuomo said in a statement.
The first round of grants totaled $649,421, and was from communities that submitted their applications on Jan. 12. Communities will have a second opportunity for grants if they submit an application by March 1.
The maximum award was $50,000, but the Town of Union and the Village of Fleischmanns were the only two communities that did not receive the maximum.
The Village of Owego, which had 80 percent of its village affected, received the full $50,000 grant. It will use the grant to revise a flood mitigation master plan. Owego has received two additional grants for rebuilding its sewage system, which was heavily damaged during the storms.
Deputy Mayor Kevin Millar said that rebuilding was going all right, noting that most of the businesses had come back reasonably well, but residential housing was going slower. "A lot of the residential houses are vacant or are still under repair. A lot of those people have gone away to visit relatives for the winter and are coming back in the spring to rebuild. It is going to take a few years to recover in a meaningful way."
Millar said there were two or three grants specifically for residents that were awaiting approval.