Two men have been charged with child sodomy after six children have been rescued from a doomsday polygamous cult in Utah.
The children were found in the middle of a tumbleweed Utah desert one mile west of Lund, an unincorporated ghost town with an official population of one.
John Coltharp, 33, and Samuel Shaffer, 34, built a makeshift settlement from shipping containers in the desert and used it as a base for their cult called Knights of the Crystal Blade.
Shaffer called himself the prophet of the cult, a title later passed to Coltharp. Their beliefs included an imminent end of the world, polygamy, and child marriage.
Coltharp left his home in Spring City, Utah, in the middle of the night on Sept. 14 and moved to the desert with his parents and his four children—Dinah, 8, William, 7, Seth, 6, and Haddie, 4.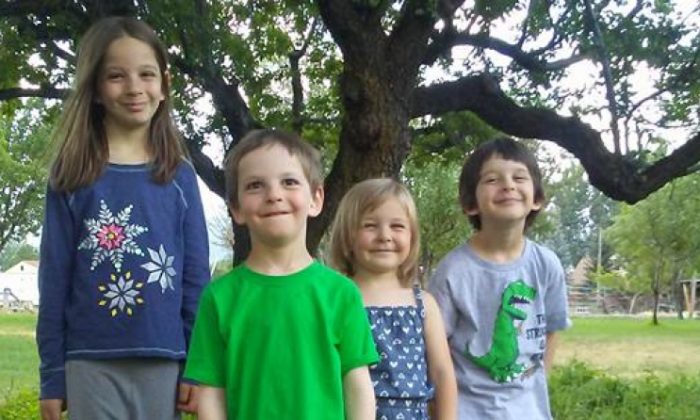 There they joined with Shaffer and his two children, Lily, 7, and Samantha, 5.
According to prosecutors, Coltharp believed he was "married" to Lily and Hattie. Shaffer assumed the same with Dinah and Samantha, Time reported.
"They did sexual married things to the 8-year-old girls," said Kevin Daniels, deputy county attorney for Sanpete County, Sanpete Messenger reported.
Coltharp's wife, Micha Soble, asked for a divorce after he took her children in September but said police couldn't do much at the time as Coltharp still had parental rights over the children.
Soble's divorce was finalized on Nov. 27, at which point she gained custody of the children, The Salt Lake Tribune reported.
Coltharp was arrested on Dec. 1 after he was spotted at the abandoned Spring City home. He refused to say where the children were.
Utah law enforcement followed a tip from Soble's court documents that her children may be near Beryl junction about 30 miles west of Cedar City. Police did not find the children there, but received a tip two days later on Dec. 3 that led them to the shipping container compound.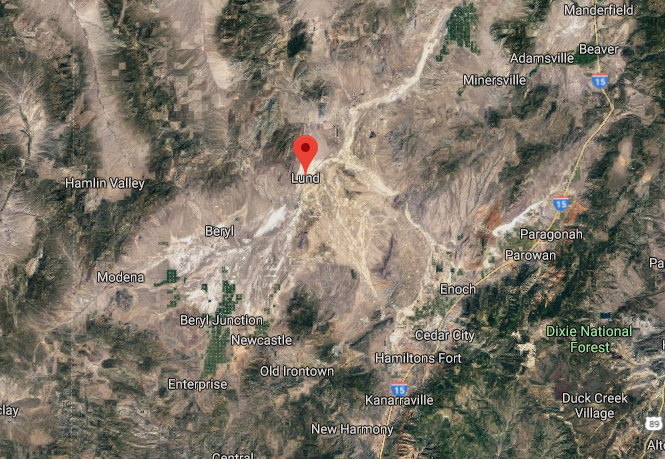 On the morning of Dec. 4, deputies pulled over a car near the compound and spoke to Keith Colthart, John Colthart's father. The interview led them to the compound where they found the missing Colthart boys, Seth and William.
But the four girls were still missing, and so was Shaffer. Investigators learned that Shaffer had walked out into the desert with the girls on the night of Dec. 3.
A search involving more than 20 law enforcement personnel and a helicopter was launched along with an amber alert that was issued at around 3 p.m. for Dinah and Haddie.
NOW: Utah Highway Patrol informes me that a Department of Public Safety search helicopter is on its way down to #Lund – SUU helicopter in the sky now assisting in the search. pic.twitter.com/rUy6Q4FebH

— D.J. Bolerjack (@DJBolerjack) December 4, 2017
Two hours later, police received a tip about a lone man matching Shaffer's description.
Shaffer was arrested and revealed the location Lily and Haddie during questioning. They were found hiding in 50-gallon plastic water barrels near the compound. After another hour, Shaffer revealed the location of Dinah and Samantha. They were hidden in an abandoned trailer.
All four of the girls had spent 24 hours in freezing temperatures by the time they were discovered.
"Had we not received that tip today, these girls probably would not have been alive in the morning," Lt. Del Schlosser from the Iron County Sheriff's office told CBS Denver.
The four Coltharp children were reunited with their mother, who started a GoFundMe campaign to raise money to help the children cope with the trauma they'd suffered.
"The amount of heartache and fear this family has gone through, is unimaginable," Soble wrote. "This is but the beginning of a long road of getting their lives back together and their extended family is asking for help for this tough road ahead."
Shaffer and Coltharp were also charged with child kidnapping and other charges.
NTD contributed to this report.
Recommended Video:
What is MS-13?