The cryptocurrency industry has lost about $2 trillion in value since hitting a $2.9 trillion peak in November 2021.
All the major digital tokens are deep in the red this year. Bitcoin has slumped more than 53 percent to around $22,000. Ethereum has lost 68 percent to about $1,200. Cardano has plunged 65 percent to below 50 cents. Dogecoin has collapsed 68 percent to roughly a nickel. Litecoin has cratered nearly 70 percent to under $50.
Bitcoin and its crypto peers could be leading the financial markets lower, suggesting that virtual currencies might be serving as a measurement of investors' overall risk appetite.
Whether bitcoin is joining the broader market meltdown or acting as a gauge of investor sentiment, analysts agree that it's clear today's environment is weighing on the crypto ecosystem too. Recession fears, surging inflation, the military conflict in Eastern Europe, China's plethora of economic challenges, and rising interest rates are all factors driving traders' movements in 2022.
The global economy has metastasized into an uncertain environment now that central banks are tightening monetary policy to combat inflation.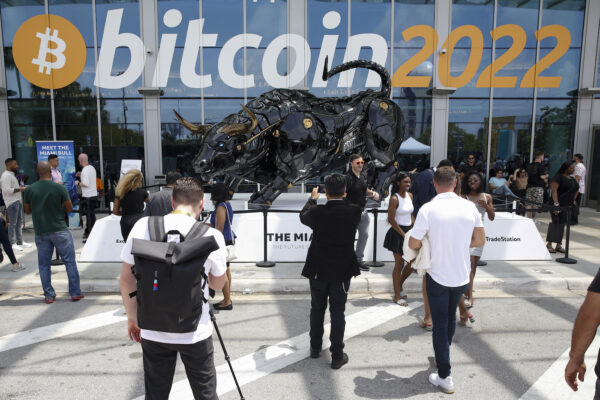 If there's one thing investors don't value, it's uncertainty, volatility, and unpredictability, said Moe Vela, a former senior adviser to former Vice President Al Gore and then-Vice President Joe Biden.
"All of a sudden, when times are tough and inflation is high and economic instability [can be seen] right around the world, investors become nervous. They become much more risk averse," Vela told The Epoch Times.
With the latest developments unfolding in the cryptocurrency industry, institutional investors and armchair traders could become even more frightened of the space until conditions settle down, analysts warn.
Last month, the stablecoin luna—the native cryptocurrency of the Terra ecosystem—collapsed 99.9 percent. Crypto lending platform Celsius announced on June 12 that it would be suspending all withdrawals amid "extreme market conditions" and liquidity stabilization efforts.
Coinbase, one of the world's premier cryptocurrency platforms, announced it would be laying off 1,100 employees in response to the latest turmoil.
Crypto exchange Binance confirmed on June 13 that it had temporarily suspended withdrawals "due to an earlier batch of transactions getting stuck from low transaction fees submitted."
But the key driver of the crypto sell-off has been the Federal Reserve raising interest rates. This was the catalyst of the steep crash in the market, said Jay Hatfield, founder and chief executive officer at Infrastructure Capital Advisors.
"The Fed's overexpansion of its balance sheet led to a number of bubbles including tech stocks, [and] crypto tokens," he wrote in a note.
"We believe overvalued momentum investments such as meme stocks, SPACs [special-purpose acquisition companies], money-losing tech stocks and cryptocurrencies will continue to remain under pressure in 2022. In addition, we see the trend of investors rotating out of these higher risk investments and into safer allocations continuing, and that dynamic exacerbates sell-offs of these riskier investments."
Is the end near?
The financial markets are pricing in a recession and a more aggressive central bank to grapple with 40-year high inflation. This might not bode well for the immediate future of bitcoin and its rivals.
"The bitcoin market has entered a phase coincident with the deepest and darkest bear cycles of the past," wrote analysts at Glassnode, a data intelligence firm, in a research note.
"Prices barely hold above the aggregate cost basis as captured by the realized price, and on-chain volume fundamentals have deteriorated further. Historically, this phase has taken on the order of 8 to 24 months to pass by as the market hammers out a final bottom."
But Mike Novogratz, founder and CEO of the institutional crypto investment firm Galaxy Digital, thinks the bottom might be on the horizon.
"We've gone to a level that should be close to a bottom: $21,000 bitcoin; $1,000 ethereum," he told CNBC on June 14. "There's been a tremendous amount of capitulation and fear. Usually not a good area to sell."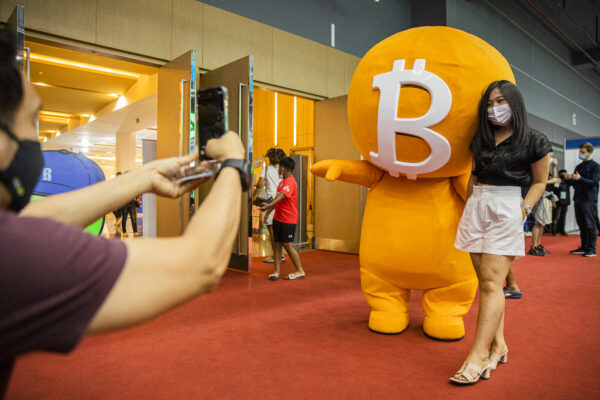 Despite some expectations that this meltdown spells the end of bitcoin and the thousands of other tokens, Vela believes it could be the start of the cryptocurrency market's evolution.
He said the current turbulence was enabled by the conventional principles of today's cryptocurrencies: anonymity, decentralization, and a paucity of transparency. The next generation of cryptocurrencies will try to prevent this type of chaos in the future and employ a best-of-both-worlds strategy, he said.
Vela, who co-stars in the show "Unicorn Hunters," which also launched an equity-backed token called unicoin, said it's important for regulatory agencies such as the Securities and Exchange Commission and Commodities Futures Trading Commission to find a healthy balance.
"Regulation has to be noninvasive and as nonstifling as possible to achieve its objective, which is usually to protect [the investor]," Vela said.
"I do think this crash has put the fire under people's feet, recognizing the vulnerability or potential peril to many investors through misrepresentations and misleading efforts by others."
Ultimately, it's more than likely that the federal government will accelerate its regulatory efforts.
"I just hope the outcome is a healthy and balanced regulatory environment," he said.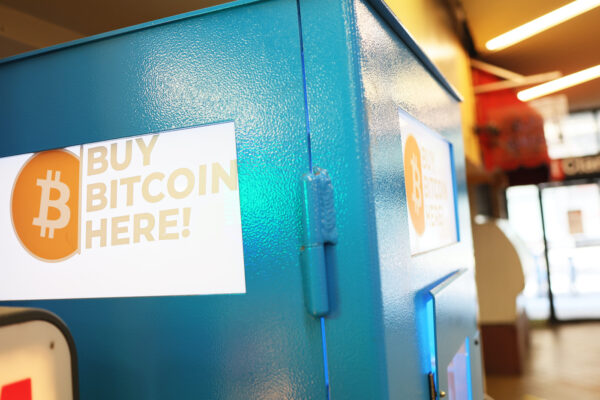 Will Crypto Live On?
Perhaps the future of the cryptocurrency market will be comparable to what occurred in the aftermath of the dot-com crash. Many dot-com bubble companies, including Pets.com, Boom.com, NorthPoint Communications, and Worldcom, failed and shut down. Other tech firms that were launched during this phase, such as Amazon and eBay, survived and thrived.
So, moving forward, experts postulate that maybe the crypto market will move on from shiba inu, ravencoin, and dogelon mars coins. Instead, the sector will engage in rebalancing and concentrate on tokens that offer the economy a form of utility or that facilitate new-gen coins to populate and strengthen.