An Egyptian cruise ship potentially linked to coronavirus cases in the United States, Canada, France, and Taiwan was placed under quarantine after 12 workers tested positive, Egyptian authorities said.
Egypt's health ministry said none of the workers were showing symptoms of the virus, which typically include fever, shortness of breath, and coughing.
The statement, issued jointly with the World Health Organization, said people on board were tested after a Taiwanese-American woman who was on a cruise tested positive after returning to Taiwan.
The workers would be quarantined for two weeks, authorities said, as would everyone who came into contact with them.
The ship, named River, was on its way to Luxor from Aswan. Authorities didn't say how many people were on the ship.

Several patients in Canada returned from Egypt on Feb. 20, authorities said, while French authorities said two people who vacationed in Egypt tested positive after returning to France.
Officials in Texas said that 10 patients who returned from Egypt last month have tested positive for the virus, though they haven't said if it's the same ship that's under quarantine.
Three cases in the Maryland were linked to a cruise ship in Egypt, Gov. Larry Hogan said late Friday. Officials are still looking into whether the three patients, all from Montgomery County, are a married couple in their 70s and a woman in her 50s.
"We are providing these updates not to unnecessarily raise alarm but in the interest of full transparency and out of an abundance of caution," Hogan said at a news conference. "We are committed to do everything in our power to contain this virus and to limit its spread in our state."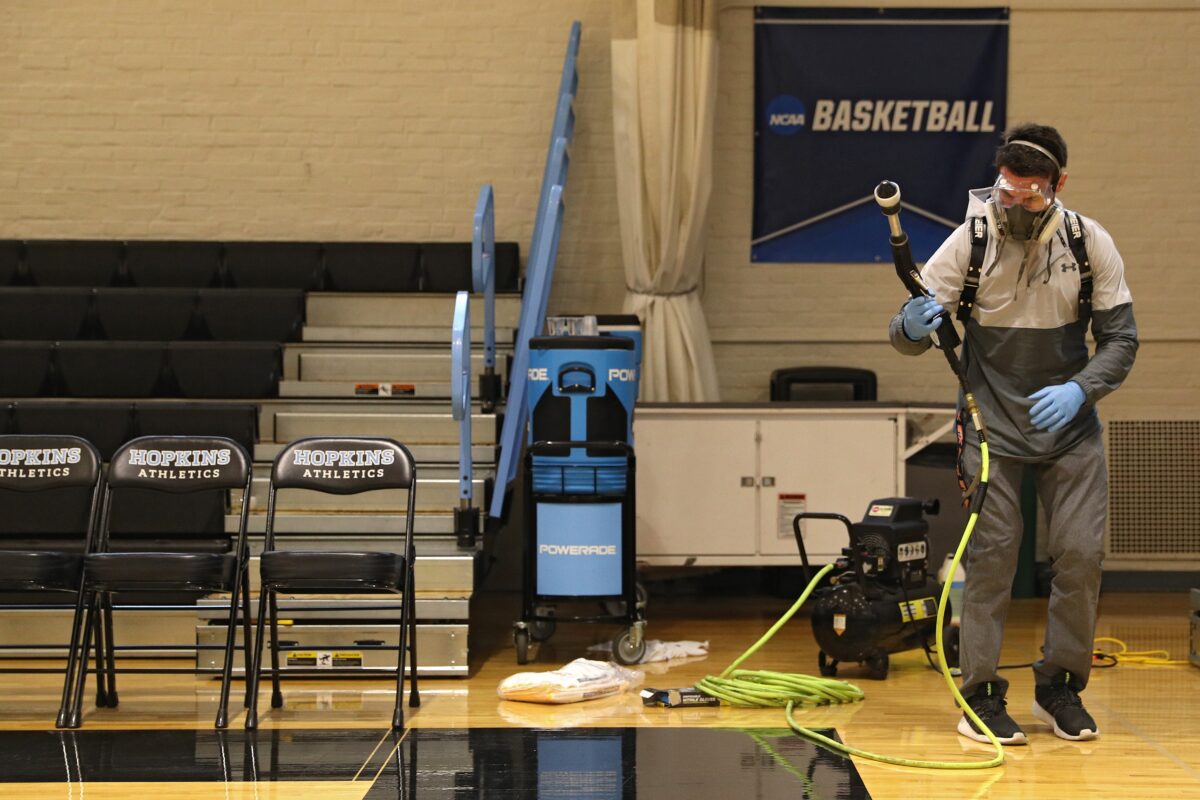 The patients returned to the United States on Feb. 20. The positive results have prompted actions in multiple states.
Five Pennsylvania schools were closed on Friday because one of the patients attended an event including people from the schools in late February. And people were being monitored at the Village of Rockville, a retirement community, because another patient attended a public event there on Feb. 28 and came into contact with up to 100 people.
People showing symptoms were asked to contact health authorities or their doctor.
The new virus spreads primarily through close personal contact such as shaking hands and through respiratory droplets produced when an infected person coughs or sneezes.
U.S. experts on Friday recommended people with serious health conditions, especially elderly people, think carefully about what they do amid the virus outbreak.
Experts say the best ways to avoid infection include frequently washing hands, avoiding sick people, regularly cleaning objects and surfaces, and not touching one's nose, eyes, and mouth with unwashed hands.