Unsuccessful One Nation candidate George Christensen admits the lack of coordination between "pro-freedom" political parties at the recent federal election likely cost several Senate seats.
The comments come after the left-wing Australian Greens secured a record haul of seats at the election and whose preference votes, along with the so-called "teal" independents, helped the opposition Labor Party win office.
Christensen, who resigned from the Coalition to join One Nation, said that there was a "bit of crossfire" between the pro-freedom, anti-mandate political movement, which included parties like One Nation, the United Australia Party, Liberal Democrats, Informed Medical Options Party, Drew Pavlou Democratic Alliance, and the Australian Values Party.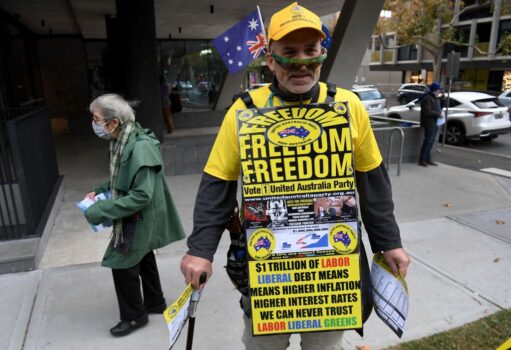 "It's unfortunate that personalities come in the way and people forget about the bigger picture. Overall, nationwide, if you add up the votes of all of these pro-freedom, minors, or conservative parties … it comes to 12 percent in the House of Representatives, and probably higher in the Senate," he told The Epoch Times.
"If that was consistent, and voters were disciplined enough to preference the other party, that would have meant there would be a new senator in every state from a pro-freedom party. But that is not going to happen.
"There needs to be a greater coming together of all of these parties. Now whether that's a merger or coordinated campaigns preferencing each other and making sure volunteers on the ground are able to inform voters. That's something that we're going to have to look at in the future."
Christensen said One Nation's result looked encouraging with the prospect of the right-wing party securing a Senate seat in Queensland, New South Wales, South Australia, and maybe Tasmania.
Australia's preferential voting system—different from "first past the post" in the United States and United Kingdom—allows voters to select a second, third, or fourth preferred candidate on a ballot paper.
This means votes can be redistributed between parties that can change the outcome. For example, a candidate who wins 40 percent of the votes can still lose to a candidate with just 30 percent of the vote, if the "preferences" flow to him or her.
In fact, the incoming Albanese-led Labor government won the election on just 32.8 percent of the vote, its worse result since 1910. The outgoing Coalition government won 35.8 percent as of May 23.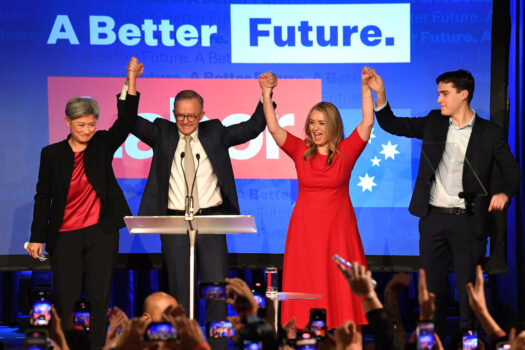 Former Coalition Prime Minister Tony Abbott has warned that left-wing parties tend to be more disciplined in allocating preferences compared to right-leaning voters.
"Green preferences invariably go back to the Labor Party at the rate of about 80 to 85 percent. Whereas conservative splinter group preferences tend to come back to the (Liberal-National) Coalition at the rate of more like 60 percent," he said.
"The field evidence is that right-wing splinters eliminate centre-right governments in favour of left governments, and surely no one who thinks that the current state of the Liberal Party is not to their taste really wants a Green-Left government."