David Crosby and Steven Stills announced they stood in solidarity with former bandmates Neil Young and Graham Nash, who both recently asked to pull their music from Spotify in protest of Joe Rogan's podcast.
"We support Neil and we agree with him that there is dangerous disinformation being aired on Spotify's Joe Rogan podcast," the members of the broken-up band wrote in a statement. They did not elaborate on what "disinformation" is being allegedly pushed on Rogan's show.
"While we always value alternate points of view, knowingly spreading disinformation during this global pandemic has deadly consequences," they added, again without providing evidence of the alleged "disinformation."  "Until real action is taken to show that a concern for humanity must be balanced with commerce, we don't want our music—or the music we made together—to be on the same platform."
Spotify's CEO, Daniel Ek, however, defended keeping Rogan on the streaming music platform.
"I know this issue has been top of mind this week, but I think it's important to take a step back," he told reporters and investors. "We're trying to balance creator expression with the safety of our users."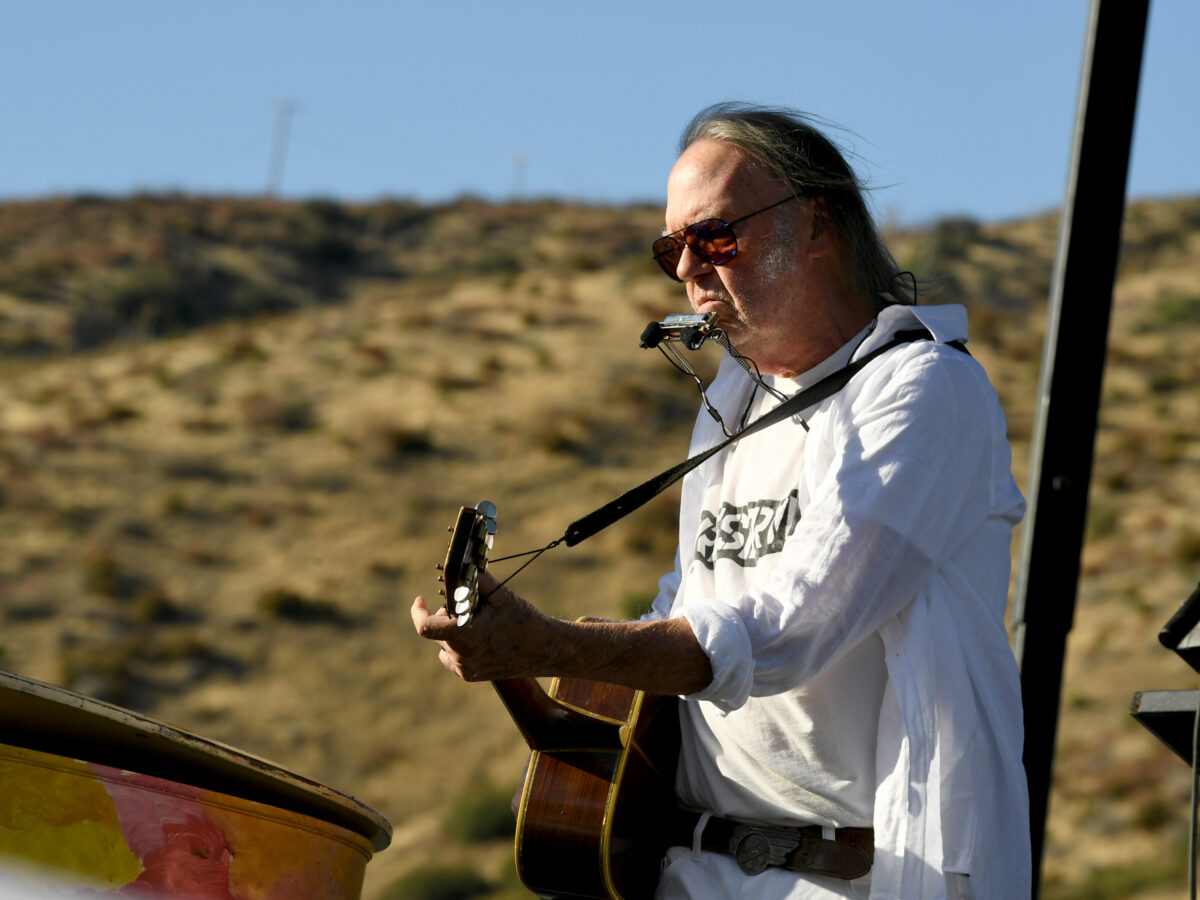 He added that "I think the important part here is that we don't change our policies based on one creator, nor do we change it based on any media cycle or call from anyone else," possibly referring to Young's statement about removing his music from the service.
"And while Joe [Rogan] has a massive audience, and is actually the No. 1 podcast in more than 90 markets, he also has to abide by those policies," Ek said. "So I think when you think about that and you think about the ad business, I have a tremendous amount of confidence."
Other than Crosby, Stills, Nash, and Young, several other musicians said they would remove their music, including Joni Mitchell, a contemporary of the 1960s supergroup.
Crosby, however, wrote on Twitter in January that his music might be difficult to remove from Spotify because he sold his recorded music and publishing rights. Music from Crosby as well as Crosby, Stills, Nash, and Young were on Spotify as of Friday morning.
Over the past weekend, Rogan issued a recorded response to the controversy and said he believes that his critics have "a distorted perception of what I do."
Some of his guests, including Dr. Robert Malone and Dr. Peter McCullough, are "highly credentialed, very intelligent, very highly-accomplished people."
"These podcasts are very strange because they're just conversations," Rogan said. "And oftentimes I have no idea what I'm going to talk about until I sit down and talk to people. And that's why some of my ideas are not that prepared or fleshed out because I'm literally having them in real time, but I do my best and they're just conversations, and I think that's also the appeal of the show. It's one of the things that makes it interesting."