As one American author said, "Walking with a friend in the dark is better than walking alone in the light." This is true in the case of a severely injured dog that was able to pull through her ordeal with her friend by her side. Read about their amazing friendship below.
In October 2016, rescuers from Stray Rescue of St. Louis responded to a police call about two abandoned dogs tied together in a park. One of the dogs was injured and couldn't move. When the rescuers showed up at the park, they found police officers gathered around a severely abused dog, later named Frann. Not able to move due to her injuries, Frann was lying helplessly on the ground, seemingly in pain.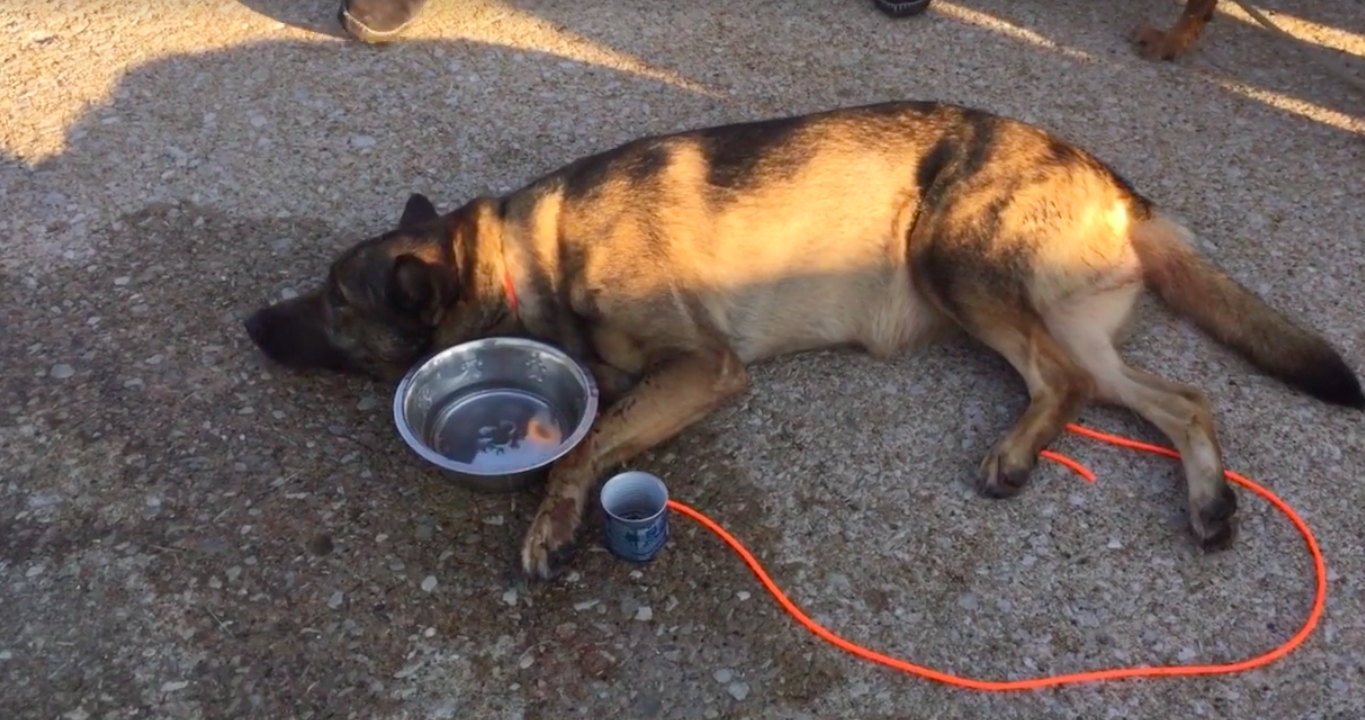 Pacing up and down near Frann was another dog, named Fanny. Fanny kept a close eye on Frann and wouldn't leave her friend's side. Fanny looked on as rescuers covered  Frann with a blanket.
ICYMI: The rescue of Frann and Fanny. Read the rescue story here: strayrescue.org/frann

Stray Rescue of St. Louis စာစုတင်ရာတွင် အသုံးပြုမှု ၂၀၁၆၊ အောက်တိုဘာ ၅၊ ဗုဒ္ဓဟူးနေ့
When rescuers carried Frann to the van, Fanny got worried and followed behind. Rescuers speculated Fanny's companionship helped keep Frann alive following the cruel abuse.
Frann was rushed to the vet, where she received immediate treatment.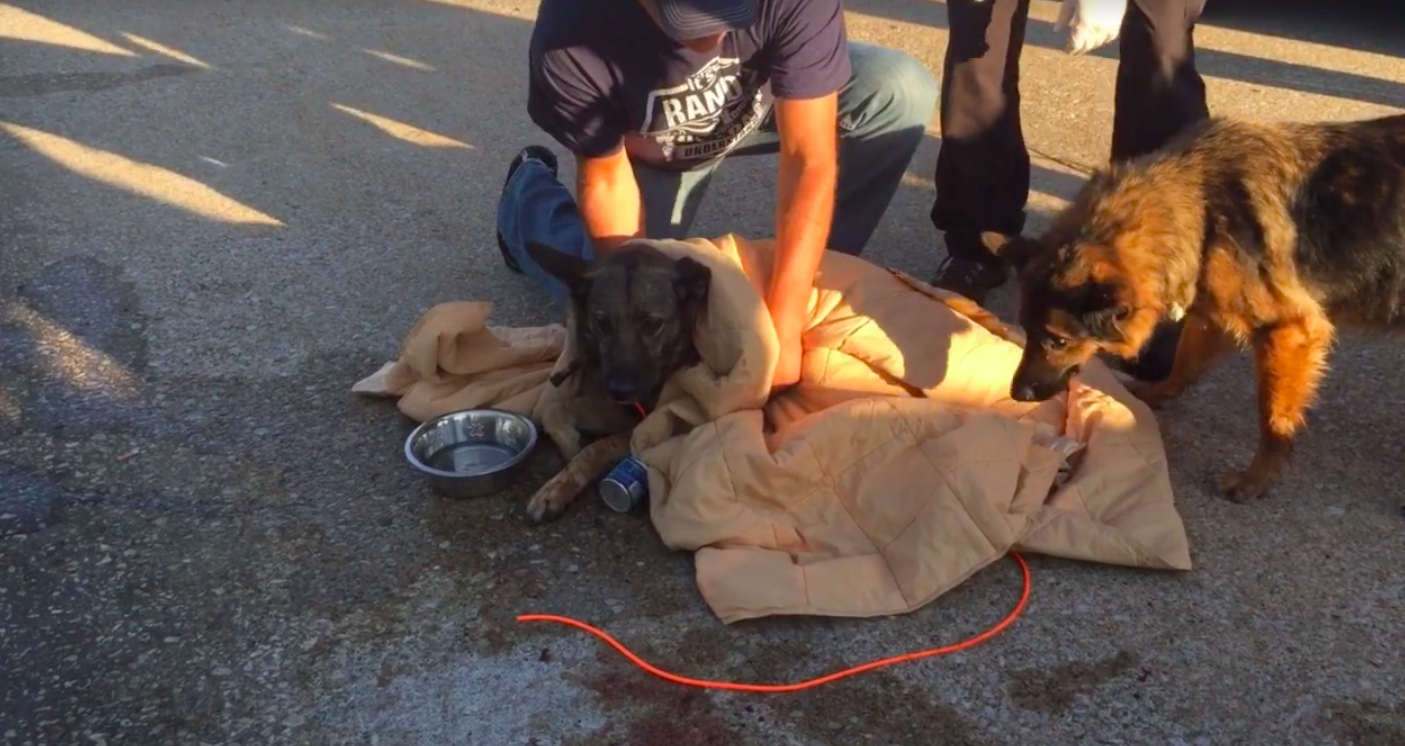 Frann's body showed marks of trauma. Through X-ray scans, her spine was found to be afflicted with numerous fractures. Apparently, she had been deliberately hit by a cruel human several times with a hard object.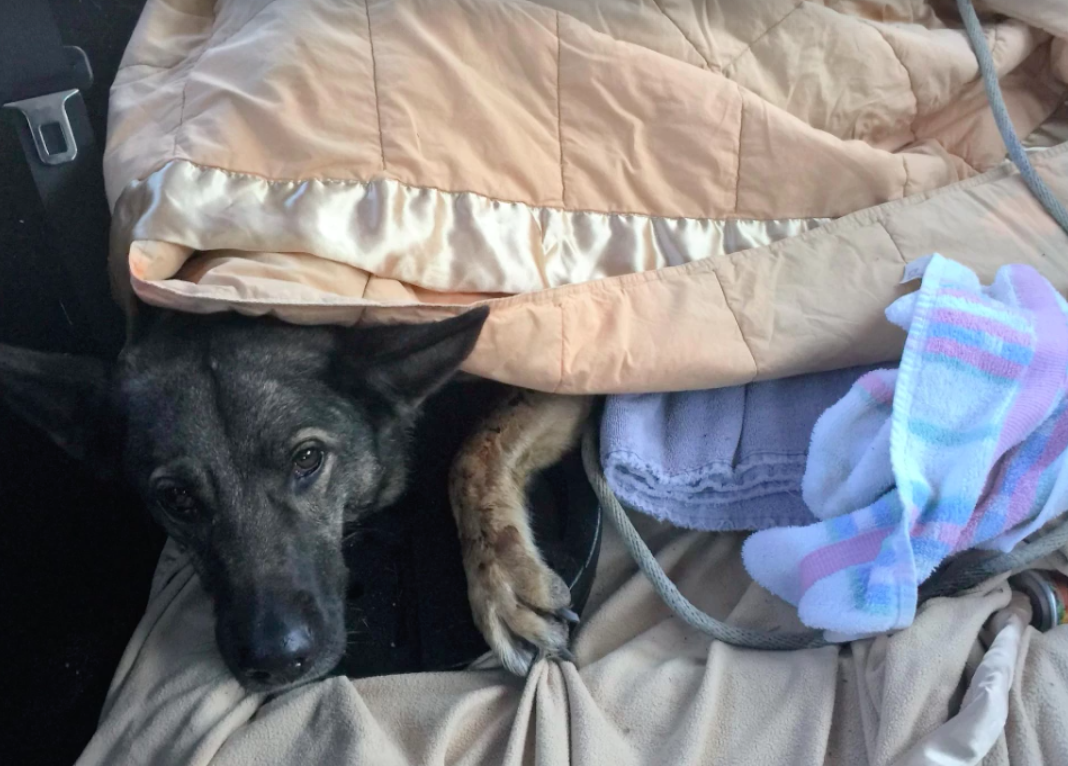 Fanny refused to leave Frann alone. The loyal friend watched on anxiously while the veterinary team treated Frann for her fractured spine. Fanny was pacing around restlessly, and she even stood up against the table to catch a glimpse of the surgery.
After the surgery, Frann could not walk for weeks. The rescuers feared Frann might never walk again. However, the resilient dog never gave up.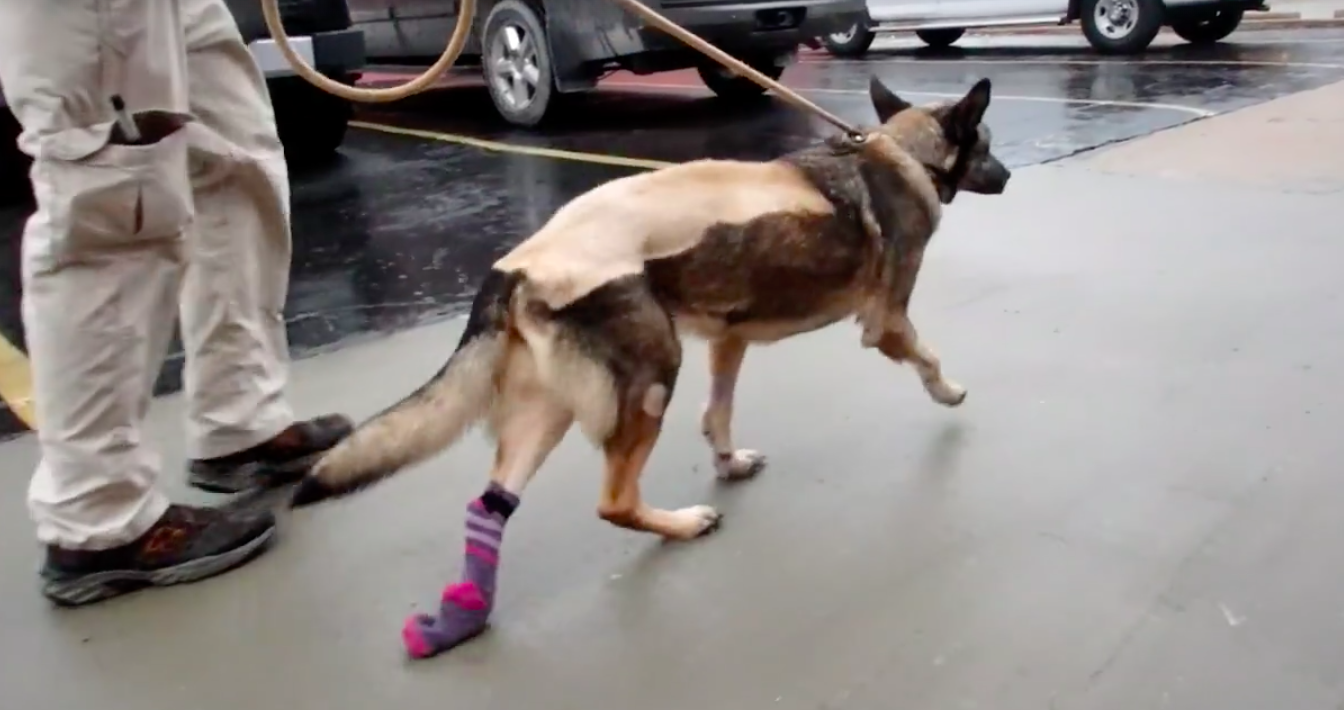 With the support from the rescue team, as well as Fanny, Frann finally took her first step by the end of November after going through sessions of intensive physical therapy.
Throughout Frann's recovery, Fanny never left her side.
Unfortunately, both Frann and Fanny contracted canine distemper. Frann pulled through, but Fanny lost the battle and died shortly after her friend learned to walk again, Liftable reported.
"I'm thankful today that Frann recovered from her distemper and learning to walk. Love randy," wrote Stray Rescue of St. Louison Facebook.
"Fanny was strong when Frann couldn't be. Sadly Fanny is no longer here, but her love and spirit live on in Frann. I know in my heart that Frann will continue to amaze all of us with her recovery … with the help of her angel, Fanny," Facebook user Kathleen Brown wrote.
Eventually, Frann made a full recovery and found her forever home.
Surely, Frann will never forget her friend, Fanny, who stood by her through thick and thin. RIP, Fanny.