BRIDGEPORT, California—Authorities in California searched for a sixth day Saturday for a missing Marine after he failed to return from a backcountry skiing trip through the Sierra Nevada.
First Lt. Matthew Kraft began trekking a section of the rugged Sierra High Route on Feb. 23 and was scheduled to complete it on Monday or Tuesday near Bridgeport, a town northeast of Yosemite National Park, 1st Marine Capt. Paul Gainey said.
Kraft is an infantry officer who received survival training in the field.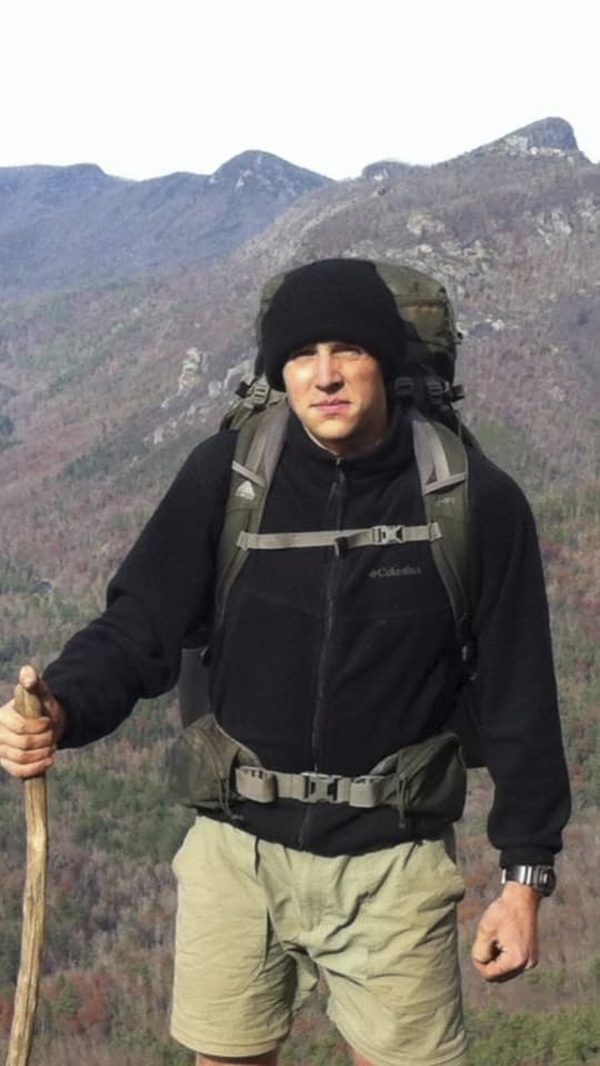 "He has the skills to survive in austere environments, and we're hoping for the best here," Gainey said.
Searchers located on Friday night a Jeep that Kraft parked at the start of his trip near Independence, about 130 miles south of Bridgeport, Inyo County Sheriff's spokeswoman Carma Roper said Saturday.
Crews from local, state and federal agencies were searching a 400-square-mile area from Yosemite down to Sierra and Inyo National Forests and Kings Canyon National Park, Roper said.
Thick clouds have hindered the search from the air, and winter weather has made searches by ski on the ground unsafe, she said. Another storm was in the forecast Saturday afternoon through the weekend.
A series of winter storms has dumped record amounts of snow in the Sierra and led to avalanche warnings in the backcountry.
Bodies Of Two European Climbers Found
On Saturday, March 9, the bodies of two European climbers, a Brit and Italian, who went missing while ascending Pakistan's so-called "Killer Mountain" have been found, the Italian Ambassador to Pakistan said.
Sadly it is goodbye to 🇮🇹 Daniele Nardi and 🇬🇧 Tom Ballard as search operation has ended with the last recce on Kinshofer, no trace. Txikon team at BC; 'now it's over'. It is mountaineering where some get success, some end with tragedy. #NangaParbat pic.twitter.com/b226Sek3r3

— Everest Today (@EverestToday) March 6, 2019
Karrar Haidri, secretary of the Pakistan Alpine Club, said Pakistani authorities had done all they could to find the climbers.
Pakistan dispatched helicopters carrying four rescuers led by Spanish mountaineer Alex Txikon, despite the closure of its airspace amid tensions with neighboring India over the disputed Himalayan region of Kashmir. He said foul weather hindered their efforts.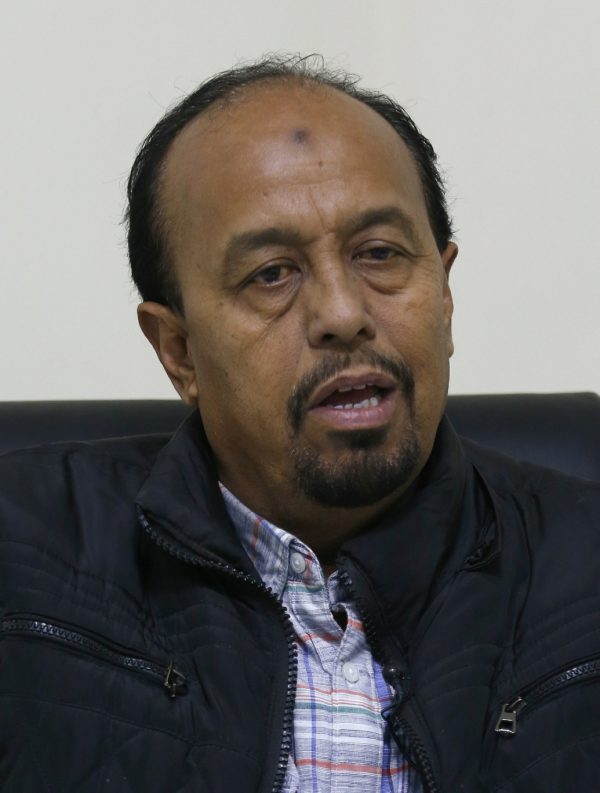 Italian Daniele Nardi and fellow mountaineer Tom Ballard were attempting a rare winter ascent of the 8,126-metre (26,660-ft) Nanga Parbat in the Himalayas, considered one of the hardest mountaineering feats in the world.
"With great sadness, I inform that the search for Nardi Daniele and Tom Ballard is over as…the search team have confirmed that the silhouettes spotted on Mummery at about 5,900 meters are those of Daniele and Tom. R.I.P. #NangaParbat," Italian envoy Stefano Pontecorvo tweeted.
With great sadness I inform that the search for ???????? @NardiDaniele and ???????? Tom Ballard is over as @AlexTxikon and the search team have confirmed that the silhouettes spotted on Mummery at about 5900 meters are those of Daniele and Tom. R.I.P. #NangaParbat pic.twitter.com/vBmsRKJgKC

— Stefano Pontecorvo (@pontecorvoste) March 9, 2019
The bodies of the climbers are understood to be at a high altitude on Nanga Parbat's treacherous Mummery route that no one has successfully climbed, meaning their bodies are unlikely to be recovered.
It's over. #DanieleNardi and #TomBallard are forever on the #NangaParbat

Photo propriety of @AlexTxikon pic.twitter.com/hLzqkGYqlj

— Vincenzo Martemucci (@VMartemucci) March 9, 2019
The two climbers were last heard from on Feb. 24, when Nardi, an experienced climber with a high profile in Italy, called his wife.
"We are stricken by grief in reporting that the search effort for Daniele and Tom is over," Nardi's staff said in a note of condolence on Nardi's Facebook page." ″The pain is great; confronted with objective facts, and after having done everything possible to find them, we have to accept what happened."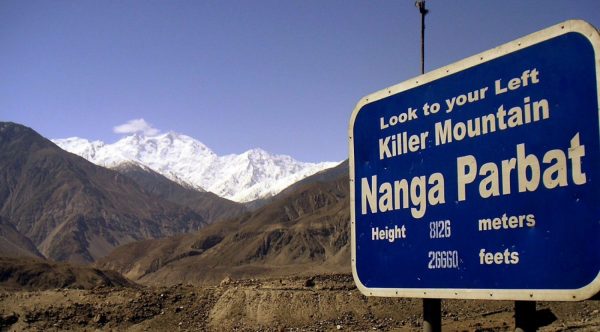 Ballard is the son of famed British climber Alison Hargreaves who became the first woman to climb Mount Everest unaided in 1995 but died later the same year while descending from the summit of Pakistan's K2, the world's second-tallest mountain.
The first successful winter ascent of Nanga Parbat was made in February 2016. A Polish climber died on the mountain in January 2018, but his female French climbing partner was saved by climbers who had been airlifted from K2 to conduct a daring night-time rescue mission.
In June 2017, a Spanish man and an Argentinian were killed in an avalanche while trying to reach the summit.
Reuters contributed to this report.