Royal Caribbean said that a crew member was found dead on a cruise ship that was delayed near the New Jersey coast over a coronavirus scare but stressed it is unrelated to the mysterious new illness that originated in China.
"We can confirm that local authorities were immediately notified after a crewmember who did not report for work was found deceased. We cooperated fully with law enforcement in their investigation and have been advised the death was non-suspicious," Royal Caribbean said in a statement, according to NBC New York.
A spokesperson from Royal Caribbean told The Epoch Times on Sunday that the crew member's death and the coronavirus "are unrelated."
Meanwhile, New Jersey Gov. Phil Murphy confirmed on Saturday that four Chinese passengers on the ship have tested negative for the coronavirus.
"New Jersey currently has no confirmed cases of novel coronavirus and the risk to residents remains low," he said in a statement. He added three were diagnosed with the flu and the other passenger "did not have any symptoms."
The four passengers had been taken off Royal Caribbean's Anthem of the Seas ship by infectious disease officials with the Centers of Disease Control and Prevention (CDC) after it docked in Bayonne on Friday. Officials said those four passengers had recently traveled to China.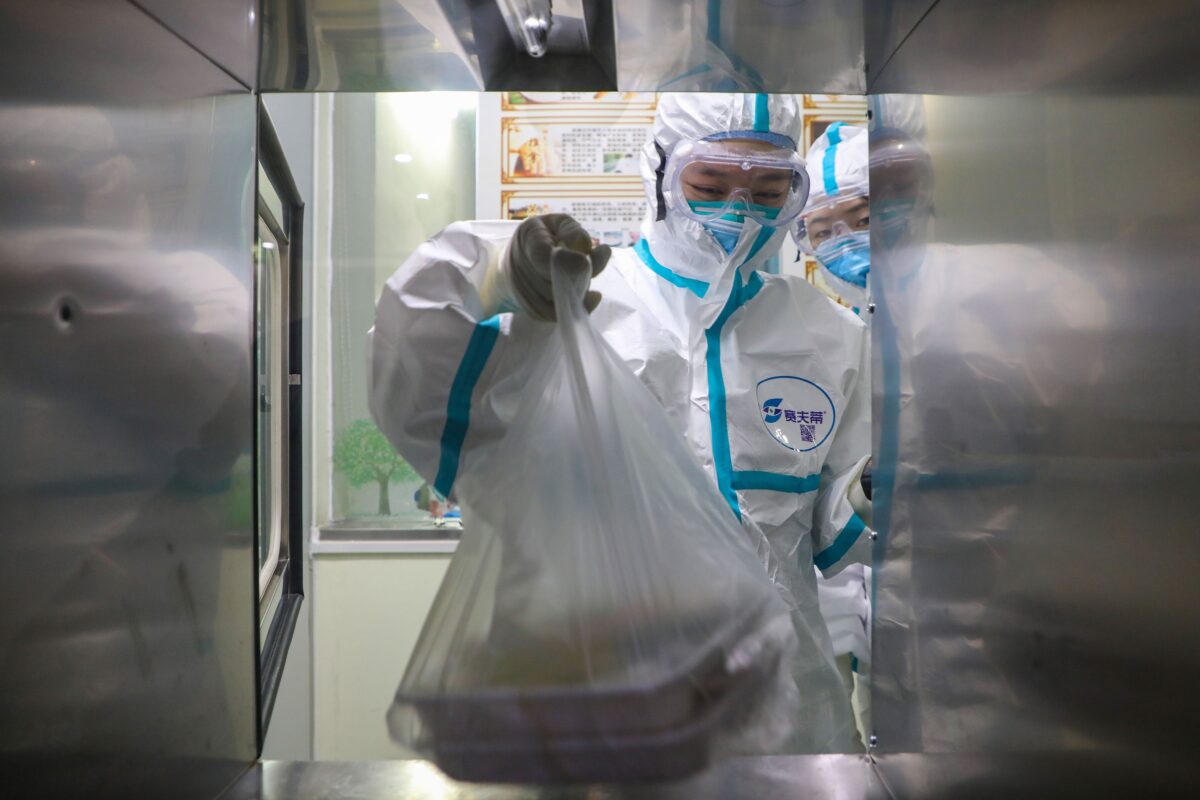 The Royal Caribbean vessel has a capacity of 4,900 passengers and 1,500 crew, but it was not clear how many people were on the ship Friday.
The coronavirus is believed to have emerged in central China late last year and has prompted quarantines and lockdowns in Wuhan, Hubei Province, and in other cities. Outside of China, cases have been confirmed in more than 25 countries and territories.
Royal Caribbean said on its website that it has since changed the destination of the cruise from the Bahamas to Bermuda and will offer refunds to travelers who don't want to embark.
"Given that our goal is to provide you with the best vacation possible, we made the decision to sail to Bermuda, where you'll have more than a day and a half in port to explore. Plus, the weather forecast is looking favorable in Bermuda during our visit. We know how much you were looking forward to beginning your vacation, and we cannot apologize enough for the impact this situation has caused. But we can try to make up for it," the cruise operator wrote.
Given the coronavirus scare, Royal Caribbean said that those who do not show up at the pier to embark will get an automatic refund.
What's more, the firm said it will deny any person who has traveled to or through mainland China, Macau, or Hong Kong in the past 15 days. Anyone who has come into contact with a person from those three areas will also be barred from entering the ship, the firm said.
Mandatory health screenings will also be performed on sick individuals or people who display flu-like symptoms, people who are not certain if they have contacted people from the three aforementioned areas, or other conditions, according to the firm.