Cream of Wheat executives are reviewing the brand's packaging amid Black Lives Matter protests.
"We are initiating an immediate review of the Cream of Wheat brand packaging," B&G Foods, which owns the brand, said in a statement.
"We understand there are concerns regarding the Chef image, and we are committed to evaluating our packaging and will proactively take steps to ensure that we and our brands do not inadvertently contribute to systemic racism."
Boxes of Cream of What show a black chef. The man who served as the model for the smiling chef is believed to be Frank White, who died in 1938.
Jesse Lasorda, a family researcher, told the Lansing State Journal that White was born in 1867 in Barbados and went to the United States in 1875. He became a U.S. citizen 15 years later.
When White died Feb. 15, 1938, the Leslie Local-Republican described him as a "famous chef" who "posed for an advertisement of a well-known breakfast food."
White lived in Leslie for about the last 20 years of his life, and the story of his posing for the Cream of Wheat picture was known in the city of 2,000 located between Jackson and Lansing and about 70 miles west of Detroit.
The chef was photographed in 1900 while working in a Chicago restaurant, according to the Jackson Citizen Patriot.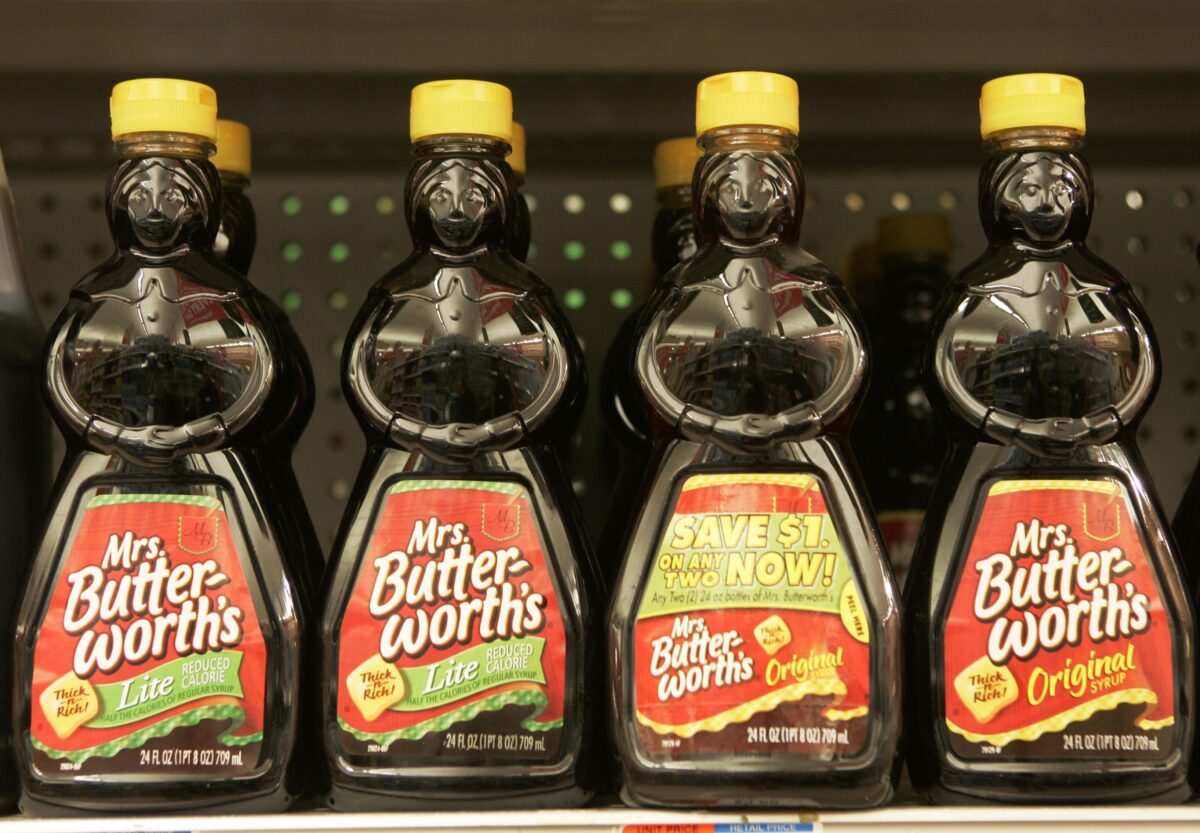 A number of brands said this week packaging was being reviewed or changed.
Colgate-Palmolive said in a statement it was reviewing Darlie, a Chinese toothpaste brand.
"For more than 35 years, we have been working together to evolve the brand, including substantial changes to the name, logo and packaging. We are currently working with our partner to review and further evolve all aspects of the brand, including the brand name," a Colgate spokesman said.
Conagra said the Mrs. Butterworth's brand is being reviewed.
"The Mrs. Butterworth's brand, including its syrup packaging, is intended to evoke the images of a loving grandmother. We stand in solidarity with our Black and Brown communities and we can see that our packaging may be interpreted in a way that is wholly inconsistent with our values," it said in a statement.
Mars Inc. said it was reviewing packaging for the Uncle Ben's brand.
Quaker Foods announced the renaming of its Aunt Jemima brand and would remove the image of the black woman who graced boxes and bottles.
"As we work to make progress toward racial equality through several initiatives, we also must take a hard look at our portfolio of brands and ensure they reflect our values and meet our consumers' expectations," Kristin Kroepfl, vice president and chief marketing officer for Quaker Foods North America, said in the announcement.
"We recognize Aunt Jemima's origins are based on a racial stereotype. While work has been done over the years to update the brand in a manner intended to be appropriate and respectful, we realize those changes are not enough," she added.
The Associated Press contributed to this report.