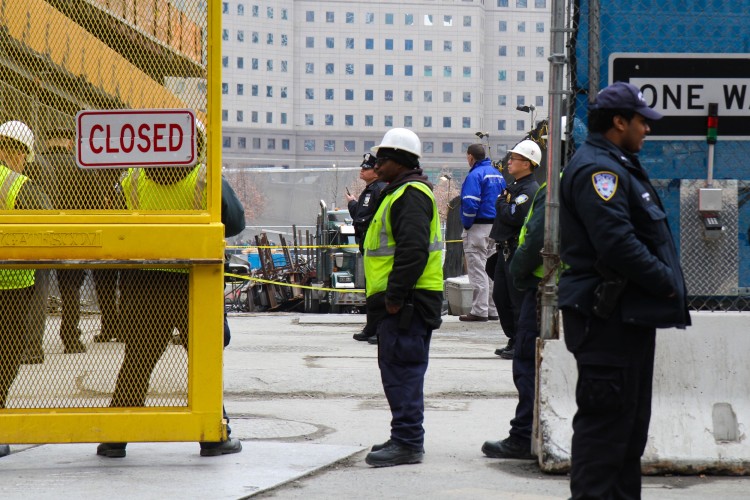 NEW YORK—The cable on a crane carrying metal beams to the top of 4 World Trade Center snapped on Thursday morning, sending its load crashing right back onto the truck it had hoisted it from.
An official from the New York City Fire Department reported that one person was evaluated at the scene but had declined to be transported to the hospital and had no injuries.
Work was suspended in the area where the damaged truck was parked, pending an investigation, however work continued at the rest of the World Trade Center site.