Couy Griffin, the founder of the organization Cowboys for Trump, was on Friday sentenced for entering restricted U.S. Capitol grounds on Jan. 6, 2021, with his punishment including 14 days in jail that he has already served in pre-trial detention and so will not face any more time behind bars.
Griffin, who is also on a governing commission in New Mexico, has additionally been ordered to serve 60 days of community service, a year of supervised release, and will have to pay a $3,000 fine.
He was convicted in March on a misdemeanor count of entering and remaining on restricted grounds on Jan. 6, with the judge in the bench trial acquitting Griffin on a charge of disorderly conduct.
Prosecutors during Friday's sentencing pressed for 90 days in jail for Griffin and credit for 20 days already served but the judge in the case refused to impose additional time behind bars.
Griffin has maintained his innocence throughout the trial and sentencing, saying he was unaware that the Capitol grounds he entered on Jan. 6 were restricted. While video evidence showed he breached the grounds, he did not enter the Capitol building.
"My actions on Jan. 6 were the result of my faith," Griffin told U.S. District Judge Trevor McFadden on Friday, according to Reuters. "I received that message to go pray with people."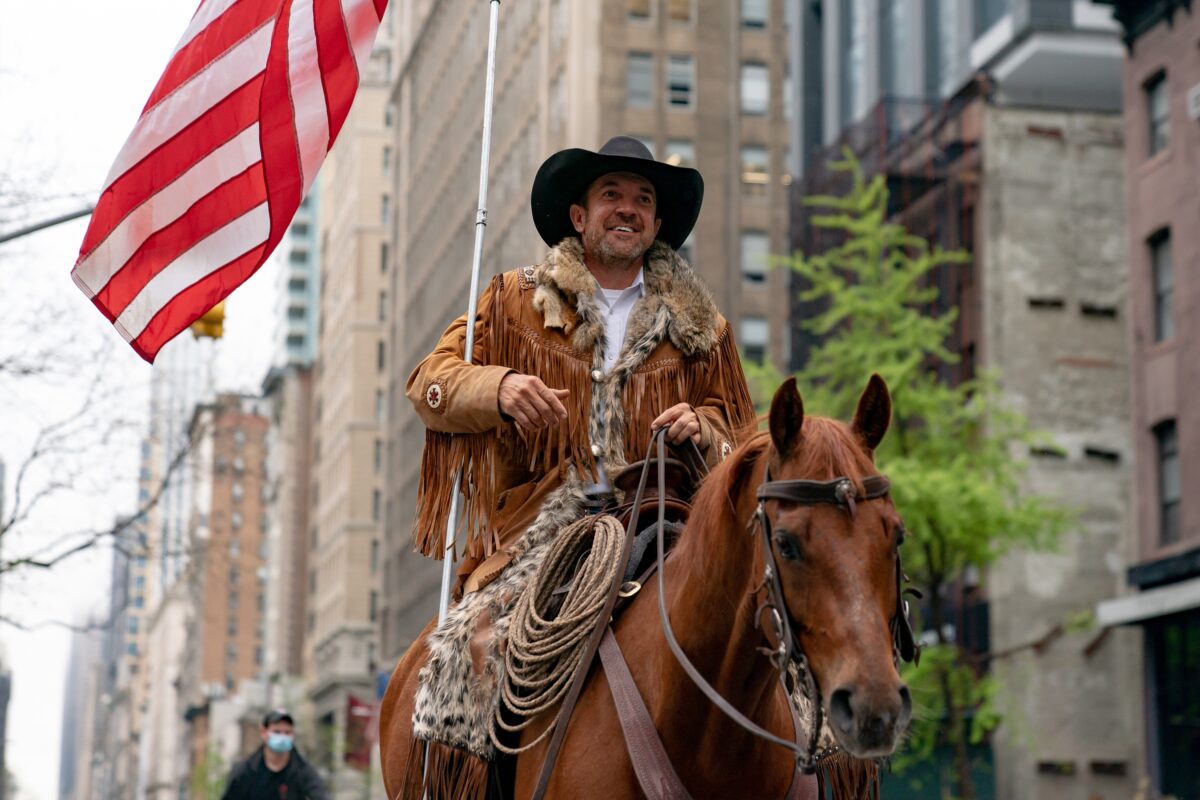 Griffin was arrested by the FBI in the weeks following the Jan. 6 incident and charged with knowingly entering or remaining in a restricted building or grounds without lawful entry after video showed him breaching the Capitol grounds, according to the Justice Department.
According to the Justice Department and an affidavit (pdf), Griffin told FBI special agents that he had traveled to the nation's capital on Jan. 6 to participate in a protest over election integrity.
When Griffin arrived at the U.S. Capitol, he noticed a large crowd forming around the barricade and said that he was "caught up" in that crowd, which pushed its way through the barricades and into a restricted area, according to statements he made to federal agents.
Griffin said he didn't enter the U.S. Capitol building at any time and remained on the steps outside during the breach.
During that time, he led a group of protesters in prayer using a bullhorn outside the Capitol building, he said.
Videos of the incident and other open-source materials corroborated Griffin's statements, according to the affidavit.
He said that the police never asked him to leave the area, and he exited the U.S. Capitol grounds peacefully.
To date, at least 865 people have been arrested and charged with crimes following the Jan. 6 incident.
Reuters contributed to this report.