Thousands of people took to the streets in the Netherlands and Turkey over the past weekend to rally against COVID-19 mandates, with Dutch organizers claiming that as many as 150,000 took to the streets.
The thousands of people who protested Saturday included musicians and DJs, saying that government restrictions on nightclubs and music venues should be rescinded.
The movement, called "Unmute Us," held protests in Amsterdam and other major cities.
"We need to stand up for the events industry, which has been shut down for a year and a half," a website from the group says, according to a translation.
The first Unmute Us demonstrations were held on Aug. 21 and drew thousands, the organizers said.
The Dutch government is attempting to determine whether nightclubs and related venues should be reopened by the end of this month. The current restriction is slated to last until Nov. 1.
Clubs and other venues were permitted to open across the Netherlands at the end of June. However, restrictions were again imposed when case numbers reportedly increased.
A number of music festivals have been postponed by their organizers until 2022 due to the pandemic.
Dutch Prime Minister Mark Rutte is scheduled to make a speech about the country's COVID-19 mandates during a Tuesday news conference, according to DW.
Last week, thousands of demonstrators took to the streets across various Dutch cities against COVID-19 restrictions, with about sixty organizations partaking.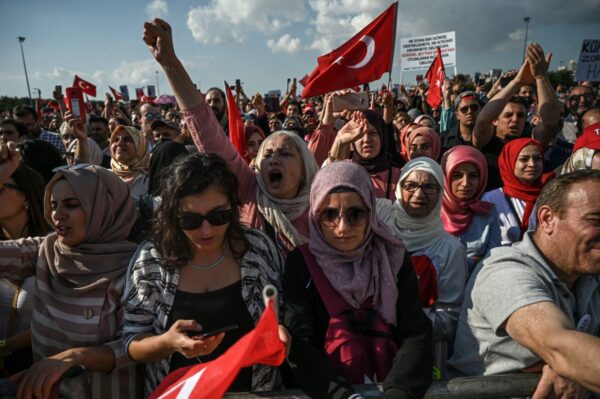 Over the weekend, thousands of people demonstrated in Turkey against government-mandated COVID-19 restrictions, including vaccines, tests, and masking.
"This pandemic is just going on with even more restrictions on our freedoms and there's no end to it," said Erdem Boz, 40, a software developer, reported Reuters. "Masks, vaccines, PCR tests might all become mandatory. We're here to voice our discontent with this."
On Monday the Turkish government began requiring proof of vaccination or a negative COVID-19 test for all users of intercity planes, buses, and trains, as well as for those attending large events such as concerts or theater performances.
"We're against all these mandates," said Aynur Buyruk Bilen, with the Plandemic Resistance Movement. "I think that the vaccines aren't complete, and that it's an experimental liquid."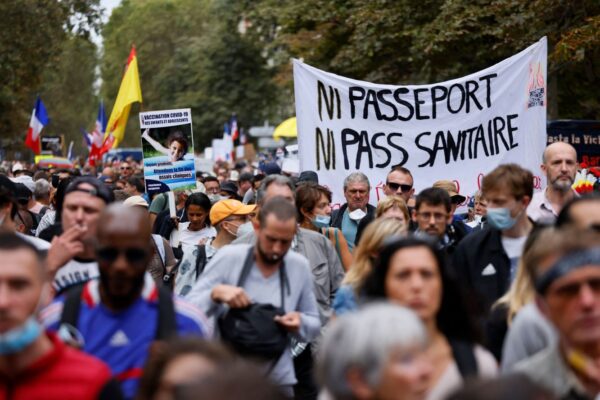 Meanwhile, in France, more demonstrations occurred across the country on Saturday, including in Paris, against COVID-19 vaccine passports and mandatory vaccines for healthcare workers.
The French Interior Ministry said that about 120,000 partook in the demonstrations, a slight decline from protests held last weekend.
Reuters contributed to this report.