Western Australia (WA) is experiencing its biggest spike in COVID-19 cases since the start of the pandemic with over 5,000 new daily cases—more than double the cases reported last week.
The state has done its best to hold back the tide of the CCP (Chinese Communist Party) virus, including enacting snap lockdowns earlier on in the pandemic and rolling out the broadest proof of vaccination requirements in the nation.
While the eastern states had already begun opening up and learning to live with the virus by the beginning of 2022, WA remained shut off from the rest of the country after extending its border restrictions until eventually opening up in March.
The state has now reached a total of nearly 20,800 cases, with a peak of around 10,000 daily infections expected to arrive as early as next week.
WA Health Minister Amber-Jade Sanderson said that while it was currently difficult to predict exactly, cases could begin to drop off by the end of March.
"If the modelling is correct, we hope to be over the worst of it by the end of this month," Sanderson said.
"We would hope that the peak lasts hopefully no more than a week. But again, Western Australia is a bit of a experiment population," she said.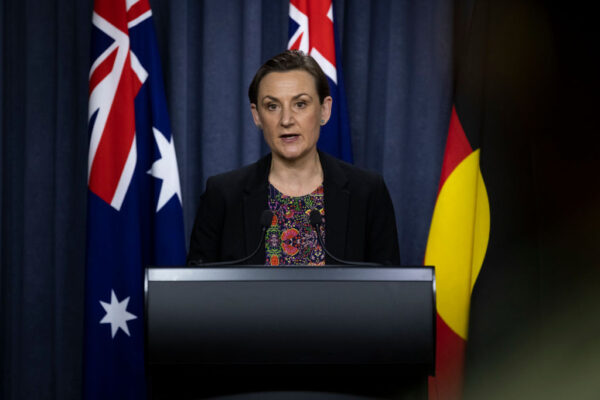 "We haven't had large amounts of COVID in the community, we have exceptionally high vaccination rates, so actually we don't know exactly what's going to happen."
More than 95 percent of the state's 12-and-over population has received two doses, with 69 percent of 16-and-overs already receiving their third dose.
It comes shortly after the state enacted its very high caseload protocol where critical workers, such as those in health and education, will be permitted to return to work even if deemed a close contact, provided they show no symptoms—whilst also self-isolating outside of work and submitting a daily COVID test.
Sanderson took the opportunity to encourage West Australians to get vaccinated, stating that around 50 percent of COVID-19 hospitalisations were unvaccinated.
"There's no stronger evidence (of the benefits of vaccination) than this," she said.
"This is in our community now, it's in our hospitals. If you're not vaccinated, please get vaccinated."
The state's high vaccination rate has been spurred on by strict vaccination mandates, including in industries such as health, law enforcement, mining, construction, hospitality, entertainment, fitness, courtrooms, and government.