Booster shots may be able to cut hospitalization rates in Europe by at least half a million patients, the European Union's (EU) public health agency said on Thursday.
The European Centre for Disease Prevention and Control (ECDC) announced in a Jan. 27 statement it estimates that "the current uptake of a booster dose achieved by early January may reduce future Omicron hospital admissions by 500,000 [to] 800,000" in the EU/EEA (European Economic Area).
The ECDC figures cover the EU's 27-nation bloc and the EEA—which consists of Iceland, Liechtenstein, and Norway. The EEA unites the three countries with the 27-nation bloc into a regional trade organization that follows the same rules, enabling merchandise and travelers to move freely about the EEA in an open and competitive environment.
According to the health agency, the uptake of primary COVID-19 vaccinations in the EU/EEA has been "increasing slowly" and reached 70 percent this week. Meanwhile, the uptake of booster shots has increased "more rapidly" and already 50 percent of adults in the EU/EEA have received a dose.
"Extending the booster program to all previously vaccinated individuals could reduce admissions by another 300,000 [to] 500,000," the ECDC said.
Cases of the relatively mild Omicron variant in Europe are "spreading with unprecedented speed and intensity," according to the health agency, which noted that the overall reported infection rates are "three times higher" than the highest peak during the CCP (Chinese Communist Party) virus pandemic nearly two years ago.
Stella Kyriakides, EU's Commissioner for Health and Food Safety, said authorities must remain vigilant in detecting potential future CCP virus variants, adding that although the peak of infections appears to have been reached recently, the pandemic is not over.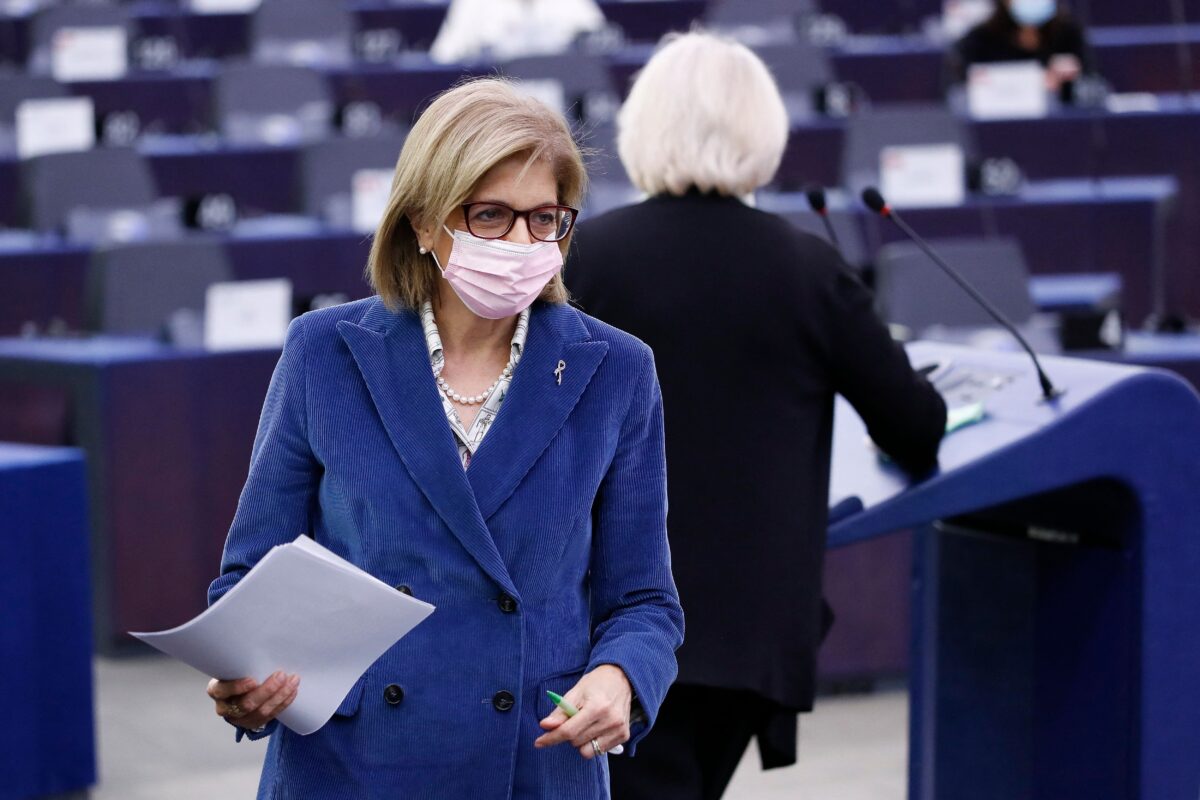 Early data on boosters against Omicron indicates much of the lost protection is restored but that the protection against both infection and severe disease drops again within weeks.
Researchers with the U.S. Centers for Disease Control and Prevention (CDC) and other health institutions said in a study that the effectiveness of the two most preferred COVID-19 vaccines, Pfizer and Moderna, dropped dramatically against both Omicron infections and hospitalizations in the United States—with protection dropping to as low as 38 percent among those who got their second dose over six months prior.
Effectiveness against hospitalization also dropped 9 percent among those who finished their primary regimen within six months of being admitted and nearly a quarter—down to 57 percent—among those who had gone over six months since the second dose of the initial regimen.
Moreover, the vaccines provided little protection against infection, researchers found.
"Although these findings provide evidence supporting that 3-dose schedules are protective and that booster doses are more protective than primary series alone, the significantly higher [odds ratio] for Omicron suggests that booster doses are less protective against Omicron than against Delta," researchers said.
Epoch Times reporter Zachary Stieber contributed to this report.
From NTD News