A newly unearthed court document from 1996 shows Tara Reade's ex-husband was aware of Reade allegedly being sexually harassed while working for Joe Biden.
Theodore Dronen submitted the declaration while contesting a restraining order that Reade filed against him shortly after he filed for divorce.
Reade discussed "a problem she was having at work regarding sexual harassment in U.S. Senator Joe Biden's office," according to Dronen.
The document was obtained and partially published by The Tribune in San Luis Obispo, California, from the San Luis Obispo Superior Court.
Reade's ex-husband said in the March 25, 1996 filing that he met her in the spring of 1993. Reade was working for Biden while Dronen worked for another member of Congress.
Dronen recalled Reade telling him that she "eventually struck a deal with the chief of staff of the senator's office and left her position."
"It was obvious that this event had a very traumatic effect on Petitioner, and that she is still sensitive and effected [sic] by it today," he added.
Biden's campaign hasn't responded to multiple requests for comment on stories about Reade, including a request for comment on the court document.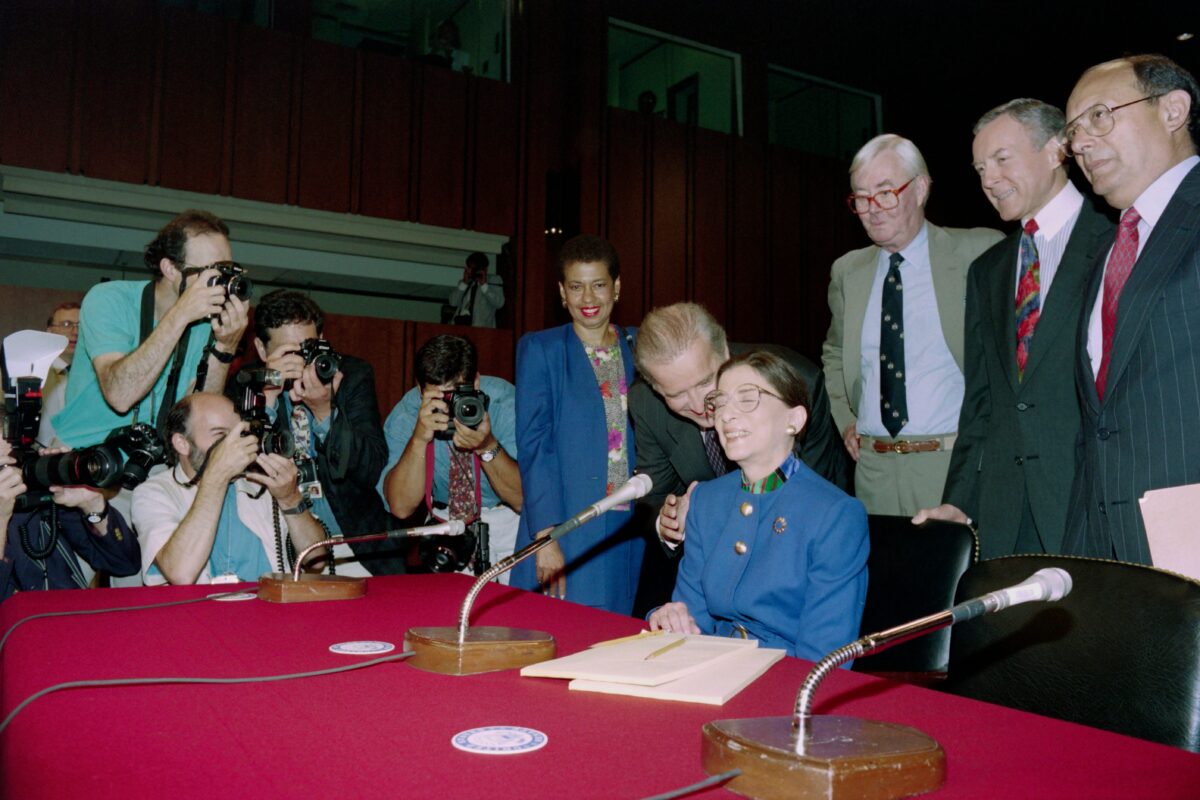 The document clashes with what Ted Kaufman, the chief of staff for Biden at the time, has said. Kaufman told CNN that he didn't remember Reade at all. He said no sexual harassment complaint was ever brought to his attention during his years working for Biden.
Dennis Toner, who was Biden's deputy chief of staff, also denied recollection of Reade or any discussions about alleged sexual harassment.
In a comment provided to other news outlets by the Biden campaign, Kaufman said: "I have consistently said what is the truth here—that she never came to me. I do not remember her, and had she come to me in any of these circumstances, I would remember her. But I do not, because she did not."
While no former Biden workers have supported Reade's claims of sexual harassment and sexual assault, others have, including a woman who lived near Reade in 1995 and 1996 and another woman who worked with Reade for California State Sen. Jack O'Connell after Reade left Washington.
Reade's brother has said his sister was upset in 1993 about Biden inappropriately touching her and that she told him that year that the congressman sexually assaulted her.
Several of Reade's friends have also corroborated details of Reade's story.
Reade and seven other women last year accused Biden of inappropriate touching, with some of them alleging sexual misconduct.
Attorney Douglas Wigdor announced Thursday that he is representing Reade. He said in a statement his firm believes "every survivor of sexual assault has the right to competent legal counsel, and we will represent Ms. Reade zealously, just as we would any other victim of sexual violence."
Wigdor donated to then-candidate Donald Trump in 2016. He or his firm has also donated to Sen. Mitt Romney (R-Utah) and Rep. Hakeem Jeffries (D-N.Y.), who voted to remove Trump from office and impeach the president, respectively.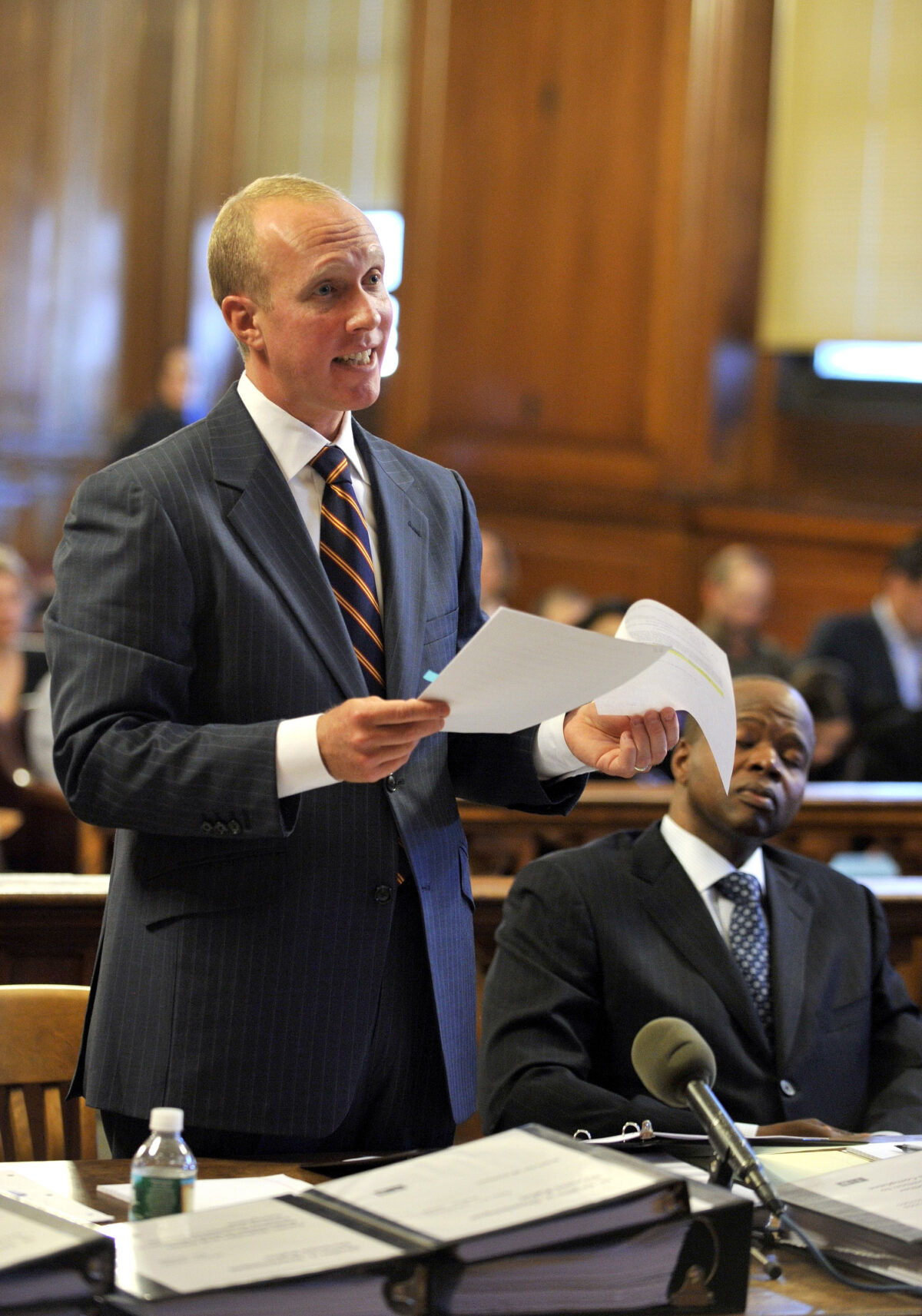 Wigdor told The Associated Press that he's not being paid for his work on Reade's case.
Wigdor's announcement came as Reade gave her first on-air interview since Biden denied her claims. Reade called for Biden to drop out of the 2020 race.
She also said she'd go under oath to speak about the matter.
Asked if she'd take a polygraph, Reade told former Fox News and NBC host Megyn Kelly: "I'm not a criminal. Joe Biden should take the polygraph. What kind of precedent does that set for survivors of violence?"
"Does that mean we're presumed guilty and we all have to take polygraphs? So, I will take one if Joe Biden takes one," she added.
Biden adviser Ronald Klain on Thursday shared a post from a Twitter user who said he hopes to get a hashtag about believing Biden trending on the social media platform "every time this liar speaks" in an apparent reference to Reade.
In a statement sent to media outlets, campaign manager Kate Bedingfield said, "The truth is that these allegations are false and that the material that has been presented to back them up, under scrutiny, keeps proving their falsity."