Las Vegas shooter Stephen Paddock reportedly gambled all night and slept during the day.
Details contained in a 97-page court deposition obtained by CNN showed that he took Valium, as prescribed by a doctor, for his anxiety. The deposition was from four years ago.
"He wagered up to a million dollars a night, but wandered around glitzy Las Vegas casinos in sweatpants and flip-flops, and carried his own drink into the high rollers' area because he didn't want to tip the waitresses too much," the CNN report said.
According to officials, Paddock is responsible for killing 58 people and wounding hundreds more in the worst mass shooting in American history.
Paddock filed a deposition in court in October 2013 as part of a civil lawsuit against the Cosmopolitan Hotel, where he slipped and fell on a walkway two years before that.
The document was turned over to the FBI, sources told the network.
The Las Vegas Review-Journal reported that Nevada internist Steven P. Winkler prescribed him Valium, or diazepam, for anxiety in June. It's not clear when he last took the drug.
In the deposition, Paddock was asked about Winkler.
"He's like on retainer, I call it, I guess," Paddock said of the doctor. "It means I pay a fee yearly … I have good access to him."
Paddock also said in the deposition that he had a concealed carry license. But there was no discussion on guns after that.
He also described himself as someone who spent time in Florida, Texas, Nevada, and California. Sometimes, he'd travel "maybe upwards of three weeks out of a month," CNN reported. He stayed in rooms for free "95 percent of the time."
Paddock said that everything in the room at the Cosmopolitan was "comped," or free. "And if you aren't comped at casinos, you wouldn't understand," he added.
Later, he called himself the "biggest video poker player in the world."
"How do I know that?" Paddock asked in the deposition. "Because I know some of the video poker players that play big. Nobody played as much and as long as I did."
In 2006, he claimed that he "averaged 14 hours a day, 365 days a year."
"I'll gamble all night," he said. "I sleep during the day."
Later, he was asked about going to the hotel pool.
"I do not do sun," he replied.
A lawyer then asked him how much he would bet on a night.
"A million dollars," Paddock replied to a lawyer. "That's a lot of money," the lawyer said.
"No, it's not," Paddock then told him.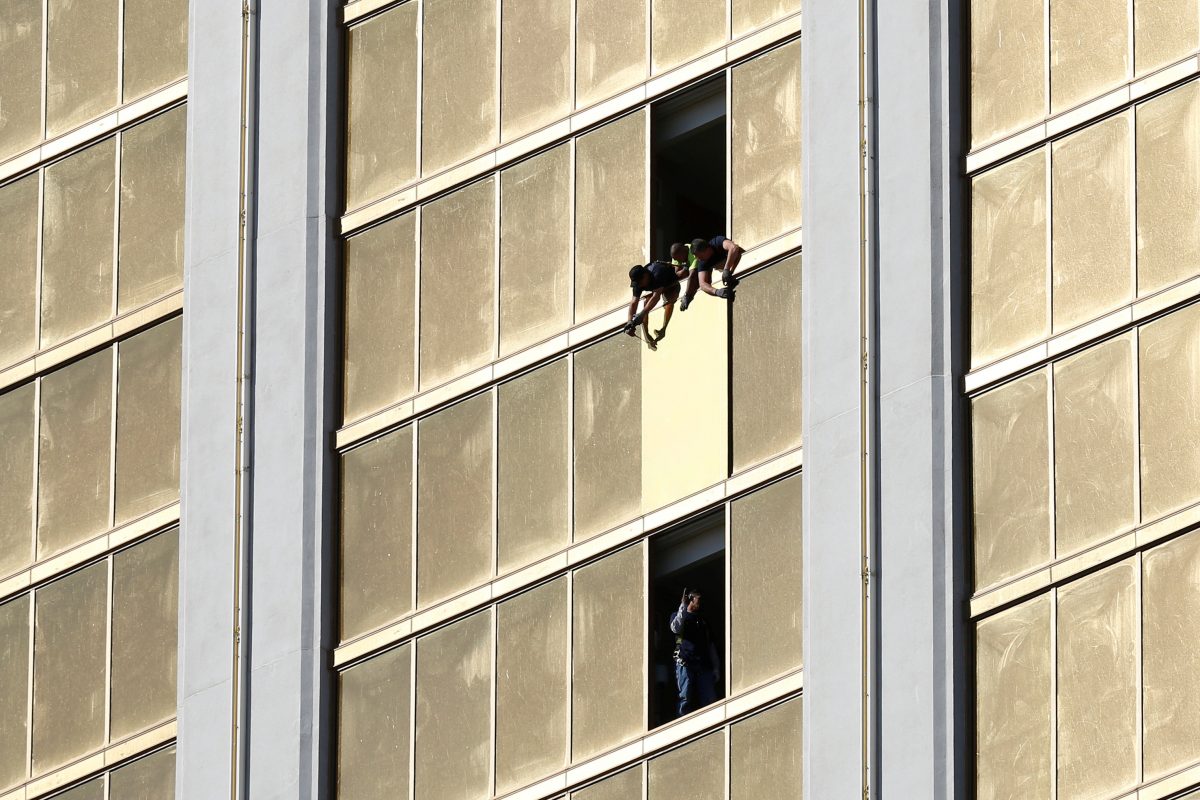 Meanwhile, a friend claimed that he "actually cared about everybody."
The 64-year-old, blamed for killing 58 people and wounding hundreds more, "tried to make people happy, he tried to make people care and I don't know what happened to him," friend Lisa Crawford told ABC's "Good Morning America."
She worked as a property manager from 2006 to 2012 at an apartment building that he owned in Mesquite, Nev.
"He cared about everybody's finances, he cared about everybody's cars, he cared about–he actually cared about people," she said, while crying.
She last spoke to the shooter a few weeks ago.
"I have read them over and over and over again," Crawford said of emails he sent her.
"I've even looked at some photos online of, I guess, him and his girlfriend. You know, I was even trying to look into his eyes to see if I saw something that wasn't normal, you know. No, I didn't see anything," she said.