A British couple's dream wedding plans in Jamaica turned into something they had never expected—their wedding planner disappeared and because their marriage certificate was filed improperly, they didn't even know if they were legally husband and wife.
Andy Helsdon, 45, and Heidi Brown, 49, from Lower Darwen, Blackburn in Lancashire saved for 18 months for their dream wedding in the Caribbean, according to the Mirror.
They checked with the wedding experts at TUI, the world's largest travel company that owns 300 hotels around 30 countries in the world. Their wedding was planned at TUI's 5-star Riu Montego Bay resort in Jamaica.
A mail correspondence from TUI's media team to the Epoch Times said: "TUI AG group of companies which is the world's number one integrated tourism business, operating in 180 countries with 31 major source markets and over 30 million customers."
Bott and Co is fighting for justice for Andy Helsdon and Heidi Brown, who paid £46,000 to #TUI for their dream Jamaican wedding but returned home not even legally married @emma_munbodh https://t.co/mORTjCvvfa

— Bott and Co (@bottandco) July 15, 2019
TUI's 5-star Riu Montego Bay resort in Jamaica calls itself a hotel with "a luxurious twist" and says it is "Perfect for your wedding day" on its website. But the couple didn't find their wedding destination as promised or as described on the website.
The 22 family and friends who joined them for the holiday of a lifetime returned home disappointed, reported the Mirror.
The wedding party—including the bride and groom—spent $57,000 on what should have been one of life's beautiful events.
Unlike what they expected from their fairytale wedding destination, they found the resort rowdy, and the guests "twerking on the bar." Their younger guests did not venture out of the rooms because of the extremely sexualized entertainment.
"We've walked away with bad memories of our wedding day and have been left absolutely devastated that we've come home not knowing if we're even married," Helsdon told the Mirror.
In an email correspondence with the Epoch times, TUI's media team said Helsdon and Brown's case is now a legal matter.
"We are very sorry to hear of Mr. Helsdon and Ms. Brown's experience in Jamaica. As this is now a legal matter, it would be inappropriate to comment further," said TUI UK spokesperson.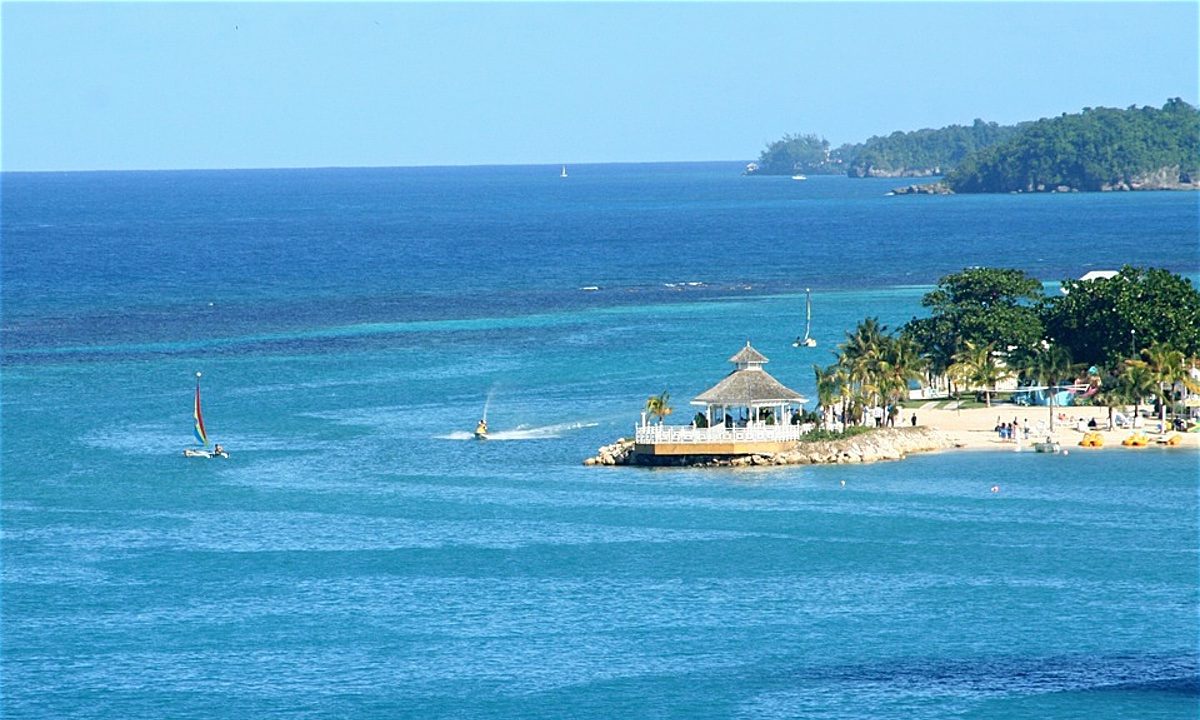 Why Jamaica is a Leading Wedding Destination?
The destination wedding market is $16 billion globally, according to Trip Savvy. It says Jamaica is one of the leading destinations for out-of-town weddings and every year it hosts over 5,000 American weddings.
Jamaica was awarded the title of the World's Leading Wedding Destination in the 2014 World Travel Awards Gala, according to local media Jamaicans.com.
Affordable costs are one factor that makes the Caribbean nation a favorite wedding destination. The Jamaicans say resorts and hotels offer customized wedding packages to fit a couple's budget.
5 Reasons Jamaica Is A Top Wedding Destination: There are many reasons why so many couples choose to tie the k… https://t.co/dOTihpFCFM

— Jamaicans.com 🇯🇲 (@jamaicansdotcom) December 15, 2015
The website says it is easy for tourists to get a wedding license and it can be achieved hours after landing in the country if an appointment is made a month before with the Ministry of National Security and Justice.
Trip Savvy says the cost of applying for a license is $80.
It is also easy to get wedding planners in the country. Make It Jamaica says that the availability of a variety of vendors makes wedding planning unique in Jamaica. It says tourists should look for planners with a good network of vendors.
The country offers beautiful scenery for a perfect wedding ambiance—beautiful sunsets, green and calm countrysides, glistening white sandy beaches, and luxurious gardens make a perfect backdrop for wedding photos, says Jamaicans.com.
Trips to Discover says there's a lot that a couple can discover together during their honeymoon. It says it's better to plan a honeymoon in the island nation from October to December when there are no hurricanes around.
It gives a list of 12 honeymoon destinations on the island.