A husband and wife's faith and companionship have helped them to survive nearly 20 years of brutal persecution by the Chinese regime, according to a report by the Chinese language website Minghui.org.
Wang Zhimin, and his wife Li Dongmei, are practitioners of Falun Gong, also known as Falun Dafa, a Chinese meditation and self-improvement practice that adheres to the principles of Truthfulness, Compassion, and Tolerance. However, in their home country of China, a barbaric persecution campaign was set into motion in July, 1999.
Since the persecution, Wang and Li have lost family members, their livelihood, and even living spaces, Minghui reported on June 5, a website that documents the persecution of Falun Gong in China.
However, despite relentless pressure and enduring years of unwarranted threats, and punishment from police, Wang and Li have always supported each other, and kept their faith alive.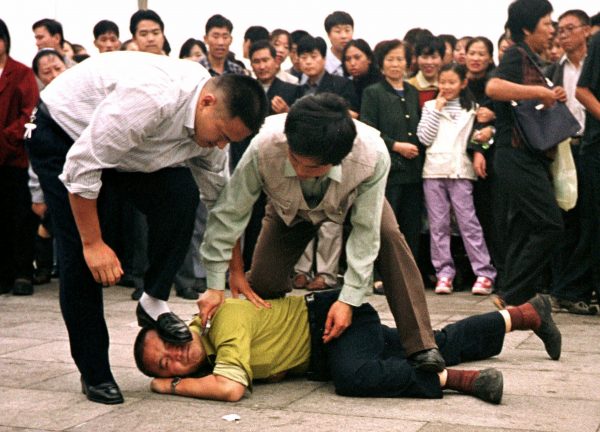 Faith and Dedication While Losing Everything
The husband and wife began practicing Falun Gong in 1998 in their home county of Fangzheng, six years after it was introduced to the public in China. The two live near Harbin City, the capital of Heilongjiang Province in China's northeastern region, historically known as Manchuria. After learning the practice, they experienced significant improvements in their well-being.
Wang would undertake the most unwanted responsibilities at his work, and Li went from domineering to docile at home. Their marriage became pleasant and peaceful after improving themselves through the practice.
Then on July 20, 1999, the then CCP leader Jiang Zemin launched a violent persecution of Falun Gong. State-controlled news outlets filled television channels and newspapers with falsified reports against the practice.
In response, many Falun Gong adherents all over the nation went to their local government offices to defend the goodness of their practice.
Despite Li being three months pregnant at that time, she and Wang traveled to Harbin to make a similar defense. However, the local government officials denied an audience with them. Out of options, the two decided to return home.
Then, while the couple waited at a station for their ride home, armed police officers closed in on them. The police interrogated the husband and wife on the spot, all based on their belief system.
The armed police then took them to the Fangzheng County security bureau where they were detained. Despite their tense situation, Wang and Li were brave enough to continue doing Falun Gong meditation exercises.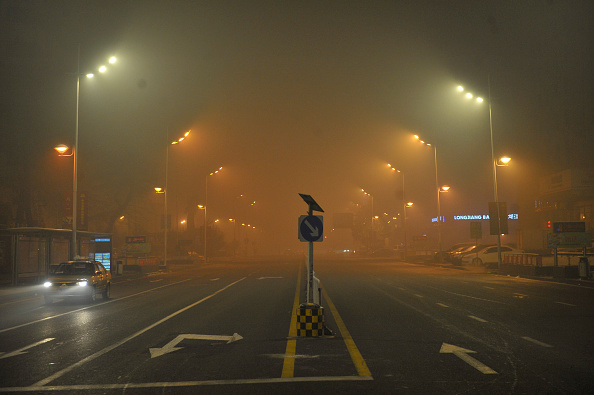 In response, the local police both verbally and physically abused the two.
That's when Li had her first great loss.
Li had a miscarriage due to the psychological pressure and suffering caused by the police.
After 15 days, the two were released, but other difficulties were waiting outside. Wang's manager at the port authority, along with the head of the local police, named Zhang Baochang, assembled a brainwashing class that all Falun Gong practitioners at that workplace were required to attend. Wang and the others were forced to watch the news reports and read the newspapers which slandered and vilified Falun Gong.
The suffering that Wang and Li had endured did not deter them. In February 2000, the husband and wife traveled to China's capital, Beijing, to make their voices heard. They went to the government bureau specifically for receiving and resolving citizens' complaints. However, they were once again denied an audience.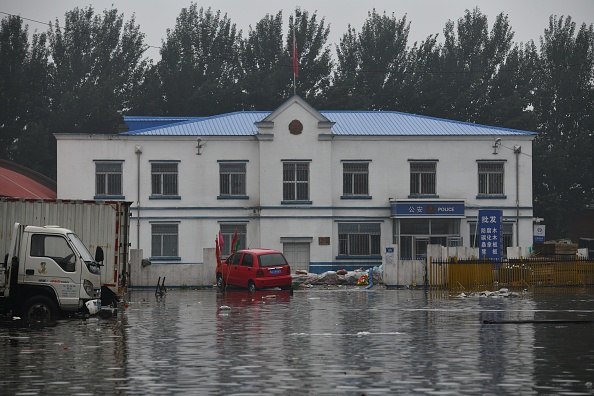 This time, instead of just going home, they decided that if the government would not listen them, then the regular citizen would. They went to Tiananmen Square, also in Beijing, to tell people the goodness of Falun Gong, and encourage others to not believe the slander of the CCP.
Unbeknownst to them, they had been followed by the authorities.
Zhang, the same head of the local police who had organized the brainwashing class, appeared with the police captain from their county. They kidnapped the two, and beat Wang, leaving him with long-term injuries to his chest. The couple also endured interrogations, threats, and being forced to stand for long periods of time.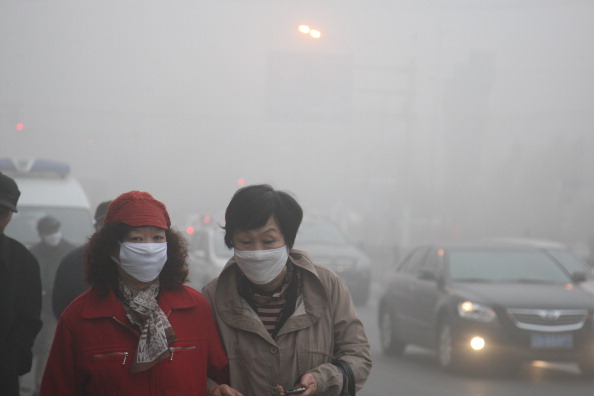 After six months of torture, Wang and Li returned to their home together, but more harassment from the Chinese authorities soon followed.
After arriving, Wang's company reportedly extorted four thousand yuan ($720) from them.
In April 2001, Wang was abducted from his house and locked in a drug rehabilitation center for one month. During that time, he had to endure similar brainwashing classes. Li was left at home, while local police came to her house, harassing and threatening her family. Their family then suffered another great loss.
Li's father passed away due to stress of being constantly harassed by the police.
Wang was released after being imprisoned for one month, but not without regret. He had signed repentance statements, saying he guaranteed to abandon his belief to ensure he could leave the rehabilitation center.
Persecution Continues Years Later
Later, in September 2010, police raided Wang and Li's house. They ransacked the home, stole a laptop computer, and took Wang to the police station. He was interrogated, verbally abused and threatened with long term imprisonment. After five days, Wang was released, but not before the police extorted from him 2,000 yuan ($360).
By March 2011, the police in Heilongjiang conducted large scale raids in the province to abduct Falun Gong practitioners. To avoid another arrest, Wang and Li left their house and hid in other areas. They had little money and had difficulty finding shelter.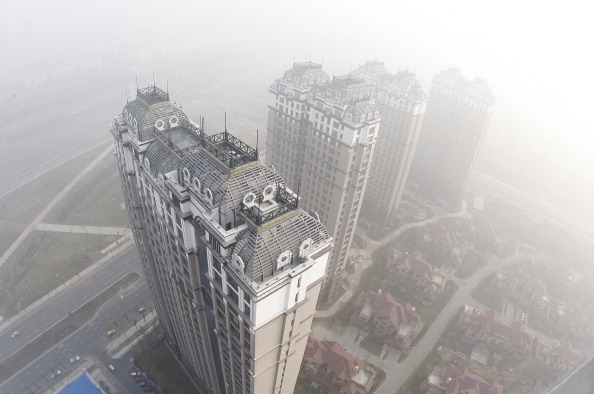 Then in September 2015, local practitioners joined together to sue former Chinese leader Jiang Zemin, the individual responsible for starting the persecution. However, police once again conducted raids in the area, and both Wang and Li went into hiding once more.
Wang suffered another form of persecution in November 2017. His manager at the port authority, along with the public security chief, used false pretenses of government policy to fire Wang. However, he was legally obliged to continue paying pension fees of 14,000 yuan ($2,000) per year, which he could not afford.
If things were not bad enough for the husband and wife, Wang suffered a stroke in September 2018. They spent nearly 10,000 yuan ($1,450) on hospital fees, and Wang is still unable to work.
The tragic story of Wang and Li is one of many that has taken place at the hands of the CCP, behind the false-veil of a prosperous economy. Millions of lives of other faithful individuals have been ruined, destroyed, and lost from the illegal arrests, torture, and organ harvesting committed by the Chinese regime.