A couple who was diagnosed with coronavirus, also known as COVID-19, flew on two airliners earlier this month around Hawaii, according to statements from Hawaiian Airlines and Delta Airlines.
A husband and wife from Japan departed from Oahu later tested positive for the virus, KHON2 reported. Delta told the station that Flight 611 left from Honolulu to Nagoya on Feb. 6.
Delta said it is working in coordination with the Centers for Disease Control and Prevention (CDC) and Japanese authorities, according to the news outlet. The airline also is attempting to contact any passengers who might have flown on the same flight.
"We are aware of reports that two customers who are being treated for novel coronavirus (2019-nCOV) recently traveled together between Honolulu and Nagoya and we are communicating with the appropriate public health officials," Delta told Fox News. It added that it will take the "necessary steps to ensure the safety of our customers and crew."
The couple also took Hawaiian Airlines flight HA265 from the Hawaiian city of Kahului to Honolulu on Feb. 3, the airline confirmed.
CDC officials asked Hawaiian Airlines to provide information about the flight, "which transported a Japanese visitor who had since become ill and, upon his return to Japan on another carrier later in the week, was diagnosed with COVID-19," Hawaiian Airlines told KHON2.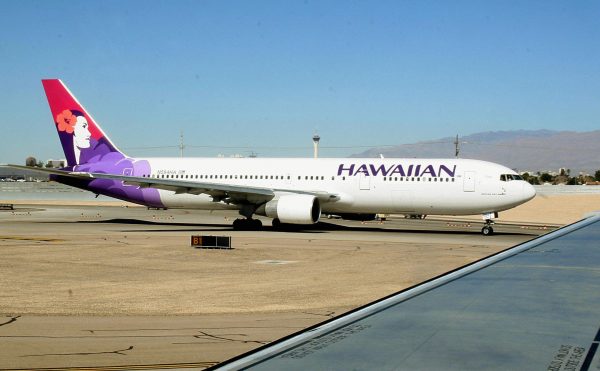 "We extend our sincere wishes for this gentlemen's full recovery and are cooperating with public health agencies to support notification of passengers as they determine is necessary," the firm added. "We are also in the process of reaching out to crew and agents who supported this particular flight to make sure that they are healthy and supported."
The Japanese couple, who are said to be in their 60s, reportedly stayed at the Grand Waikikian hotel, operated by Hilton Grand Vacations, in Oahu. On Feb. 3, the husband started to exhibit mild, cold-like symptoms without a fever.
When the man returned to Japan on Feb. 8, he was hospitalized with a high fever before officials determined that he had contracted COVID-19. He was also diagnosed with pneumonia, KHON reported.
The wife later tested positive for the virus and was taken to the hospital, officials said.
So far, the United States has 29 cases of COVID-19, including 14 patients who were evacuated from a cruise ship held in isolation off the coast of Japan to two military bases for a mandatory 14-day quarantine period. Those passengers arrived on Monday morning and will now be held at Travis Air Force Base in California and Lackland Air Force Base in Texas.
The 15 other cases have been confirmed in California, Texas, Wisconsin, Illinois, Massachusetts, Washington state, and Arizona. No cases have yet to be confirmed in Hawaii.