A couple that was celebrating the Puerto Rican Day Parade in Chicago over the weekend were ambushed and shot by a group of thugs.
The incident that was also captured on video happened around 9:15 p.m. on West Division Street, just hours after the parade ended, Chicago police said.
A video that was shared widely on social media reportedly shows the moment of the ambush.
The victims, Gyovanny Arzuaga and Yasmin Perez are seen in the clip being pulled from their vehicle as a group of black men surround the vehicle.
One of the men is later seen firing multiple rounds at the couple, who both lay defenseless on the pavement, killing 24-year-old Arzuaga and critically wounding his 25-year-old girlfriend.
Arzuaga was pronounced dead after being transported to AMITA Health Saints Mary and Elizabeth Medical Center with a gunshot wound to his head, police said, the Chicago Sun-Times reported.
Perez suffered a gunshot wound in the neck and was taken to a public hospital in Cook County where she currently remains in critical condition.
A police spokesperson told the Chicago Sun-Times there was a car accident that happened around the time of the shooting and that is when the group surrounded the couple's car and pulled them from the vehicle.
In a GoFundMe page created by relatives in order to cover funeral service costs and medical bills for Perez's recovery, the couple is seen together with their children.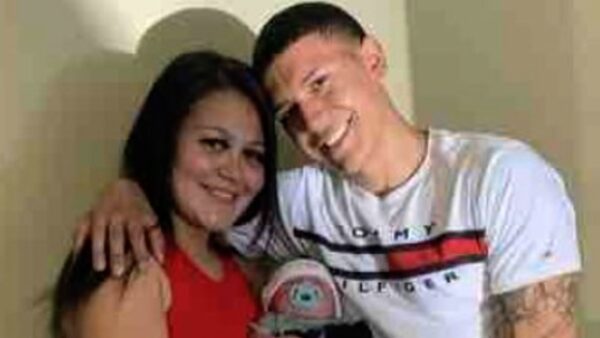 Arzuaga's brother, who wished to remain anonymous, told FOX 32 News during a phone interview his "heart is destroyed," explaining Arzuaga wasn't only his brother, but also his best friend.
Relatives of the couple erected a memorial one day after the shooting near the site of the incident where they lit candles and left bouquets of flowers.
Authorities haven't announced any arrests in connection to the shooting incident that happened during yet another violent weekend in Chicago that saw 38 shootings and 54 victims, of which five are fatal.
Last weekend, gun violence that happened in the city located in northeastern Illinois killed three people and wounded 43 others in multiple shootings across the city.
From NTD News