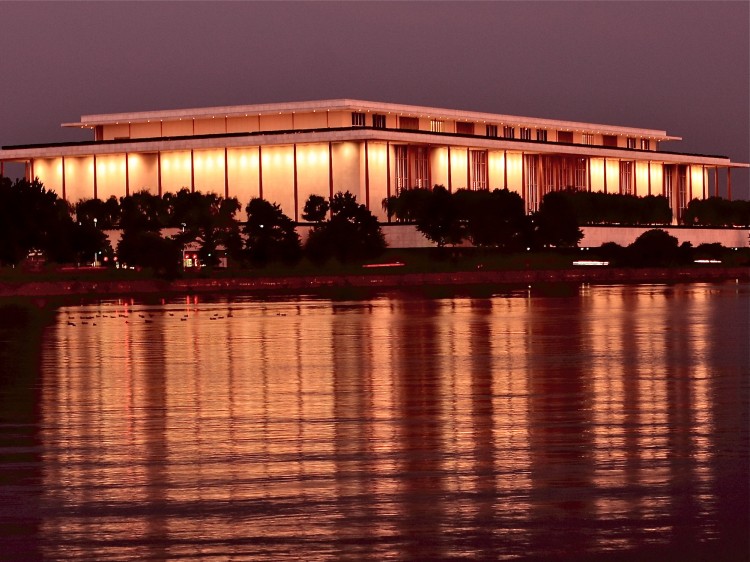 WASHINGTON—There are multiple levels on which people appreciate Shen Yun Performing Arts. For Roderick and Alise Raigns, who saw the performance at the Kennedy Center on March 29, what got them was the presentation of truth, good and evil, and spiritual themes in general.
"It was beautiful, very spiritual," Ms. Raigns said as she and her husband were leaving one of the tables set up for selling Shen Yun picture books. "The dancing was fantastic."
Roderick Raigns is an educator. Alise Raigns, his wife, is a public affairs specialist for the United States Department of the Treasury.
Ms. Raigns learned a great deal about Chinese culture, she said. "I didn't realise they had so much, so early in civilization."
But it was the deeper themes that really stood out. "The fact that they deal with ideas to do with truth, justice, freedom, and good versus evil, and that there's a divine order, and that's all played out very vividly," she said. She pointed to two dances in particular, including The Choice, which demonstrates courage and conscience in the face of repression.
"Clearly you could see good and evil at work" in those performances, she said. "And then the singing was very, very rich, about the truth, and 'get yourself together because otherwise you're going to regret it.'"
"Exactly," her husband, Mr. Raigns said. "The theme of the universal battle between good versus evil; in any religion, still that battle of good versus evil, which is universal. I thoroughly enjoyed that."
These weighty concepts went along with what the Raignses thought was a beautiful combination of dance, classical music, and Chinese culture.
In fact, Ms. Raigns thought she would like the show as soon as she saw the advertisements for it. "I saw the advertisement somewhere. I took it home and said: 'Honey, this seems like something that would be very lovely.' The costumery really jumped out at me," she said.
"But subliminally I think I recognized that there was more to it than just the dancing and the culture. So I think I was drawn to it because of the spirituality of it. It's not just dancing, it's not just culture, but it has substance."
Shen Yun Performing Arts, based in New York, tours the world on a mission to revive traditional Chinese culture. Shen Yun Performing Arts Touring Company will perform at The Kennedy Center Opera House, Washington, D.C., through April 1.
For more information visit ShenYunPerformingArts.org