A couple who ran animal rescue centers in Texas and Missouri face charges of animal cruelty after about 150 dogs were discovered dead and hundreds more living in "unimaginable condition."
While around 300 animals were still alive, authorities said many would have to be euthanized.
Tiffany and Steven Woodington ran All Accounted For, which brought animals from Texas to Missouri, the Benton County Sheriff's Office said in a Facebook post on Monday, Sept. 23.
Investigators responded on Sept. 12 to a property in Benton County, Missouri, on suspicion that animals in the couple's charge were being mistreated. There they found "an old school bus, a barn and a house where 38 dogs and one cat were discovered alive but in unimaginable condition."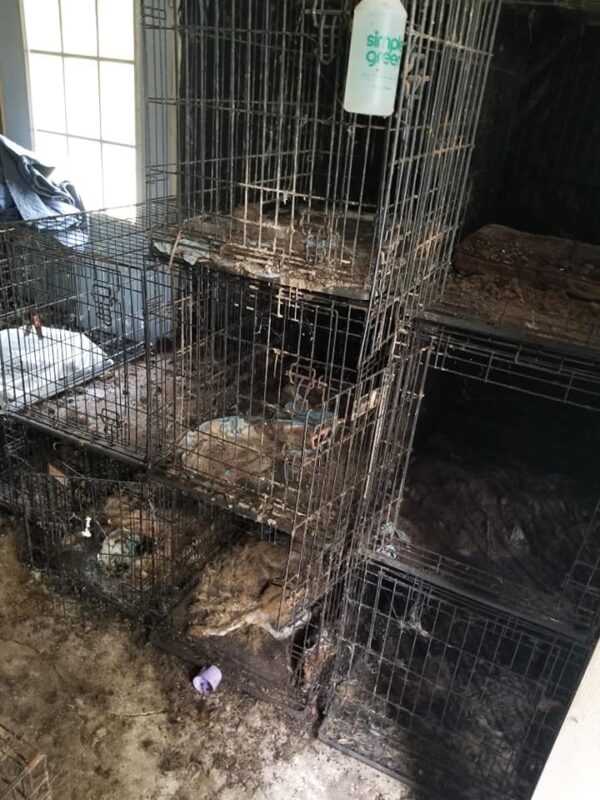 The sheriff's office said "that approximately 120 dogs and one cat had perished. The animals were in various stages of decay, some were just bones."
Benton County Sheriff Eric Knox told The Associated Press that some of the animals died in the same cages, making it difficult to get an exact count.
"The survivors were rescued and treated by a veterinarian to insure the animals would be healthy enough for adoption," Knox said in a statement.
The sheriff also expressed surprise that none of the neighbors—the nearest of whom lived about 500 feet away—noticed anything suspicious enough to contact the police.
"It really surprises me that no one in the community said, 'You better check that lady out.' And the smell, as soon as I drove up, I could smell it," he told The Associated Press. "I am a dog lover, and I struggle with it."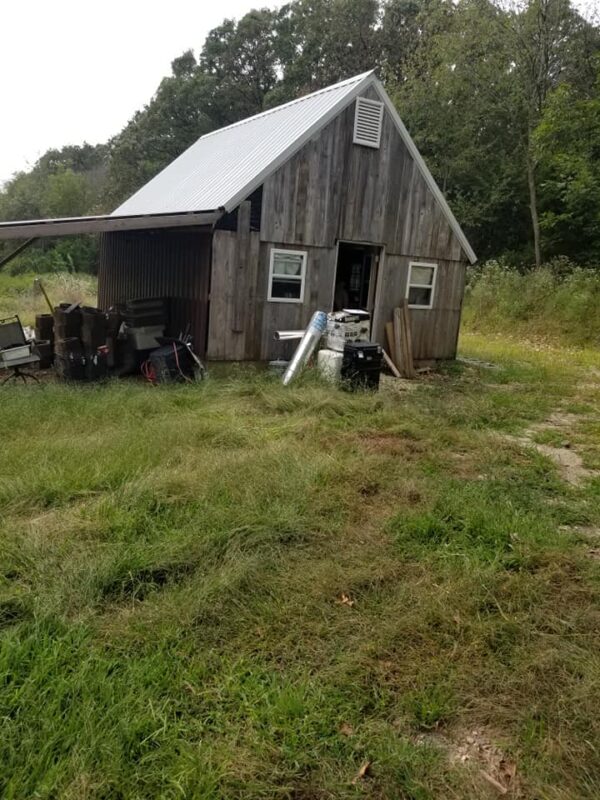 Knox lamented that animal abuse laws in Missouri were, in his view, too lax.
"No matter how egregious the crime is, suspects can only be charged with a Class "E" Felony and prosecution has to prove the "willful" or "intentional" element to even get that! I fully intent to reach out to lawmakers and pursue better law to give our furry friends better justice in Missouri!"
At a separate site in Cameron County, Texas, around 270 dogs in the couple's charge were found packed in cramped cages, covered in feces and urine.
Sheriff Omar Lucio, who came across the Texas site, told The Associated Press it was the worst case of animal abuse he had seen in 50 years of law enforcement: "The multitude? It's staggering, it's staggering to the imagination."
Authorities estimated that more than half of the Texas dogs wouldn't survive or would have to be euthanized.
Tiffany Woodington, 49, is charged in Missouri with 10 counts of felony animal abuse and two misdemeanor counts of animal abuse. Her husband, Steven Woodington, 55, is charged in Texas with 19 counts of animal cruelty. A second man described as the caretaker also was charged in Texas with animal cruelty.
All three have been released on bond.
Reactions
The Benton County Sheriff's Office post sparked emotional reactions.
"It makes me SICK to the CORE I have been tearing up since I found out about this story of such unspeakable cruelty," one person wrote.
Another commenter expressed opposition to the couple being allowed out on bond.
"I think her property needs checked again. I am scared. What's to say they won't start hurting people. They are sick. They should be held on no bond," the person wrote.
Someone else commented, "This is why rescues and shelters need to be subjected to the same laws as breeders. Require them to be inspected regularly, make them follow the same laws that breeders have about food, water, shelter, living conditions, etc. there are way too many retail rescues and neglectful rescues out there doing stuff like this."
The Associated Press contributed to this report.