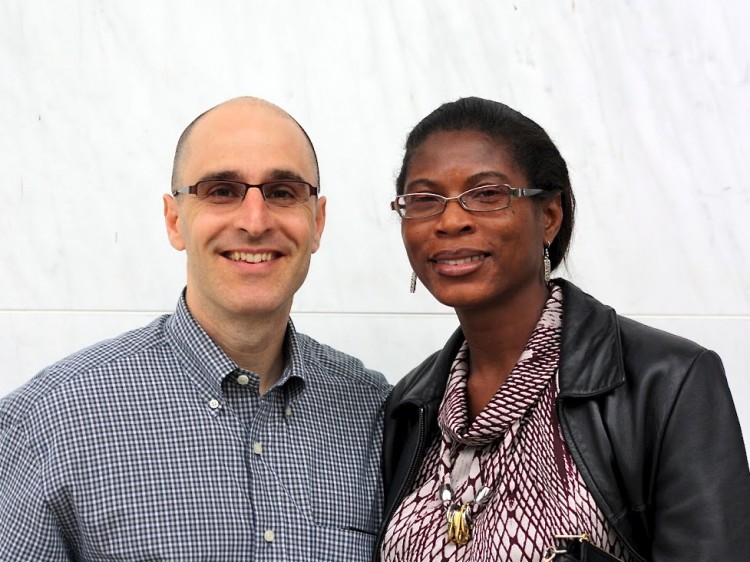 WASHINGTON—A specialist in children's health and a member of the United States Department of Defense saw Shen Yun Performing Arts on Saturday, March 24, at the Kennedy Center and enjoyed it "very much," according to the male, John Ampela.
New York-based Shen Yun is the world's premier classical Chinese dance and music company that travels the globe with one mission: to revive 5,000 years of divinely inspired Chinese culture.
Mr. Ampela, the DoD staffer, was intrigued with the "classical style from another culture" and "comparing it to our classical style."
He added: "There are similarities but there are a lot of differences; costumes seem much more important in their classic dance. Their movements seem more gender-based than in our dance. Gender based patterns of movement—the ladies, you can't even see their heads move up and down, they look like they're flowing across the stage, whereas the men seem to have more freedom. I wonder how that evolved from their cultural patterns," Mr. Ampela mused.
Alicia Nti, a pediatric therapist—which means she makes a living healing children—said, "The costumes were beautiful. I loved how they were flowing."
As for the performers, "They moved in unison, which is good. Everything flowed nicely," she said.
Although not an official expert in costuming, "she does like fashion," Mr. Ampela noted. And Ms. Nti expressed a strong appreciation for the intricate garments displayed in the performance.
According to the Shen Yun website, the costumes are hand-sewn, incorporating vivid colors and elegant details, and are inspired by five millennia of traditional Chinese culture.
Ms. Nti was also intrigued by Shen Yun's trademark digitally projected backdrops that feature interplay between the performers and the screen.
"I loved the way they have a backdrop, and essentially the performers came from the backdrop. I'm thinking, 'how did they make that?'"
Shen Yun Performing Arts, based in New York, has three touring companies that perform simultaneously around the world, with a mission to revive traditional Chinese culture. Shen Yun Performing Arts Touring Company will perform at The Kennedy Center Opera House, Washington, D.C., through April 1.
For more information visit ShenYunPerformingArts.org