Roy Clark, the country music singer and "Hee Haw" star, died this week, according to reports. He was 85.
He's known for songs like "Yesterday When I was Young" and "Honeymoon Feeling." However, he's better known for his work on the TV show "Hee Haw" that ran from 1969 until the 1990s. Clark was the host for the entire length of the show.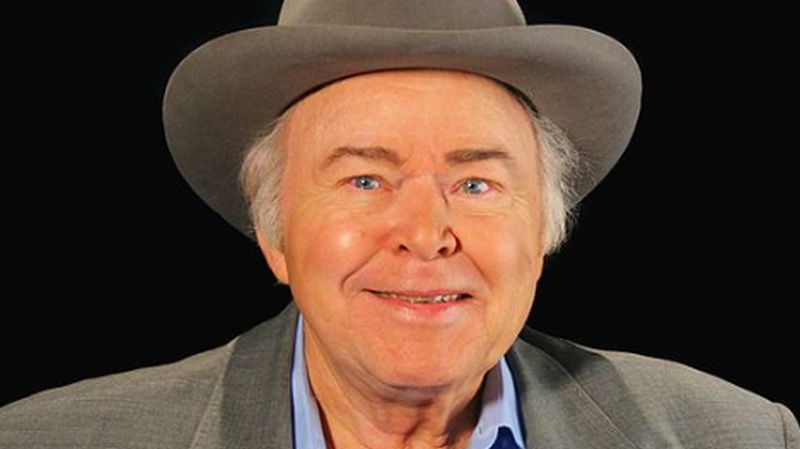 Publicist Jeremy Westby told The Associated Press that Clark died Thursday due to complications caused by pneumonia at his home in Tulsa, Oklahoma.
"A rep for the Grammy, CMA and ACM Award winner tells us Clark died Thursday morning … Clark had recently gotten pneumonia and ultimately passed because of complications from the illness," TMZ also reported.
"Hee Haw' won't go away. It brings a smile to too many faces," Clark said in 2004 about the show. "We became a part of the family. The viewers were sort of part owners of the show. They identified with these clowns, and we had good music," he added.
On "Hee Haw," he had guests like Johnny Cash, Garth Brooks, and Loretta Lynn.
Clark played the guitar, banjo, fiddle, mandolin, harmonica, as well as other instruments.
In a 1994 autobiography, "My Life in Spite of Myself," he wrote: "Yesterday, 'When I Was Young' had opened a lot of people's eyes not only to what I could do but to the whole fertile and still largely untapped field of country music, from the Glen Campbells and the Kenny Rogerses, right on through to the Garth Brookses and Vince Gills."
He was also a guest on the "Tonight Show" in the 1960s and 1970s, Fox News noted.
Clark is survived by Barbara, his wife of 61 years, and five children, according to TMZ.
The celebrity news website reported that Clark will have a memorial in honor of his life and work in Tulsa in the near future.