Counterfeit Stores Proliferate in China
September 5, 2011 5:37 pm Last Updated: October 1, 2015 3:44 pm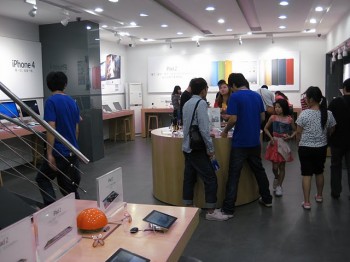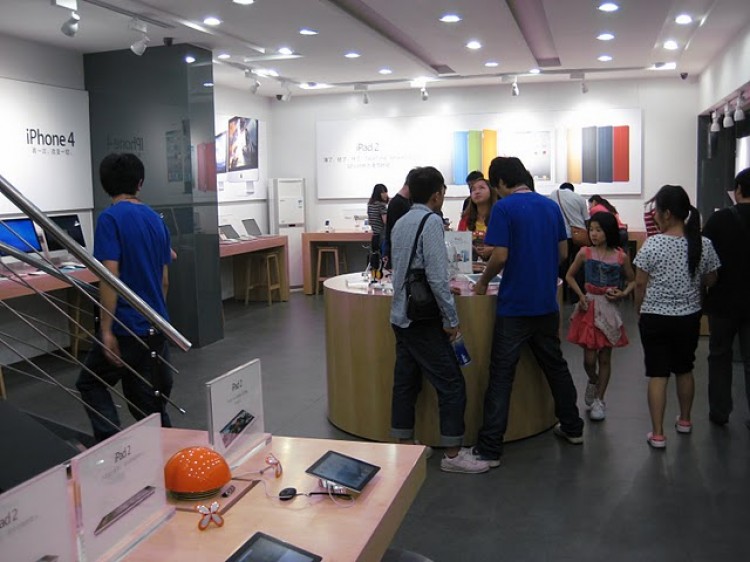 Counterfeiting in China has reached new heights.
In addition to producing knockoff products, entire stores selling such products have been cropping up. Recently an Apple Store was discovered by a blogger, which showcased convincing shop fittings and products until closer examination revealed typos and inconsistencies.
Another recent discovery includes a store named 11 Furniture located in Kunming City in southwestern China closely resembling an Ikea store. The iconic blue-and-yellow-branded colors have been used for the retail outlet, and it even featured a cafeteria, but a Chinese cuisine menu replaced the Swedish version of meatballs and salmon.
Sweden-based Ikea has taken notice and is proceeding with the necessary legal action. "Ikea is one of the biggest home furnishing companies in the world, [and] protecting Ikea's intellectual property rights is crucial," Ikea China said in a statement to Reuters.
Nike Inc., the world's largest sporting goods company, also faces challenges in the Chinese market when it comes to entire stores being counterfeited.
Along Kunming's main pedestrian-only shopping street Zhengyi Road, four knockoff Nike stores were reportedly seen. Upon confirmation with the sporting goods giant, there were only three stores that were official retail outlets. That would suggest that the remaining store would not be legitimate. A Nike spokesman told Reuters that the issue of unlicensed stores was part of the broader challenge of combating counterfeiting in China.
"We take the protection of our brand very seriously and have a variety of protocols in place," a Nike spokesperson said in a statement.
Although strong sales have been reported in China, counterfeit shoes have dampened the Beaverton, Ore.-based company's bottom line in the nation.
The track record of western brand names winning intellectual property battles in China has been mixed at best, as there is rampant corruption in the Chinese judicial system. In 2006, coffeehouse chain Starbucks Corp. won a case against Xingbake Coffee (which is the widely known name of Starbucks in Mandarin) for using a similar logo and name.