Costco has suspended distribution of its free samples as the coronavirus outbreak has now spread to at least 25 states, according to multiple reports.
"Due to the outbreak of coronavirus, there are no food product samples," a Costco representative in Nashville, Tennessee, told NBC's Today.
It is not clear whether the sampling is being discontinued throughout the chain or just at select locations.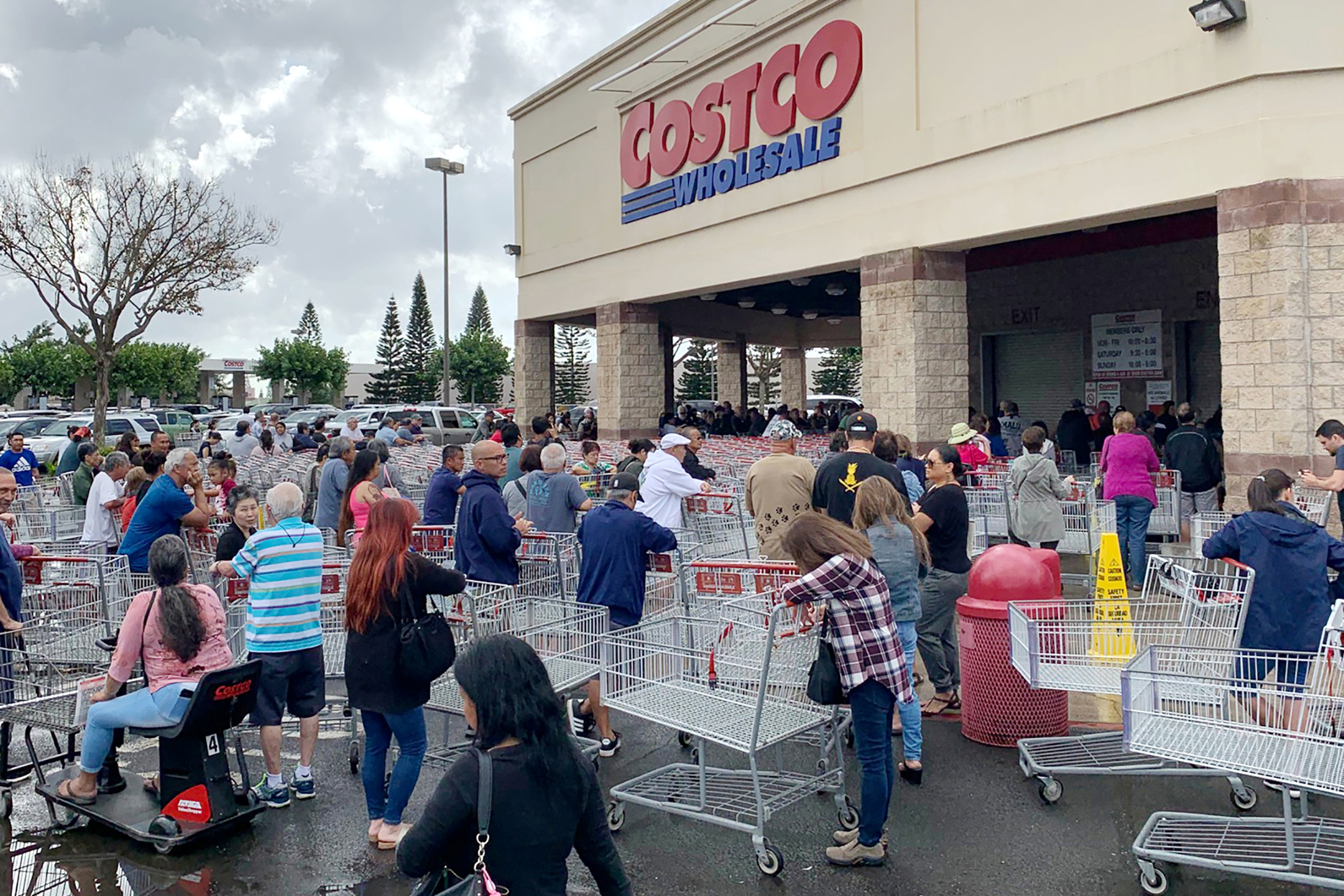 A USA Today report said Costco store representatives in California, Washington state, and Florida said they did not know when free samples would once again be on offer at Costco.
The move by Costco to cut free samples follows a report that Trader Joe's changed how its employees distribute food samples to customers, according to an internal memo leaked last week and viewed by Business Insider.
Under the new rules, Trader Joe's employees are reportedly required to serve samples, as well as a utensil, directly to shoppers, rather than have them sitting on platters. Customers, meanwhile, are supposed to use utensils to eat the free samples instead of needing to use their bare hands.
Increased Disruption
More than half of the 50 U.S. states have reported cases, including the first cases in Virginia and Connecticut on Sunday. According to a COVID-19 case update from 3:53 pm ET by Johns Hopkins, there were 484 confirmed infections in the United States, including 20 deaths.
As the outbreak spreads in America, daily life has been increasingly disrupted. Concerts and conferences have been canceled, colleges have told students to stay home and take classes online, and there have been multiple reports of panic buying.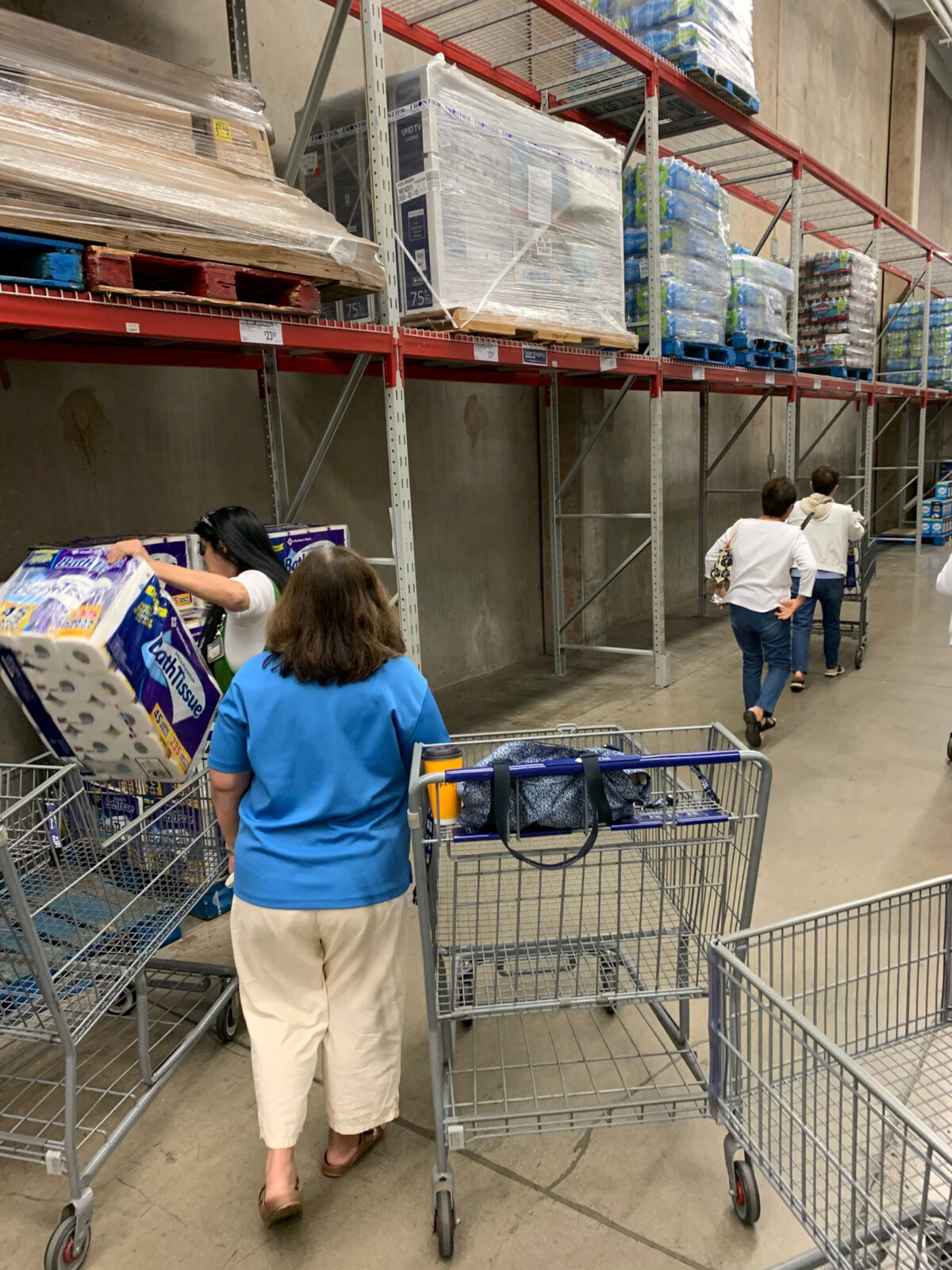 While videos have circulated on social media showing crowds of customers lining up outside Costco and, once inside, rushing to stock up on toilet paper, the extent of the panic buying in the United States has not hit extremes like in Italy, Europe's biggest COVID-19 hotspot with some 16 million people now under quarantine.
Videos posted on social media showed consumers in Italy coming to blows in disputes over goods, while other posts show rows empty shelves.
Still, there appears to be a growing sense of urgency among Americans to stock up on staples and prepare for lengthy home quarantines.
"I'm buying some flu therapy and pain killers—If I wait until next week there may be nothing left," said Dean McKnight, an engineer in Austin, Texas, as he motioned to shelves at an HEB supermarket that were empty of several over-the-counter medications, primarily flu treatment for children.
McKnight told Reuters he worked in Hong Kong and China during the SARS outbreak and knows first-hand the stresses that snowballing fears of a pandemic can cause, but said he is not panicked.
"We got an extra month's worth of inhalers for my wife, but we're not stocking up on medications or food as if we expect to need to secure several months of supplies right now," he told Reuters at the end of February.
Amid increased demand for goods like bottled water and disinfectants, Costco said it has struggled to maintain adequate levels of stocks.
"We're getting deliveries daily, but still not enough given the increased levels in demand on certain key items,'' said Costco CFO Richard Galanti, according to USA Today.
Some Costco locations have imposed limits on how much toilet paper or paper towels people can buy, according to the report.