Cost of Health Insurance for Self-Employed
September 30, 2013 6:34 am Last Updated: September 30, 2013 7:25 am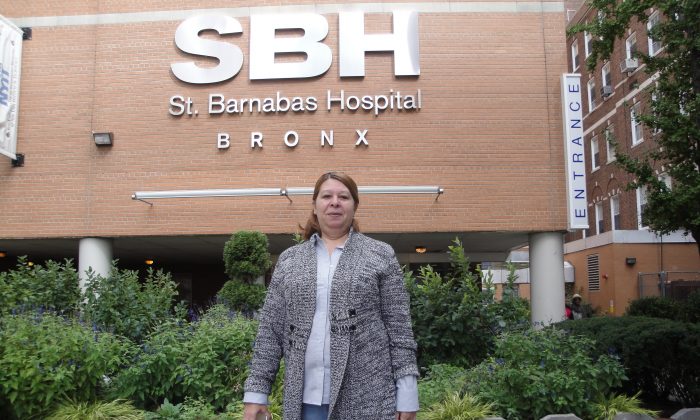 NEW YORK—Self-employed people with moderate incomes may not know the true cost of the Affordable Care Act's mandatory health insurance until they file their tax returns in mid-2014.
People can start buying insurance plans and applying for tax credits through the state's health insurance market place starting on Oct. 1. The health plans will go into effect on Jan. 1, when health insurance becomes mandatory.
Individuals who earn less than $45,960 a year will be eligible for some degree of federal tax credit. The credit can be used to reduce monthly premium payments or be credited to their 2014 tax return.
If a tax credit is applied to the premium payments, people with incomes of around $45,000 a year can expect to pay roughly $360 a month for the second-lowest silver tier health plan available on New York's exchange.
Someone who earns around $30,000 will pay significantly less, around $210 a month for the same plan, according to the calculator on the marketplace website.
If a customer's income increases throughout the year and the customer does not notify the exchange, the person could end up owing the IRS. For example, if someone who has received tax credits has an income that exceeds $45,960, they could end up owing the IRS a few thousand dollars. Alternatively, if someone earns less than expected, they could get a rebate.
Sara Rothstein, the director of policy and planning at the NY State of Health: The Official Health Plan Marketplace, said people should notify the marketplace about any changes in their income to avoid owing the IRS.
A self-employed court data researcher, Maria Richards said she rarely gets sick enough to go to the doctor. If she does see her doctor, she pays her bill on a sliding scale, based on her income. So she only pays about $40 each time she goes to the doctor.
She doesn't have insurance now, so she is planning on buying some through the marketplace, but she is quite worried about the cost.
Richards went to an information session at St. Barnabas Hospital in the Bronx on Sept. 28, attended by health professionals and community board members. She wanted to know how much health insurance would cost her next year. "What happens if a month passes by and I can't make a premium? Is there a law that protects somebody like me?" she said.
Because the session didn't answer all her questions, Richards is planning to meet with one of the assistants, or "navigators," contracted by the marketplace.
It is free to see a navigator in person. People only need to provide their Social Security number and income, and the navigator will be able to provide confidential and risk-free advise—even to undocumented immigrants with family members who may be eligible for benefits.
The navigators work for community-based groups that received contracts from the state to enroll people in health plans.
People can locate a nearby navigator by calling the exchange or by looking up a list of community organizations with navigators on the exchange website. 
Across New York state, 50 community organizations have been awarded a total of $27 million to enroll people in the exchange's health plans.
On Tuesday, more than 430 navigators will be available in all 62 counties of the state, and many of them are multilingual.
An estimated 2.7 million people under the age of 65 do not have health insurance in New York state. Around 1.1 million of them are expected to use the state's insurance marketplace sometime in the next three years to sign up for a health plan, according to NY State of Health.
The penalty for not getting health insurance will be $95 or 1 percent of income, whichever is higher, for 2014, and will go up to $325 or 2 percent of income in 2015. Parents will also receive fines if dependents are not insured.