DAYTONA BEACH, Fla.—For the third straight session the top of the timesheets at the Tudor United Sports Car Championship Roar Before the Rolex 24 test session was packed with Chevrolet-powered "Corvette" Daytona Prototypes, thought the ESM P2 HPD got within six-tenths of the quickest DP.
Thought the weather was considerably warmer Saturday and fewer cars were visibly struggling for grip, times were a few tenths slower than Friday's.
The #90 Spirit of Daytona Racing Coyote-Chevrolet "Corvette" DP was quickest in the Saturday morning session, as it was in the Friday afternoon session. The SDR car turned a lap of 1:39.196 at 129.199, only .036 quicker than the #01 Ganassi Racing Riley-Ford, using the new turbocharged Ecoboost V6.
The next three cars were "Corvette" DPs: the #10 Taylor Racing Dallara-Chevrolet and the #5 and #9 Action Express Coyote-Chevrolets.
The #1 Extreme Speed Motorsports HPD ARX-03b managed a lap of 1:39.750, .554 seconds off the leader's pace. The top ten prototypes lapped within 1.5 seconds of the SDR car, proving both that everyone was getting the hand of Daytona's banking, and that the DP and P2 balance is getting closer.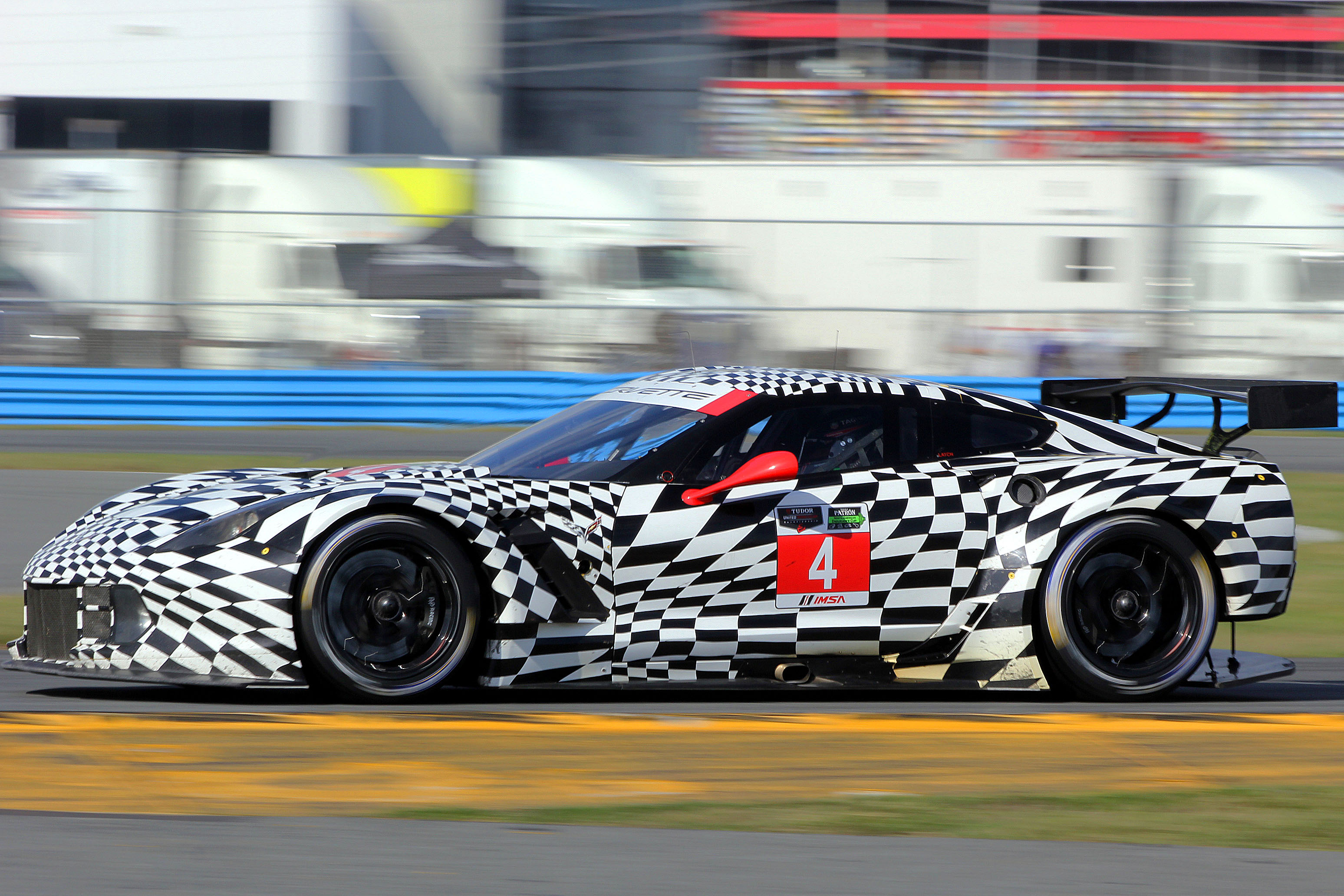 Corvette Back on Top in GTLM
Corvette Racing's new CR.7s have proved to be quick right out of the box. The two new Corvettes ran one-two in Friday morning's session, five-six Friday afternoon, and Saturday morning the #3 car topped the GTLM field with a lap of 1:46.010 at 120.894. The #4 car ran third at 1:46.165, .155 behind its sister car and only .08 behind the second-placed Aston Martin Racing's #97 V8 Vantage, which had been third Saturday afternoon.
The two SRT Vipers followed in fourth and fifth, followed by the two BWW RLL Z4s and the Porsche North America 911 RSR. The top five GTLM entries ran within half a second.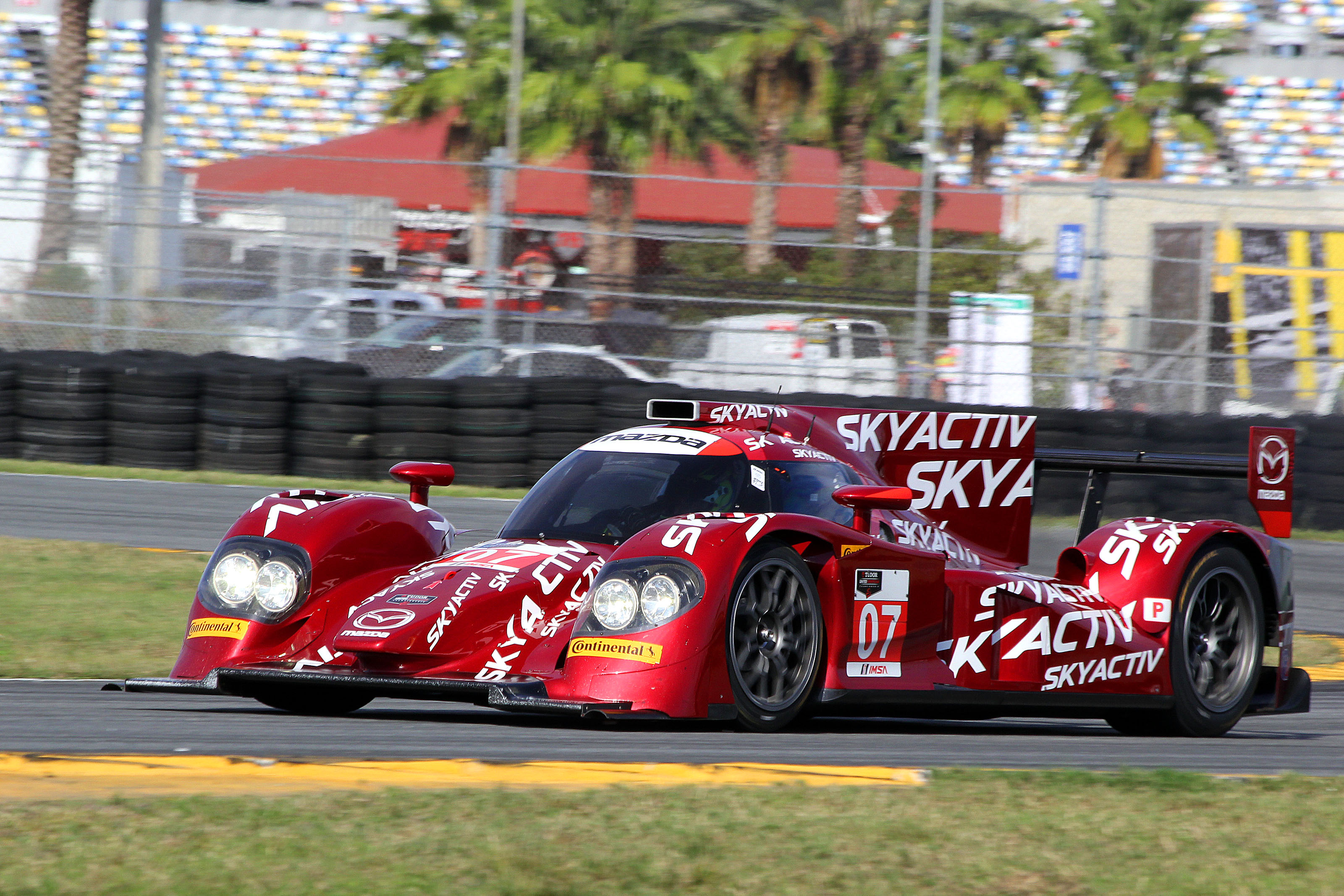 Tough Morning for Mazda
Mazda created a lot of excitement with its brand new Lola-based P2 cars, powered by Mazda's SkyActiv diesel engine, the only diesel engine in the class and in the series. Unfortunately the cars had some troubles Friday morning, with the #07 spinning and the #70 needing a new engine during the lunch break. The #70 came back out for a few laps in the afternoon, then disappeared back into the garage.
Neither car ran Saturday morning; the team was running diagnostic tests, explained factory driver Tristan Nunez.
Tickets for the Roar Before the Rolex 24 (Jan. 3–5, 2014) and the 2014 Rolex 24 at Daytona (Jan. 25–26, 2014) are available online at the Daytona International Speedway website.