Corruption in Chinese Universities: Fraud and Plagiarism
April 8, 2006 12:00 am Last Updated: April 8, 2006 12:00 am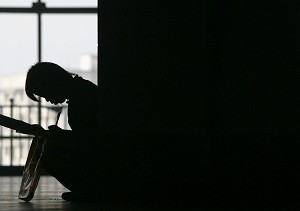 In recent years, academic behavior has become increasingly more disreputable in China. In March, the National Natural Science Foundation of China Supervisory Committee issued its first notice for 2006. Among the 20 illegal cases mentioned in the notice, 18 cases involved fraudulent project applications, and two cases involved plagiarism.
According to the China Youth Daily , 15 of the 20 cases mentioned (75 percent) are from universities. These cases involved project applications to obtain funds from government related departments. Most of the cases involved forging important project team members' technical profiles and putting false professional titles on the application form.
The vice-chairman of China's People Congress, Cheng Siwei, admitted on his trip to Hong Kong that academic corruption in China is definitely a serious problem. Because of current economic reforms, some people in the academic world go all out to pursue short-term interests, including being dishonest to achieve their personal goals.
Several academics from the Chinese Academy of Science also pointed out that being a member of the Chinese science and technology circle does not reduce the desire for fame and wealth, but rather intensifies it. Part of the income of some members comes from scientific research grants; this results in researchers competing for the same funding. Many researchers choose to concentrate on devious means of applying for project funding, rather than doing research.
Dr. Zhu Xiaomin from the Institute of Policy and Management of Chinese Academy of Sciences explained that currently everyone's attitude towards scientific research is geared for quick success and instant benefits. Among the researchers doing foundation research projects, the atmosphere of achieving solid results with hard work has been completely lost. In the superficial environment of pursuing self-interest, few people spend much time doing genuine research. Therefore, it is no surprise that there is so much opportunistic and hypocritical academic behavior, Dr. Zhu said.
"Some young researchers who have just entered the scientific realm become corrupt faster and are often bolder because of the influence of the bad environment. The consequences will be serious in the long-term," Dr. Zhu said.
Chen Jiaer of the Academy of National Natural Science Foundation of China also said, "Nowadays young researchers are usually quite materialistic. They think that they have no social status without an affluent life and good income. Therefore, they try to apply for projects using any means available."
Chen said that young researchers easily acquire society's current attitude of seeking success and quick, immediate benefits. Many young researchers no longer aspire after scientific truth, but after fame and gain, he said.