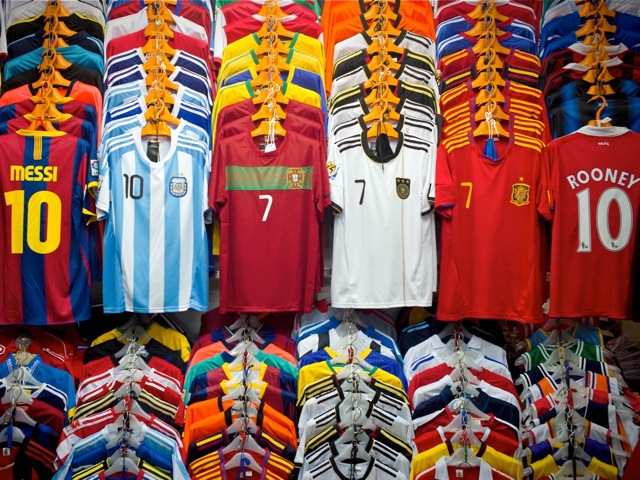 The latest entry in the unsavory parade of fake Chinese products? Uncookable chicken wings. A blogger in Zhejiang in southern China recently described how his mother attempted to cook the batch of wings and found them still pink and raw-looking after an attempted frying. Troublingly, the wings also tasted odd. The blogger posted pictures of the pink, cooked wings and the unused frozen wings.
The post went viral, with experts being quoted in media articles speculating that they were real chicken wings that had been injected with water and a gelatinous substance.
It was the latest but not the strangest story of fake products from China, an industry that persists in the country, analysts say, because of the kickbacks often thrown to officials by corrupt companies, a demoralized population, and attempts by the regime to cover up scandals.
In 2009, reports of fake eggs made from chemicals, gelatin, and paraffin alarmed the country; in 2008, melamine-tainted milk powder sickened and killed children after the Communist Party decided to suppress the story rather than let it overshadow Olympic preparations.
Counterfeit versions of nearly everything can be found in markets in China: bogus luxury goods, electronics, household goods, food and beverages, certificates, official documents, receipts, soccer jerseys and even counterfeit Apple Stores.
Rather than helping combat these crimes, local Communist Party officials have been known to cover for perpetrators.
Chinese state media reported in 2010 that workers in a wine company in Qinhuangdao City, about 170 miles east of Beijing, poured alcohol, artificial flavors and colors into name-brand wine bottles. Surveillance cameras monitored by local quality control authorities recorded the behavior. The company owner and the workers showed no fear of getting in trouble, apparently counting on local, official protection.
In February 2010, Chinese media reported that police detained a Guangzhou Daily reporter when she was seeking interviews in a city in Hebei Province rumored to be the source of fake eggs. Police kept the reporter in their office for about seven hours to "assist the police investigation." The article accused the police of protecting illegal businesses.
Though the regime often declares that it will crack down on fake products, citizens can be skeptical.
Simply keeping businesses going, whether counterfeit or not, also contributes to local GDP—a key metric used to evaluate officials seeking promotions. Local governments are also often fine with counterfeiters that pay their taxes.
"Protectionism has become the protective umbrella for counterfeit products and dishonest business behaviors," an article in the state press said. "Protectionism has to be solved before counterfeiting can be eliminated."
The Epoch Times publishes in 35 countries and in 19 languages. Subscribe to our e-newsletter.