A woman died after an overdose of a common household medicine, known to opioid addicts as "poor man's methadone."
A coroner announced on Jan. 30 that the 23-year-old mother had taken a "high level" of the over-the-counter drug Immodium, reported the Liverpool Echo.
The inquest found that Brooklyn-Marie Barker had died of pneumonia and a bacterial infection following two seizures and a cardiac arrest at her home in Liverpool, England.
Deaths from Immodium overdoses have grown in recent years in the United States and in the UK—although in Barker's case there were a number of other factors related to her death, which was officially recorded as "accidental."
Immodium is known to chemists (pharmacists) by the name loperamide, the ingredient in many over-the-counter anti-diarrhea drugs.
What most people don't realize—except for many drug addicts and doctors—is that loperamide is technically an opiate, and when taken in massive doses is known to opioid addicts as the "poor man's methadone."
Taken in large doses (hundreds of times above the recommended dose) it can also cause death by stopping the heart.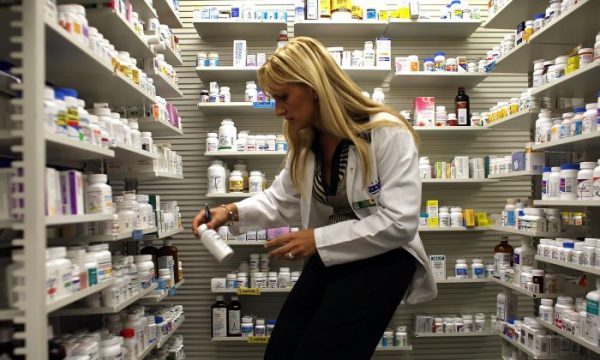 There is no one simple identifiable cause to Barker's death, however.
On Oct. 16, after she had two seizures (non-epileptic) her partner put her in the recovery position and went to sleep, reported the Echo.
But he woke to find Barker "gargling, grey and unconscious" the next morning at their home in Croxteth. Then he realized she was not breathing and phoned for an ambulance. Her heart had stopped.
Although Barker made some recovery at hospital, she  died five days later of pneumonia and a bacterial infection.
Barker's mother alleged that her daughter's boyfriend was supplying and administering her with prescription drugs and heroin, reported the Liverpool Echo.
However, the pathologist, Brian Rodgers said he found no class A drugs (a classification including heroin) in her system.

However, he said "scarring" around her groin area "could have come from drug abuse."
Rodgers told the inquest, "There was a very high level of Loperamide more commonly known as Imodium."
To complicate matters further, he said it could have combined with the anti-epileptic medication she was taking to trigger a cardiac arrest.
But he noted that Immodium is becoming an increasingly misused drug.
Unlike most opiates, loperamide cannot get into the brain to cause the addictive opiate "high," except in massive doses, according to research.
Instead, its action is limited to slowing the bowels, where, like other opiates, it causes constipation—or, in the case of diarrhea, slows gut function to normal levels.
Its growing use among opioid addicts was first picked up and researched in 2012.
U.S. addiction centers, researchers, and drug users have reported an increase in the last several years.
Firstly, they use it to manage the symptoms of withdrawal, which include diarrhea, neatly mimicking the effect of the opioid in the body but without the addictive "high" in the brain.
Secondly, addicts are increasingly using it simply to get high. To do so, however, they are sometimes taking over 100 times the maximum dose, and mixing with other drugs, breaking through the mechanism that normally stops it reaching the brain.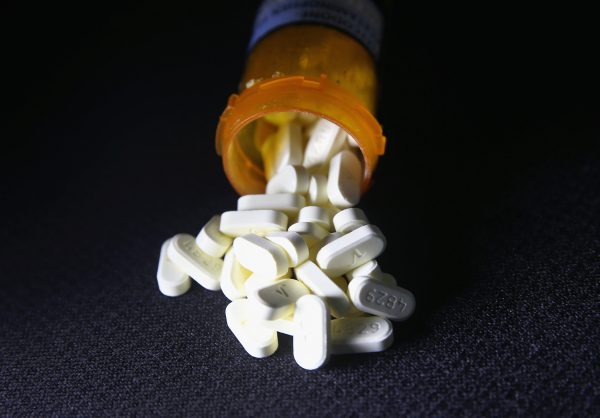 "Drug users, opioid seekers, they are desperate," Nardine Nakhla, a lecturer at the Faculty of Pharmacy at the University of Toronto, told CBC. "They need this medication to help with the withdrawal, or to achieve that euphoric state. So they disregard the warning and still use the drug if it means they get their fix."
Imodium carries a warning, "Taking more than directed can cause serious heart problems or death." The directions state that adults should take no more than 4 (2mg) tablets a day. However, some people are taking hundreds of them a day, according to researchers and former addicts.
"It's been likened to a poor man's methadone," Dr. David Juurlink, a drug safety researcher at Sunnybrook Hospital told CBC. "At high doses, it will cause effects like methadone or oxycontin. The problem is the doses you need to achieve that is really, really dangerous."
In many cases, the cause of death from Immodium is clear: the person's heart simply stops beating.
In Barker's case coroner Andre Rebello said, "If there was nothing else to find [in the toxicology results] I would have thought that she had died due to a seizure."
"That conclusion is not possible to us because of the findings of the toxicology report," he said, according to the Echo.
He recorded Barker's death as an "accidental death."
"This was the most tragic accident," he said.
"Make sure she is remembered for her dignity and humanity," he told her family.
Recommended Video:
Toddler With Rare Heart Condition Gets to Go Home After 402 Days in the Hospital