A British man who was dubbed by the media as a "super spreader" of coronavirus, known officially COVID-19, was discharged from a London hospital after making a full recovery, said the National Health Service in a statement on Wednesday.
Steve Walsh is believed to have infected about a dozen people while traveling, having contracted the virus in Singapore.
"Mr. Walsh's symptoms were mild and he is no longer contagious and poses no risk to the public, he is keen to return to his normal life and spend time with his family out of the media spotlight," Keith Willett, the strategic incident director for the UK health agency, said in a statement on Wednesday. The official said he tested negative twice for COVID-19 in two days.
"I would like to thank the clinical team who treated Mr. Walsh in hospital" along with staff who worked hard "to limit the spread of coronavirus and treat the small numbers who have contracted the illness," he said.
Walsh issued a statement to media outlets on Wednesday that he is "happy to be home and feeling well." In a previous statement earlier this week, he said that his "thoughts are with others who have contracted coronavirus."
"As soon as I knew I had been exposed to a confirmed case of coronavirus I contacted health officials in the UK," he added. "I was advised to attend an isolated room at hospital, despite showing no symptoms, and subsequently self-isolated at home as instructed. When the diagnosis was confirmed I was sent to an isolation unit in hospital, where I remain, and, as a precaution, my family was also asked to isolate themselves."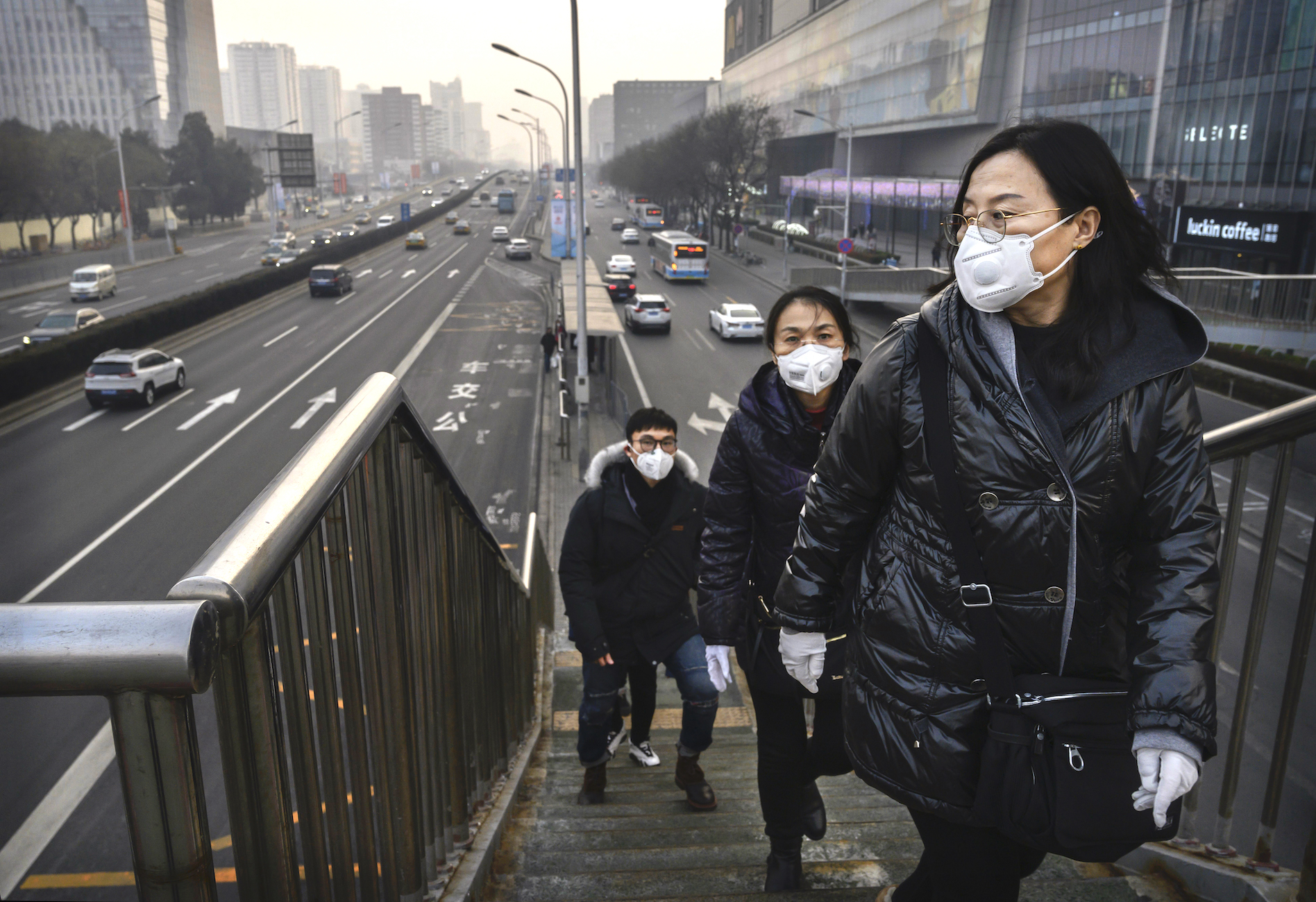 According to the BBC, he works for a company that provides gas equipment and is believed to have caught COVID-19 in Singapore before infecting at least 11 other people at a French ski resort. They include five other UK citizens who stayed with him at the resort.
The virus is believed to have sickened tens of thousands of people in China, and the outbreak is centered in Wuhan, Hubei Province. Chinese officials have implemented lockdowns and transportation bans in dozens of cities.
Dr. Tony Fauci, the director of the U.S. National Institute of Allergy & Infectious Diseases, meanwhile, told reporters on a call that COVID-19 is spreading more rapidly than SARS, which sickened thousands in China in the early 2000s.
"For example, in an entire year there were only 8,000 cases of SARS, which then just dissipated and went away. Right now, in the first 2 months or seven weeks, as it were, we have 45,000 cases. So we have more than five times as many cases in a month and a half with this infection then we had with SARS in an entire year," he told Bloomberg TV on Wednesday morning.