Kuwait, Bahrain, Afghanistan, Oman, and Iraq reported their first coronavirus cases on Monday, all involving people who had been in Iran.
Bahrain confirmed a single case, a citizen who arrived from Iran via Dubai, the health ministry said in a statement carried by the state-run Bahrain News Agency. The patient was identified as a school bus driver and had worked Sunday, dropping off children at two schools.
"All family members and individuals who have been in contact with the patient were contacted and tested to ensure they are free of the virus, as well as being placed under supervision for 14 days at a designated quarantine center for suspected cases," the agency said.
The health agency said that families of the students who took the bus have been tested for COVID-19, according to the agency. Schools and kindergartens will be closed down for two weeks on the island nation.
Afghanistan confirmed its first case of the virus in Herat Province and declared a state of emergency in an area bordering Iran.
"I ask people to try to stay at home and restrict their movements," Health Minister Ferozuddin Feroz told media outlets about the situation in Herat. Three suspected patients returned from Iran to the province, said the country's ministry of health, and the confirmed patient had returned from Qom, which is the home to the majority of Iran's cases.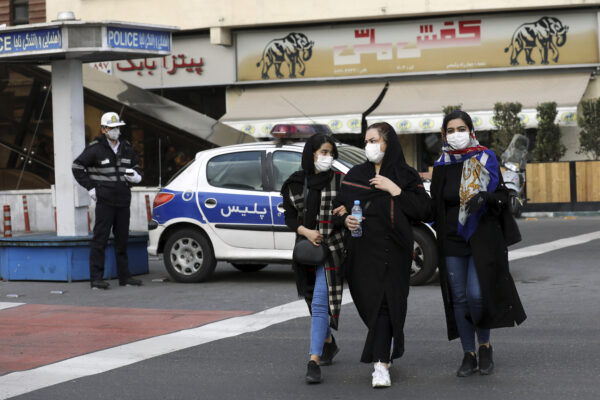 Iraq officials confirmed that its first coronavirus case involved an Iranian theology student who traveled to the city of Najaf. The person entered the country before officials banned non-Iraqis coming from Iran, according to Reuters.
"It has become clear to the ministry that the results of lab tests conducted on a theology student, an Iranian citizen, who had entered the country before … the decision to stop travel have revealed he is ill with the coronavirus," Iraq's health agency said.
Oman reported its first two cases of the virus were people who had visited Iran, reported Al Jazeera, a Qatar-backed TV station. The country's ministry of health said the two patients are being asked to self-quarantine at home and are in stable condition.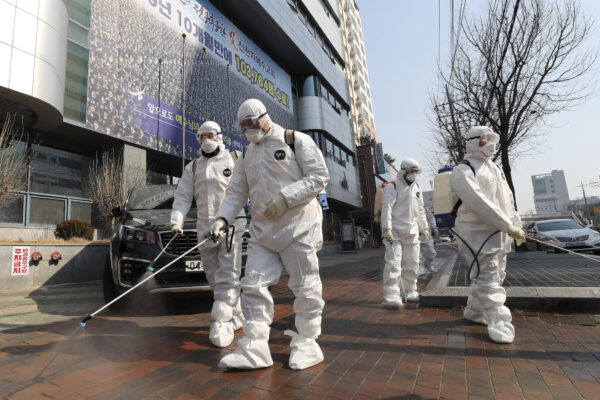 Kuwait's health ministry, meanwhile, confirmed three coronavirus patients—the first in the country—in a statement carried by state media outlet KUNA. The first case is a 53-year-old Kuwaiti citizen, the second is a 61-year-old Saudi national, and the third is a 21-year-old man, according to the health agency, which said that "all three cases are under constant observation by the medical staff." All three of the patients came from the Iranian city of Mashhad.
Iran has confirmed 61 cases and 12 deaths from the virus, which is believed to have originated in the central Chinese city, Wuhan, where officials have implemented lockdown and other severe controls. South Korea also has reported a sharp increase in cases in recent days, announcing on Monday that 833 people have been infected.