Coronavirus patient Carl Goldman, one of the American evacuees who was on the Diamond Princess cruise ship and tested positive, described what the virus is like in an interview from his hospital bed.
Goldman, while speaking from a quarantined area in the University of Nebraska Medical Center in Omaha, told Fox News on Tuesday that he suffers from an underlying health problem and was taken to a special unit.
"I had a precondition called Guillain-Barré syndrome and I think that's why they put me in the biocontainment to make sure that I was stable and that the virus did not go into my lungs and chest, which seems to be the killer in this," Goldman told Fox, adding that the majority of people who contract COVID-19, the disease caused by the virus, have "fairly mild cases, just like I am."
According to the Mayo Clinic, Guillain-Barré syndrome is a rare disorder where the body's immune system attacks the nerves and can lead to partial or full paralysis. The website notes that most people who suffer from the disorder have to be hospitalized to get treatment.
"Other than the spike in fever and that I had a lingering dry cough, I was fine," he said. "It was not like a regular cold so there was no sore throat, no stuffy nose, no sneezing, no body aches with a high temperature and other than that dry cough I would have been fine after about ten hours after my fever broke."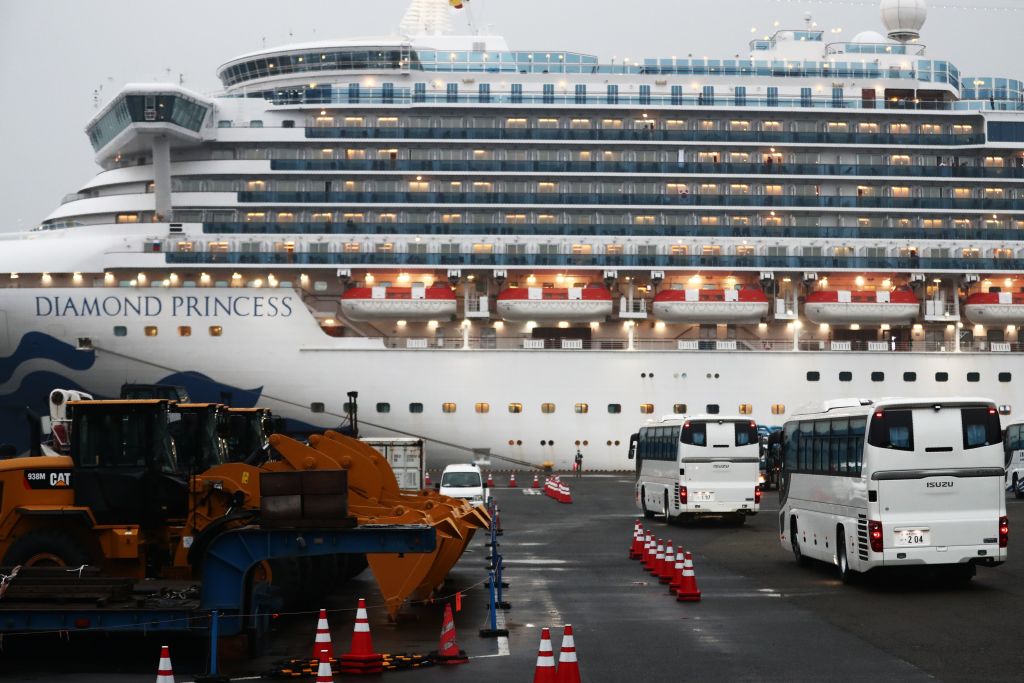 The Diamond Princess was quarantined off the coast of Japan for weeks last month, becoming a potent means to transmit the novel coronavirus, which emerged in mainland China late last year. It ultimately prompted U.S. Department of State to intervene and evacuate hundreds of Americans from the ship.
In the Fox interview, Goldman said he is "feeling great" and would have been back at work if he wasn't contagious. Goldman said he and his wife were evacuated on a cargo plane from Japan.
"When we sat down to take off I dozed off, it was the middle of the night, [I] woke up two hours later with a very heavy fever. It was over 103," he said. "There was a doctor onboard the plane. He put us in a quarantine area and we flew on to Travis Air Force base."
While in the Nebraska medical center, Goldman was placed into a biocontainment unit for ten days.
"Everyone entering the room had hazmat suits on, double pane glass, two TV monitors, two TV cameras watching me at all times and then I would talk back to a central command post via two-way video, nurses came in about every four hours to attend to me, I was hooked up with monitors and luckily after ten days in there, I did get to spend my 67th birthday in there, in quarantine, so that's a unique story," he said.
Symptoms of COVID-19 include a cough, fever, shortness of breath, and other respiratory problems. After emerging in China, it has spread to more than 100 countries around the world.
The United States so far has reported about 761 cases of COVID-19, according to a map from Johns Hopkins.