The outbreak of the COVID-19 coronavirus could force the United Kingdom to implement sweeping restrictions on travel and place cities on lockdown, the country's health secretary suggested in an interview Sunday, in the starkest admission yet on what London might do curb the spread of the virus.
Matt Hancock, the UK health secretary, said that officials wouldn't take anything "off the table at this stage" when he was asked about whether the country would consider a Wuhan, China-style, quarantine of large cities.
"There's clearly a huge economic and social downside to that but we don't take anything off the table at this stage because you've got to make sure that you have all of the tools available if that is what's necessary," he told the BBC on Sunday.
The health secretary noted, "I want to minimize the social and economic disruption, and at this stage we still have the hope–although the numbers elsewhere are rising fast–we still have the hope that we might be able to avoid this outcome." Hancock added, "Under the worst-case scenario we would have to take some quite significant actions that would have social and economic disruption."
Hancock said that the UK government is now considering banning public gatherings, soccer matches, closing schools, and telling people to avoid using public transportation.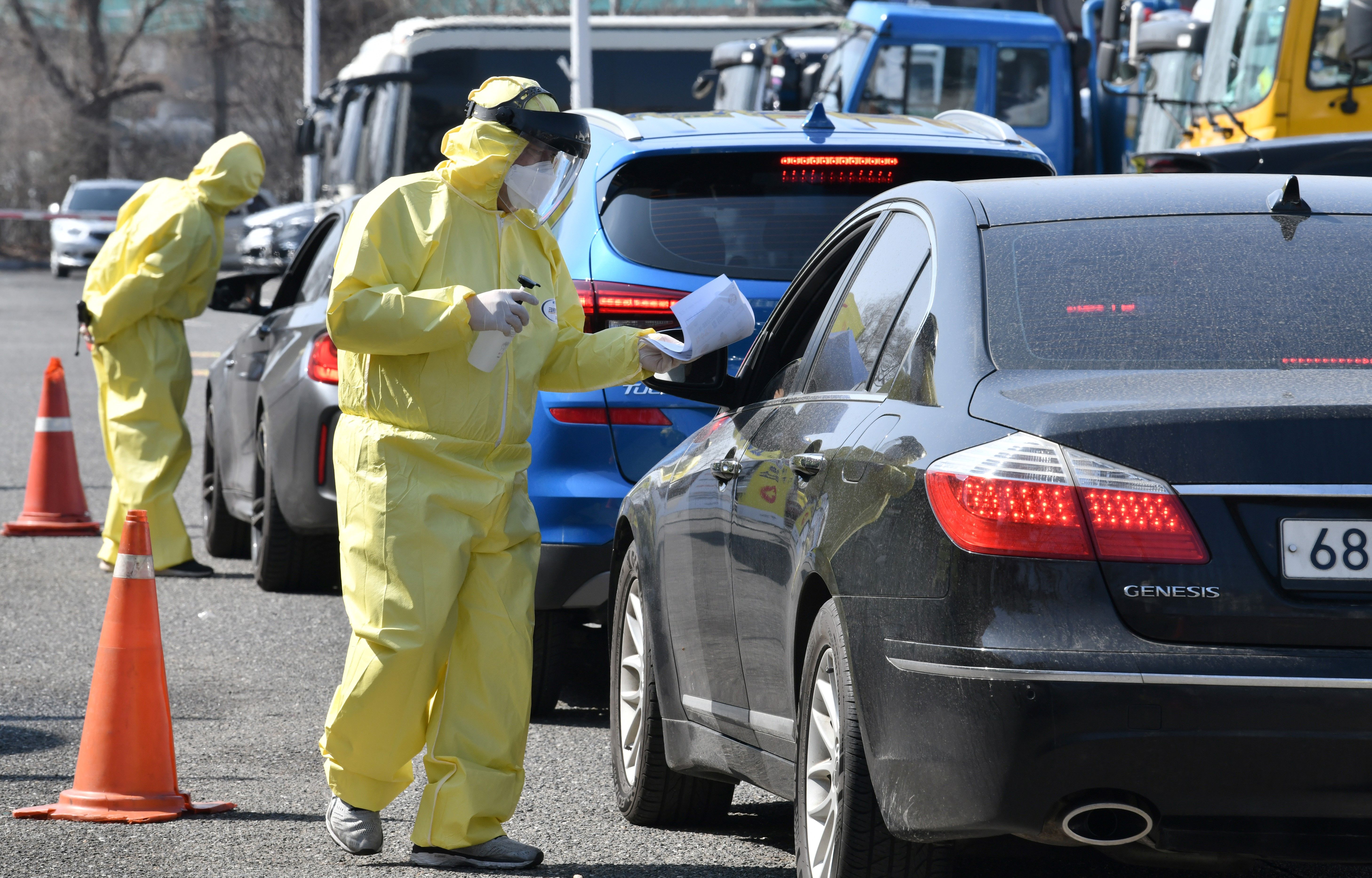 The virus is believed to have originated in Wuhan, located in Hubei Province, late last year, prompting the Chinese regime to implement severe controls on the area. In recent weeks, disturbing photos and videos have emerged out of the Wuhan and Hubei Province, apparently showing armed police and security forces combing the streets for people, police confiscating photos, dead bodies in the streets, and apparent abductions by Chinese regime authorities.
So far, in the UK, 35 cases of COVID-19 have been confirmed after 12 cases were confirmed on Sunday, Chief Medical Officer for England  Chris Whitty announced.
"As of 9am this morning 12 further patients in England have tested positive for COVID-19. Three patients were close contacts of a known case, transmitted in the UK, identified as part of contact tracing," he said in a statement. "One patient, resident in Essex, had no relevant travel and it is not yet clear whether they contracted it directly or indirectly from an individual who had recently returned from abroad; investigations are ongoing. Of the remaining eight cases, six had recently traveled from Italy and two from Iran."
The patients who have traveled from Italy and Iran are from Greater Manchester, West Yorkshire, London, Hertfordshire, and Gloucestershire, Whitty said, adding that an investigation is underway.
Hancock also echoed similar statements made by other health agencies around the world that citizens can do their part by simply washing their hands more often.
"Every single person has a role to play in helping to manage the spread of the virus, whether that's washing your hands more often, catching your sneezes, and following clinical advice," he said.