Countries around the world are taking measures to try to stem the spread of the new coronavirus disease, COVID-19, as the death toll continues to rise.
This page has updates from Feb. 24. For updates from Feb. 25, click here.
US Raises Travel Warnings for South Korea, Italy, Iran
Americans have been advised by the CDC to avoid all non-essential travel to South Korea as it raised a 'Level 3' travel advisory for the country as it faces what appears to be a growing local outbreak of COVID-19.
The outbreak is proving deadly in the Asian country, with authorities reporting eight deaths.
The CDC also raised 'Level 2' warnings for the local outbreaks seen in Italy and Iran.
According to the CDC, both of those countries are witnessing "sustained community spread of respiratory illness (COVID-19) caused by the novel coronavirus."
Travelers are asked to "pracice enhanced precautions" in these countries, while older people and those with health problems are encouraged to postpone nonessential travel.
Precautions including avoiding contact with sick people and regularly washing the hands with soap and water for at least 20 seconds. Alcohol-based hand sanitizer with 60–95 percent alcohol are also recommended.
White House Unveils $2.5 Billion Emergency Coronavirus Plan
The White House on Monday sent lawmakers an urgent $2.5 billion plan to address the deadly coronavirus outbreak, whose rapid spread and threat to the global economy rocked financial markets.
The White House budget office said the funds are for vaccines, treatment, and protective equipment. The request was immediately slammed by Democrats as market jitters led to a 1,000-plus point drop in the Dow Jones Industrial Average.
The Department of Health and Human Services had already tapped into an emergency infectious disease rapid response fund and was seeking to transfer more than $130 million from other HHS accounts to combat the virus but is pressing for more.
"Today, the Administration is transmitting to Congress a $2.5 billion supplemental funding plan to accelerate vaccine development, support preparedness and response activities and to procure much needed equipment and supplies," said White House budget office spokeswoman Rachel Semmel. "We are also freeing up existing resources and allowing for greater flexibilities for response activities."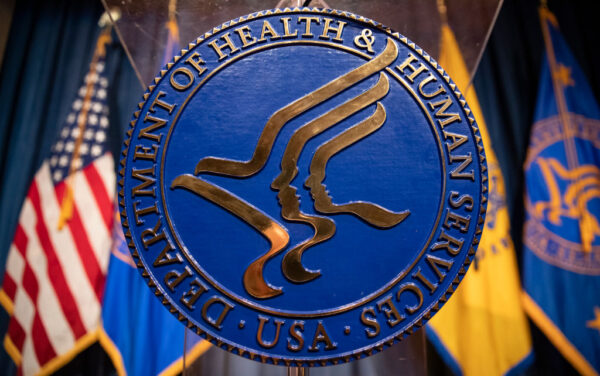 Dow Jones Plunges More Than 1,000 Points
The Dow Jones Industrial Average plunged more than 1,000 points on Monday as the number of coronavirus cases outside of China surged, sparking fears of a protracted economic slowdown.
The Dow closed 1,031.61 points lower, or 3.56 percent, at 27,960.80, while the S&P 500 dropped 3.35 percent to 3,225.89. The Nasdaq Composite closed 3.71 percent lower to 9,221.28. Monday's decline marked the third-biggest daily drop for the Dow Jones.
Billionaire investor Warren Buffett warned "a very significant percentage of our businesses one way are affected." But he reiterated that investors should be more focused on the long-term.
WHO Health Expert Says Only One Drug Showing Potential So Far
A World Health Organization (WHO) expert said on Monday that only one drug has shown potential in treating symptoms of the new coronavirus.
"There is only one drug right now that we think may have real efficacy and that's remdesivir," Dr. Bruce Aylward, an expert from Canada who is leading a team in China trying to find questions to lingering mysteries surrounding the new virus, told reporters in Beijing. Remdesivir is developed by U.S.-based Gilead Sciences.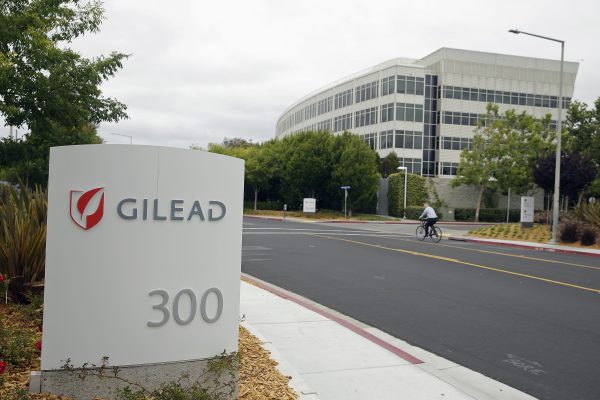 Wuhan Loosens Lockdown, Then Reverses It 4 Hours Later
Officials in the coronavirus epicenter of Wuhan city on Jan. 24 announced an easing of the central Chinese city's lockdown measures—only to withdraw the statement less than four hours later.
Guards Told to Stay Silent About Outbreaks in China's Prisons
Internal Chinese government documents obtained by The Epoch Times reveal that local authorities in a city in Shandong province have been implementing strict measures to pressure prison staff not to sound an alarm about conditions in the local detention facilities.
Reports from an increasing number of prisons across China are emerging about COVID-19 infections among inmates and prison staff.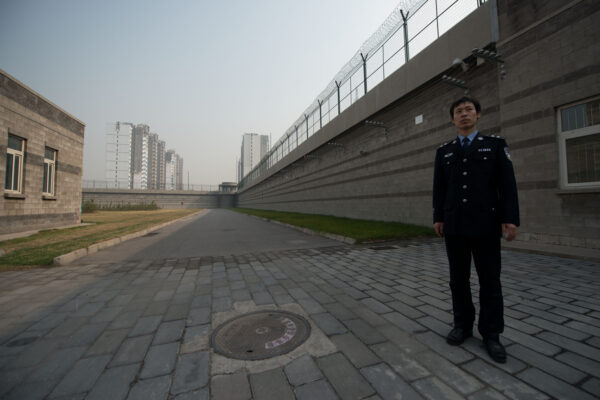 CDC Confirms 53 Cases in the US
The U.S. Centers for Disease Control and Prevention (CDC) confirmed 53 cases of the new coronavirus, which causes the disease COVID-19, with the bulk of infections originating from the quarantined Japanese cruise ship.
Thirty-six of those people were on board the Diamond Princess cruise ship that was held in medical isolation for two weeks off the coast of Japan, and three cases were confirmed among people who were evacuated from China. Fourteen U.S. cases were also confirmed, according to the latest count.
The CDC has said it expects additional cases to be confirmed among those evacuated from the Diamond Princess.
Of the 14 other cases, eight have been reported in California, one in Massachusetts, one in Washington state, two in Illinois, one in Wisconsin, and one in Arizona. The CDC confirmed that two instances of person-to-person transmission occurred in California and Illinois.
WHO Declines to Declare Spread of Coronavirus a Pandemic
The spread of the new coronavirus hasn't met the level of a pandemic, the World Health Organization (WHO) said on Monday even as the number of cases and deaths continued rising sharply in Iran, South Korea, and Italy.
The "sudden increase" in cases in those three countries are "deeply concerning," WHO director-general Tedros Adhanom Ghebreyesus told reporters in Geneva, but said that experts at the agency have decided against describing the situation as a "pandemic."
3 More Doctors Die in China
At least three more doctors in China have succumbed to the novel coronavirus, on the heels of the death of Peng Yinhua, a 29-year-old doctor in Wuhan, who died on Feb. 20 leaving behind his wife who is six months pregnant.
The doctors are 42-year-old Huang Wenjun who died in Xiaogan, Hubei province; 29-year-old  Xia Sisi who died in Wuhan, Hubei province; and 55-year-old Du Xiansheng who died on China's island province of Hainan.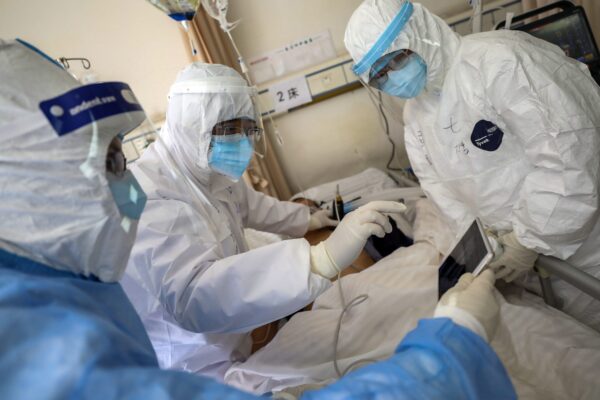 5 Countries in the Middle East Report First Cases
Kuwait, Bahrain, Afghanistan, Oman, and Iraq reported their first coronavirus cases on Monday.
They all involved people who had been in Iran, where the number of cases have been rising along with deaths from the new disease.
Iran has confirmed 61 cases and 12 deaths from the virus, which is believed to have originated in the central Chinese city, Wuhan.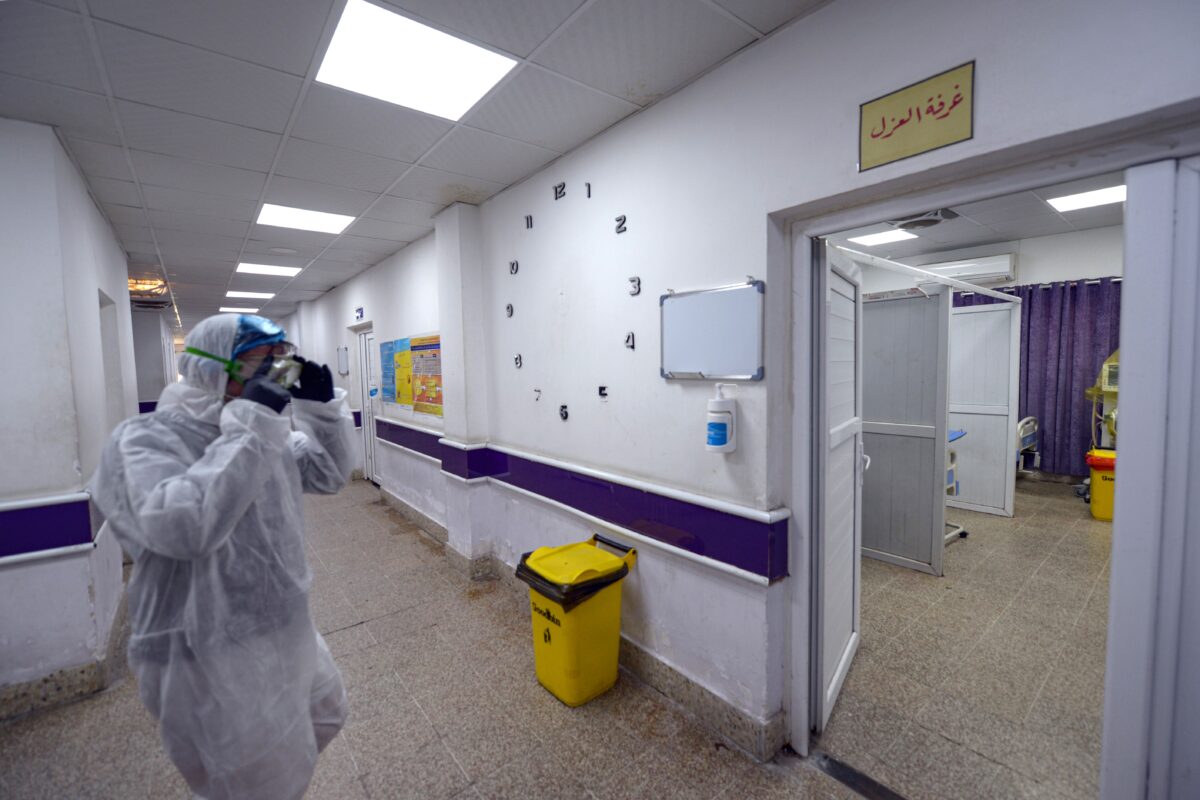 Sixth Patient Dies in Italy
The sixth person to test positive for the new coronavirus died in Italy, state broadcaster RAI reported.
The 80-year-old man lived in Milan, state broadcaster RAI reported.
Authorities confirmed other deaths on Monday, including an 88-year-old man and an 84-year-old man.
All six patients who died were older than 75.
There are now 220 confirmed cases in Italy.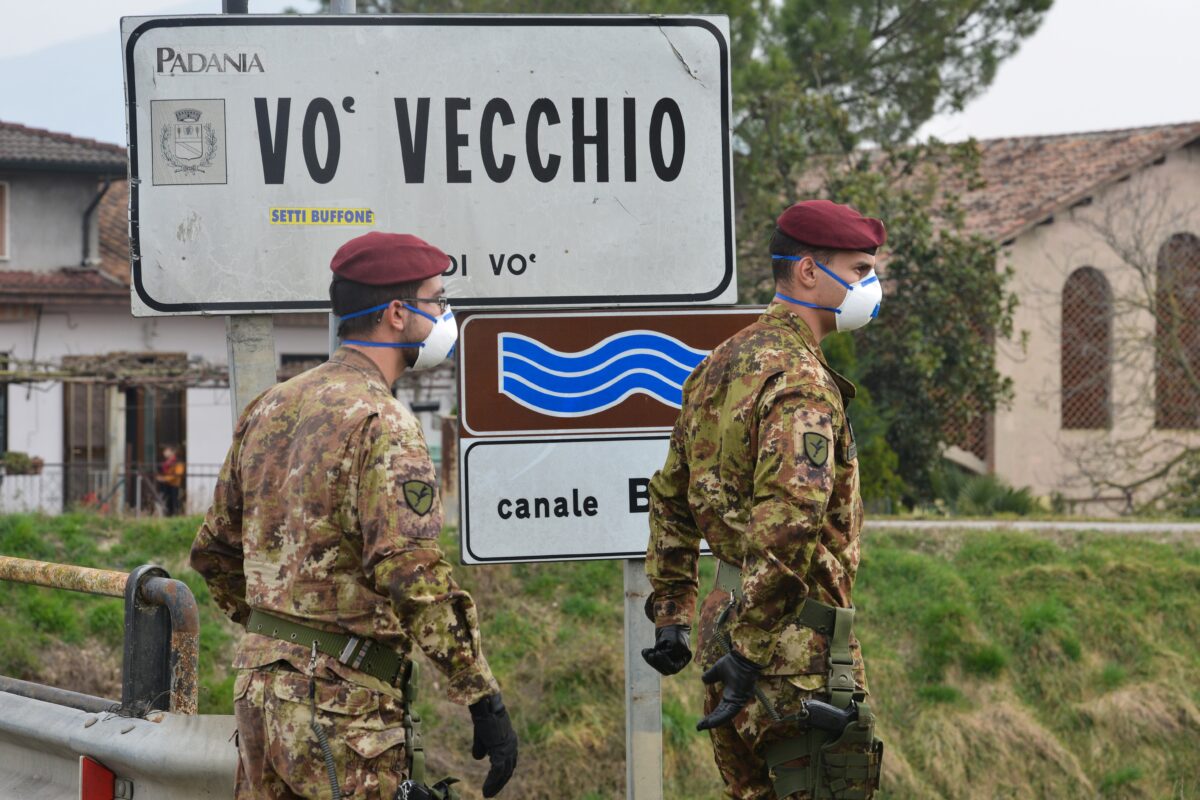 Italy Tries to Contain Virus
Police manned checkpoints around quarantined towns in Italy's north on Monday and residents stocked up on food as the country became the focal point of the outbreak in Europe and fears of its cross-border spread.
Croatia, Hungary and Ireland advised against travel to the affected areas, and Italians traveling abroad began to feel the effects of a crackdown: A bus from Milan was barricaded by police in the French city of Lyon for health checks and Alitalia passengers arriving in Mauritius were threatened with quarantine.
Civil protection officials said at least 222 people had tested positive for the virus in Italy and that six people had died; all six fatalities were elderly people in the two main clusters in Lombardy and Veneto. It was the highest number of cases outside Asia, and underscored the limits of Italy's prevention protocols, the most stringent in Europe.
Officials still hadn't pinpointed the origin of Italy's outbreak or whether the two clusters were related. With the numbers rising, authorities were struggling to contain the number of cases, which by Monday had spread to a half-dozen regions and prompted Austria to temporarily halt rail traffic across its border with Italy.
"These rapid developments over the weekend have shown how quickly this situation can change," EU Health Commissioner Stella Kyriakides said in Brussels. "We need to take this situation of course very seriously, but we must not give in to panic, and, even more importantly, to disinformation."
For Italians barricaded in the dozen small towns around the two main clusters of the outbreak, the outlook for the next two weeks appeared bleak, with the only order of business getting enough food in the house, keeping distance from one another and getting tested.
"This wasn't a very exciting place to begin with," said Andrea Casalis, a 27-year-old from Vo'Euganeo, a town of 3,500 people at the epicenter of the Veneto cluster. "Since we can't go to the bar, there's no much left to do."
Casalis had been due to start a new job in the food sector a few miles out of town, but that is now on hold — evidence of the cascading economic effect the outbreak is beginning to wreak on the northern powerhouse of Italy's economy.
"I try to stay optimistic, but the perception of what's going on changes subjectively," he said.
While Italian authorities canceled soccer matches, Masses and closed schools, museums, theaters and even Venice's famed Carnival, they also sought to calm fears by noting the virus' low mortality rate. The six people who died with coronavirus were all elderly and several had other serious ailments.
Speaking on state-run RAI news, virologist Ilaria Capua of the University of Florida noted that Italy's high number of cases were due to the fact that Italy was "actively seeking them out." More than 3,000 people have been tested for the virus, most of whom had direct contact with those infected.
"It is likely that the more we look, the more we will find," Capua said. But she stressed that the majority of cases likely wouldn't even require a doctor's visit and that Italy's numbers are "very analogous to what we will see in many other European countries."
South Korea Cases Rise to 830
South Korea reported 231 new cases of the Novel Coronavirus (COVID-19), including a U.S. Force Korea (USFK) dependent.
The Korea Centers for Disease Control and Prevention (KCDC) announced 70 new cases and one additional death late Monday afternoon. Earlier in the morning, the country reported its seventh death and a rise of 161 new cases from the previous day.
Now, South Korea has at least 833 known cases of coronavirus with eight fatalities.
U.S. Force Korea announced on Monday that it had been informed by the KCDC that a 61-year-old woman, a USFK dependent living in Daegu, had tested positive for the virus.
It marks the first time that a USFK individual has been infected with the virus since South Korea reported its first confirmed case on Jan. 20.
Iran Rejects Reported Qom Death Toll of 50
A staggering 50 people have died in the Iranian city of Qom from the new coronavirus this month, a lawmaker was quoted as saying on Monday, even as the Health Ministry insisted only 12 deaths have been recorded nationwide.
The new death toll reported by the Qom representative, Ahmad Amirabadi Farahani, is significantly higher than the 47 total cases of infections state TV had reported just hours earlier. Iran's health ministry now says total infections have risen to 61, but a spokesman said deaths remained at 12.
Still, questions of transparency are being raised as the number of deaths compared to the number of confirmed infections from the virus is higher in Iran than in any other country, including China and South Korea, where the outbreak is far more widespread.
There are concerns that clusters of the new coronavirus in Iran, as well as in Italy and South Korea, could signal a serious new stage in its global spread.
Farahani, the lawmaker, said the 50 deaths in Qom date as far back as Feb. 13. Iran first officially reported cases of the virus and its first deaths on Feb. 19.
Farahani did not provide evidence to support his claims but said more than 250 people are quarantined in Qom, which is known for its Shiite seminaries that attract students from across Iran and other countries. Schools there have been shuttered.
"I think the performance of the administration in controlling the virus has not been successful," Farahani said, referring to the government of President Hassan Rouhani. He spoke following a session in parliament in Tehran. His comments were published first by the semi-official ILNA and later by other news agencies in Iran.
Health Ministry spokesman Iraj Harirchi insisted Monday the death toll from the virus remains at 12. He did, however, raise the number of confirmed cases of infections to 61, and added that some 900 other suspected cases are being tested.
"No one is qualified to discuss this sort of news at all," Harirchi said, adding that lawmakers have no access to coronavirus statics and could be mixing figures on deaths related to other diseases like the flu with the new virus.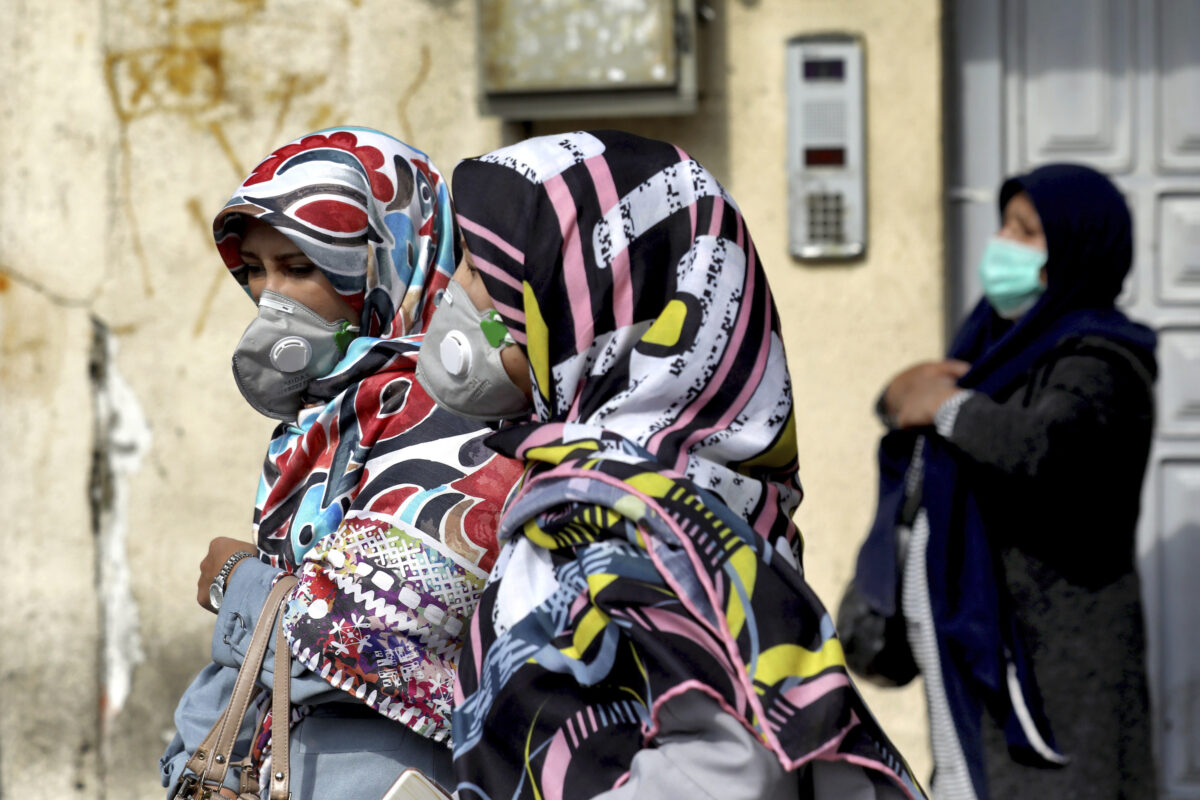 COVID-19 Cases Reported in Bahrain, Kuwait, Iraq, and Afghanistan
The first cases of the new disease have been reported in four Middle Eastern countries.
A Bahraini citizen displayed symptoms after arriving on a flight from Iran. They were transferred to Ebrahim Khalil Kanoo Medical Center for testing where it was confirmed they had contracted coronavirus, the country's health ministry said in a statement.
Kuwait's Ministry of Health reported three cases who were among 750 people evacuated from the northeastern Iranian city of Mashhad on Saturday. One is a Saudi national, state news agency KUNA reported.
Ferozuddin Feroz, Afghanistan's minister of public health, told a press conference in Kabul that a patient was located in the western province of Herat, bordering Iran, where there is believed to be a local outbreak of the virus. A state of emergency has been announced for the province, while the border remains closed with Iran.
Iraq also announced its first case, an Iranian theology student in the holy city of Najaf, who had entered the country before the government banned the entry of non-Iraqis coming from Iran.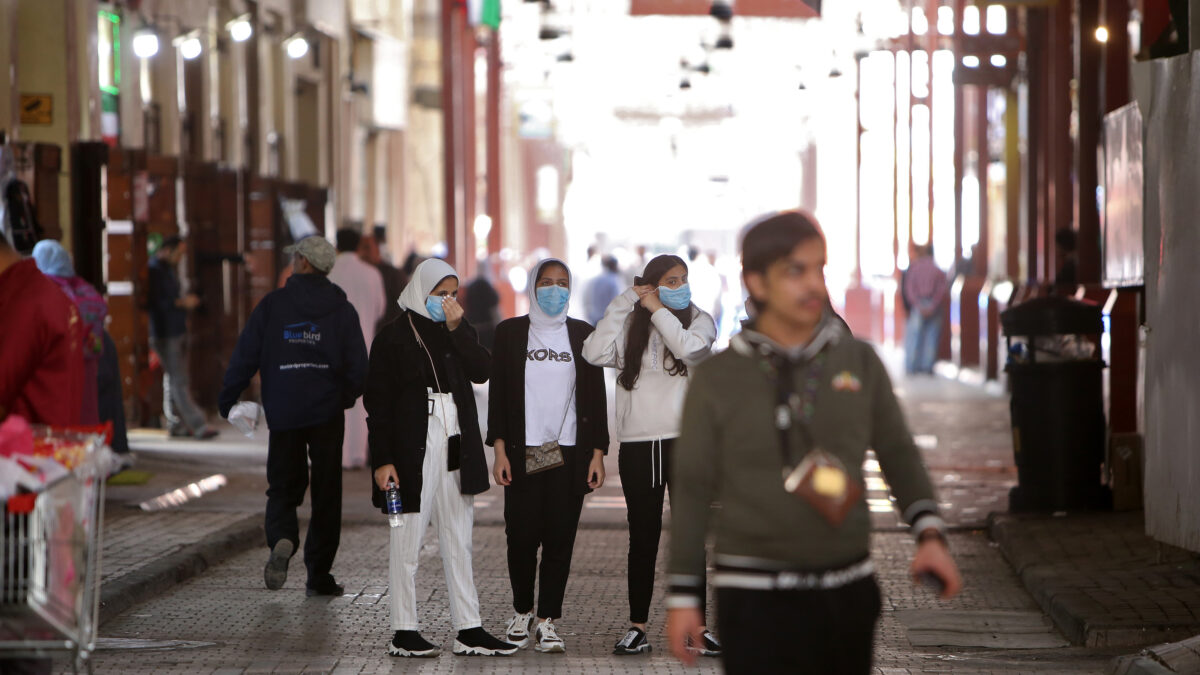 Singapore Issues Travel Advisory for South Korea
Singapore on Sunday advised its citizens not to travel to the South Korean regions of Daegu and Cheongdo where outbreaks of COVID-19 been reported.
The country's Ministry of Health also reminded the public "to continue to exercise caution when traveling to the rest of the Republic of Korea."
Australia Updates Travel Warnings for South Korea and Japan
Australia has updated its official travel advice for Japan and South Korea due to concerns about the spread of coronavirus.
Travelers are being told to "exercise a high degree of caution" in both countries.
"Monitor your health closely and follow the advice of local authorities," the Department of Foreign Affairs said.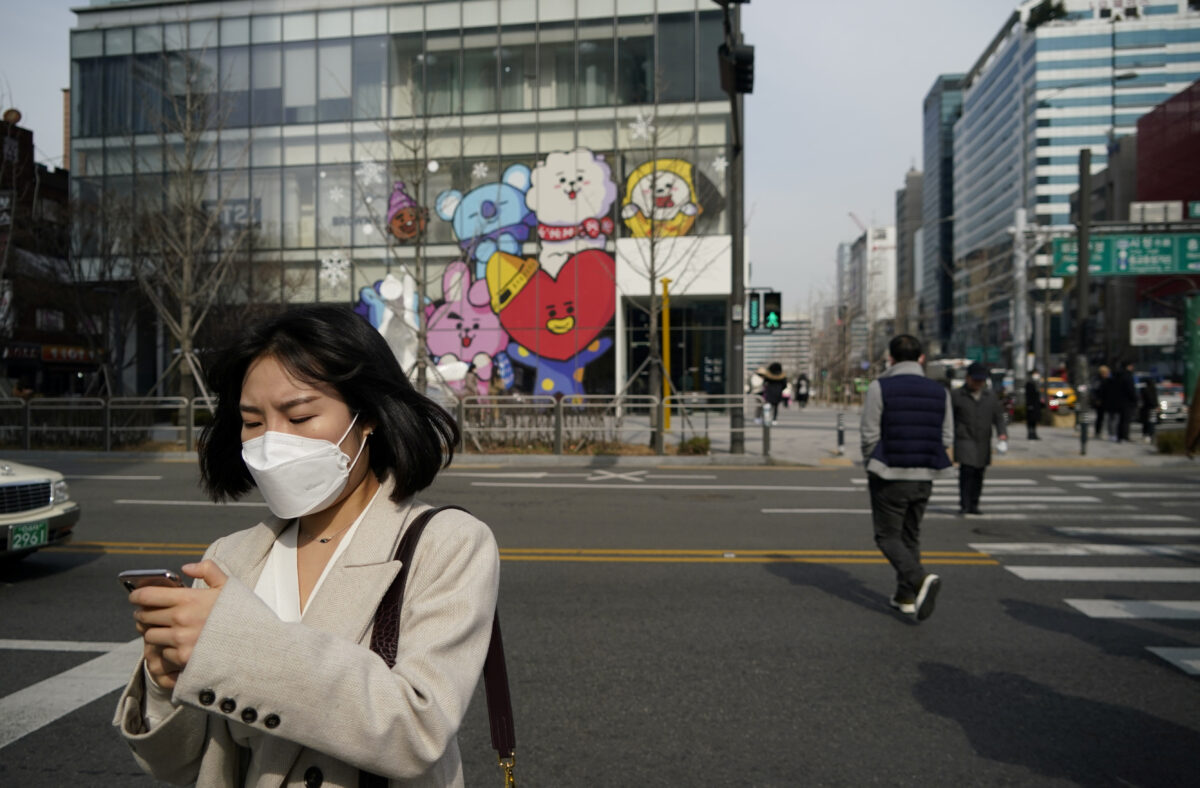 Taiwan Reports 2 More Cases of Deadly Virus
Authorities in Taiwan confirmed two new cases of COVID-19 Sunday morning, bringing the island's total to at least 28 cases.
According to Taiwan's Central Epidemic Command Center, the two cases are a father and son, with the father in his 80s and son in his 50s.
Melanie Sun, Zachary Stieber, Frank Fang, Jack Phillips, Reuters, and The Associated Press contributed to this article.
For updates from Feb. 23, click here.