Countries around the world are taking measures to try to stem the spread of the new coronavirus disease, dubbed COVID-19, as the death toll continues to rise.
This page has updates from Feb. 22. For updates from Feb. 23, click here.
Stocks Dip As Coronavirus Fear Triggers Safe-Haven Buying
Stocks and risk assets ended the week battered. At the same time, safe harbors like bonds and gold regained their luster as markets digested a spike in new coronavirus cases and data showing a stall in U.S. business activity.
Major Wall Street indices saw selloffs Friday, with the Nasdaq posting its worst daily percentage decline in about three weeks.
Gold, meanwhile, hit a fresh seven-year high, and the yield on the 30-year U.S. Treasury bond slid to an all-time low. Bond yields move inversely to prices, so falling yields are a sign of greater investor interest.
Italian Towns on Lockdown After 2 Virus Deaths, Clusters
A dozen northern Italian towns were on effective lockdown Saturday after the new virus linked to China claimed two lives in Italy and sickened an increasing number of people who had no direct links to the origin of the virus.
The secondary contagions prompted local authorities in towns in Lombardy and Veneto to order schools, businesses and restaurants closed, and to cancel sporting events and Masses. The mayor of Milan, the business capital of Italy, shuttered public offices.
Hundreds of people who came into contact with the more than 40 people confirmed infected in Italy were in isolation pending test results, and civil protection crews set up a tent camp outside a closed hospital in Veneto to screen medical staff for the virus.
2 More Australians from Diamond Princess Have Virus
Another two people evacuated to Darwin from the Diamond Princess cruise ship have tested positive for coronavirus, authorities have confirmed on Saturday. This brings the total of Australians with the virus who left the ship on Thursday up to six.
The figure is expected to rise with another three patients to be screened on Saturday.
The two latest people, who tested positive on Saturday, are from Victoria. They will be repatriated to their home state's health system.
Australia Lifts Travel Ban for Some Chinese Students
Australia is relaxing its travel ban from China by potentially allowing students in years 11 and 12 to enter, except those from Hubei province where the new coronavirus is believed to have originated.
Health Minister Greg Hunt said that the COVID-19 disease has been contained in Australia and that the Australian Border Force will continue to provide case-by-case exemptions regarding the travel ban.
"In particular, that should include consideration of year 11 and 12 secondary school students from mainland China, excluding Hubei," Hunt told reporters in Melbourne on Saturday.
Japan Has 4 More Cases, School to Close For 2 Days
Japanese officials confirmed four new coronavirus infections on Saturday.
One of the new cases is a woman in her 60s who is a junior high school teacher in Chiba prefecture, east of Tokyo, a prefectural government official said according to Reuters. The woman first showed symptoms on Feb. 12 and was hospitalized on Feb. 19.
She went to work while she had symptoms, so the local government will close her school for two days from Feb. 25.
The second case was a woman in her 30s, also in Chiba prefecture, who has been hospitalized but is not showing any symptoms, the prefectural government official said.
There is no relationship between the two women and it is uncertain how either of them got the virus, the official said.
Taiwan Raises Its Travel Advisories for Japan, South Korea
Taiwan has raised its travel advisories for Japan and South Korea to level 2 alerts as the number of COVID-19 cases in both countries dramatically increased.
Japan now has 105 people diagnosed with COVID-19 on land—not including the hundreds of cases recorded on the Diamond Princess cruise ship that was docked in Yokohama. Meanwhile, South Korea witnessed a surge of 229 new cases, more than doubling the total tally of 204 the day prior.
Taiwan has a three-level travel advisory system, consisting of "watch," "alert," and "warning." Its Central Epidemic Command Center said that people traveling to Japan or South Korea should take preventative actions, reported Taiwan News. In particular, if they find themselves with symptoms suggestive of the new coronavirus, they should inform health officials at the airport.
As of Saturday afternoon, Taiwan has 26 confirmed cases, including one death.
229 New Cases in a Day, a Record for South Korea
South Korea on Saturday reported another rise in coronavirus cases, this time logging 87 new cases as of 4 p.m. local time, bringing the country's total number of confirmed cases to 433.
Of the 87 new cases, 69 are linked to a church in Daegu and a hospital in nearby Cheongdo county.
In total, the country logged 229 new cases in one day, with 200 among them linked to the church and hospital. The jump in cases marks a more than eight-fold jump in the number of confirmed cases from four days prior, Feb. 19, when South Korea's total stood at 51.
South Korea Reports 142 More Cases
South Korea on Saturday reported a spike in confirmed coronavirus infections, a rise of 142 from the previous day's total of 204, taking the country's total tally to 346.
The majority of the new 142 cases—92—are related to the Daenam Hospital in Cheongdo, which caused the cases related to the hospital to jump from 16 to 108 overnight.
Of the batch of new cases, 131 are from the southeast city of Daegu and nearby regions.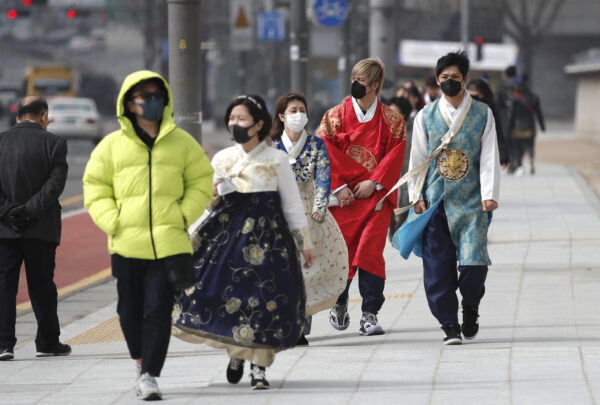 She Is Still Sick, but Doctors Don't Want Her to Stay
She was still on oxygen support when the doctor told her she was ready to go home.
She couldn't stop coughing. Too much fluid was filling up her lungs because of the viral infection, causing chest pains and making it hard for her to breathe.
"Her limbs were so weak that she would fall when going to the restroom. She couldn't walk out of her room," her daughter, Zhang, wrote in a social media post pleading for public attention.
Despite that, her nucleic test results came out negative, and to the hospital, that was enough reason to get her out. On Feb. 16, they stopped giving her any treatments, apart from some cough medicine, according to Zhang. Four days later, they dispatched a car, and she was on her way.
Two-Thirds of Virus Carriers From China Not Detected by Countries, New Study Estimates
A new study estimates that two-thirds of coronavirus cases exported from mainland China remain undetected worldwide.
In less than two months, the virus has spread to 29 regions and countries outside of mainland China, with a total of more than 1,000 confirmed cases.
However, a Feb. 21 study (pdf) by researchers at the Imperial College London, which collaborates with the World Health Organization (WHO) in infectious disease modeling, analyzed flight data from the virus epicenter Wuhan City, Hubei province, and found that "some countries have detected significantly fewer than would have been expected based on the volume of flight passengers arriving from Wuhan."
Young Infected Woman Forced to Make 'Confession' After Exposing Hospital's Negligence
A female college student in Tianmen, Hubei Province became an internet celebrity for exposing the lack of care she received at a hospital while being treated for the coronavirus. However, her social media posts were later removed by authorities, and netizens believe that she was coerced into making a "confession" video in which she told her followers not to "spread false rumors" and to respect the country and its communist leaders. The video angered many social media users.
Hubei, the epicenter of the coronavirus outbreak, has the most number of infections and deaths in China and remains under lockdown.
Chinese netizen "Bomaner" was infected with the coronavirus on Jan. 24. She revealed in her blog post that she was diagnosed after being hospitalized with a fever.
First Italian Dies of Coronavirus
An elderly man in the northern city of Padua has died after being infected with the coronavirus, becoming the first Italian victim of the disease, Health Minister Roberto Speranza said on Friday.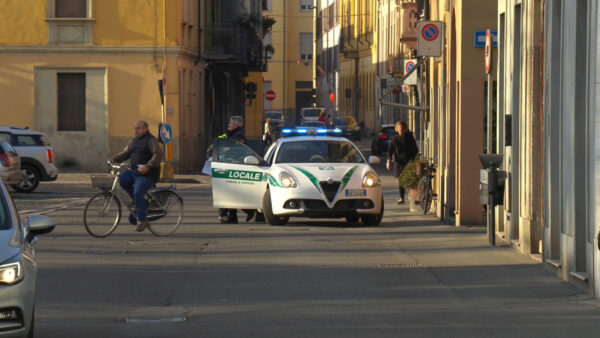 Health authorities announced earlier in the day 15 cases of the virus in the wealthy northern region of Lombardy and two in neighboring Veneto where Padua is located—the first known cases of local transmission in the country.
None of those infected were believed to have traveled to China, the epicenter of the new illness, and local authorities in Italy scrambled to contain the outbreak.
Local media said the dead man was a 78-year-old from the small town of Vo' Euganeo who was hospitalized two weeks ago.
"Strict measures to create a health cordon around Vo' Euganeo [have been put in place]," regional governor Luca Zaia wrote on Facebook.
Mimi Nguyen Ly, Cathy He, Eva Fu, Zoe Hu, AAP, the Associated Press, and Reuters contributed to this article.
For updates from Feb. 21, click here.