Countries around the world are taking measures to stem the spread of the new coronavirus that causes COVID-19, as the death toll continues to rise.
This page has updates from Feb. 14. For updates from Feb. 15, click here.
Egypt Confirms First Confirmed Case in Africa
Egypt has confirmed its first case of COVID-19, which also marks the first case in Africa.
The patient is under isolation in hospital, and is not an Egyptian national, according to local media, citing a statement released by Egypt's Ministry of Health earlier Friday. One news outlet reported that the person is a Chinese national.
The person has yet to show any symptoms of being ill, the ministry also said, adding that they were identified based on travel patterns, thanks to the ministry's contingency and prevention plan, which involves electronically registering and monitoring people coming from coronavirus-affected countries.
The ministry said it informed the World Health Organization about the case. WHO Egypt confirmed the news on Twitter.
Egypt suspended all flights on its national carrier to China earlier this month. The suspension is expected to last until at least the end of this month. AFP reported that 301 Egyptians were earlier evacuated from Wuhan— the epicenter of the virus—and have remained in quarantine for 14 days.
In other parts of Africa, suspected patients have been quarantined in Ethiopia, Kenya, Côte d'Ivoire, and Botswana. An article in The Lancet said that WHO "has prioritized support for 13 countries on the basis of their close transport links with China: Algeria, Angola, Côte d'Ivoire, the Democratic Republic of the Congo, Ethiopia, Ghana, Kenya, Mauritius, Nigeria, South Africa, Tanzania, Uganda, and Zambia."
Eight Planes Locked Down at Heathrow Airport
Eight planes have been simultaneously put on lockdown at London's Heathrow Airport on Friday morning over coronavirus fears, the Daily Mail and ITV reported.
A United Airlines flight from San Francisco was among the eight planes to be held on the tarmac after a passenger aboard the plane complained of having symptoms suspicious of the new coronavirus.
One passenger on that flight, Andy West, told ITV News that the captain informed them just after touchdown at around 9 a.m. local time that "seven other planes" also had suspected cases. West added that flight staff took a passenger to the back of the plane—with no protective gear or face masks—and waited for health officials to arrive. Passengers were allowed to leave the plane about half an hour later.
The Daily Mail reported about another plane among the eight placed on lockdown—a British Airways flight from Kuala Lumpur. The news outlet reported that the plane appeared to have been held for two hours after landing at 6:45 a.m. Cabin crew suspected that a Malaysian family of about eight people may have the virus.
The airport is thought to have since resumed normal operations with all runways open, the news outlet reported.
US Will Test People With Flu-Like Symptoms
The United States will start testing people in five cities who are showing flu-like symptoms for the new coronavirus COVID-19, a top Centers for Disease Control (CDC) official said on Friday.
The cities are Los Angeles and San Francisco in California, Seattle in Washington state, Chicago in Illinois, and New York City.
More sites will be announced in the coming weeks.
Testing previously only took place among those who have symptoms consistent with COVID-19—coughing, fever, and respiratory issues—and who have been to places where the outbreak is spreading or had contact with confirmed or suspected cases.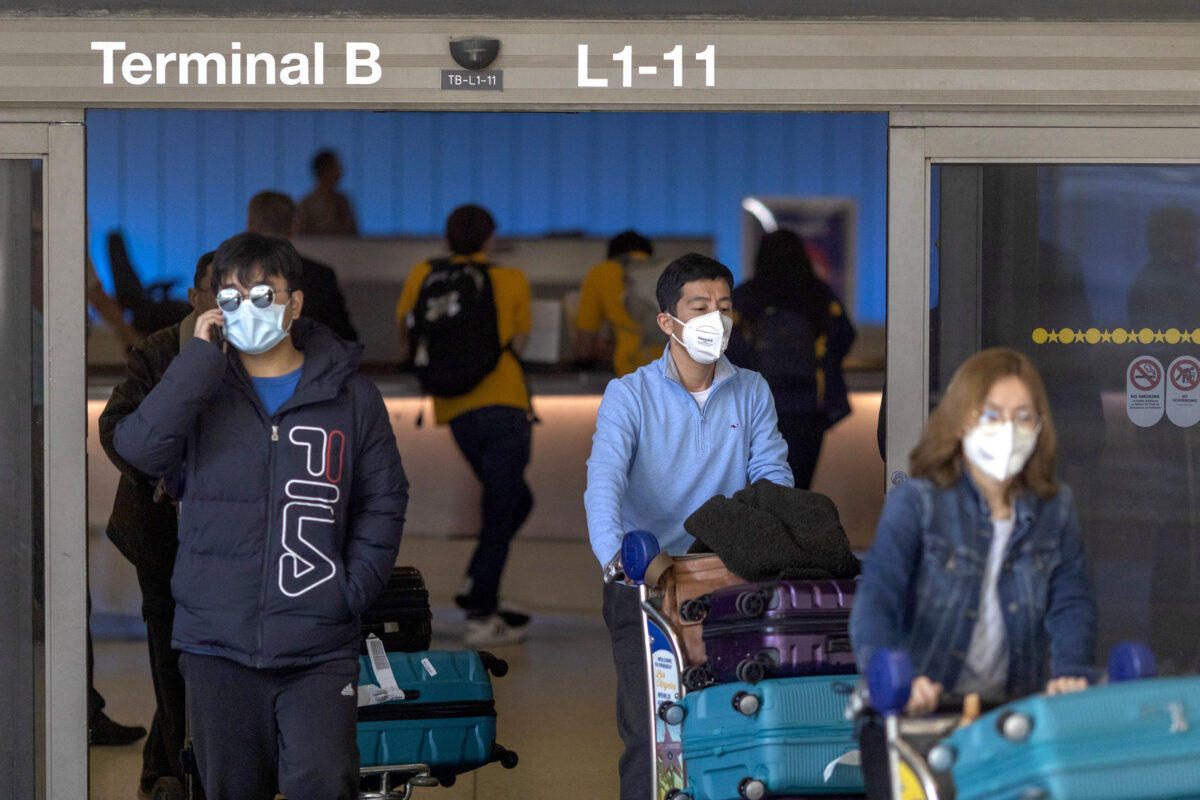 Global Oil Demand 'Hit Hard' by Coronavirus: IEA
Global oil demand is expected to suffer its first quarterly contraction in over a decade, according to the International Energy Agency (IEA), with OPEC also revising downward its crude demand projections, and both organizations blaming the coronavirus for the sector's woes.
The spread of the deadly virus, known officially as COVID-19, has both disrupted the economy of China, the world's biggest importer of crude, and shaken energy markets.
Brent crude oil futures have fallen over 20 percent since the beginning of the year and have remained choppy into February, struggling to retrace any significant gains.
US Lawmakers Want Americans Evacuated From Cruise Ship
House lawmakers are calling on the White House to evacuate hundreds of Americans who are being held in medical isolation on a cruise ship off the coast of Japan over an outbreak of coronavirus, or COVID-19.
A letter from House lawmakers, led by Rep. Phil Roe (R-Texas), wrote that U.S. citizens being held on the Diamond Princess should be evacuated, tested, and allowed to finish their quarantine in the United States instead of Japan.
"We are concerned about the existing level of care available on the ship, particularly to the 428 U.S. citizens aboard, as well as the national security concerns posed by reported quarantine conditions," the lawmakers wrote to the Department of Human Health Services, Department of State, and Department of Homeland Security.
The lawmakers understand the situation is unpredictable due to "the fast-moving nature of the outbreak," but they are urging for the testing of "asymptomatic U.S. citizens as soon as possible and evacuate and quarantine those who test negative for the coronavirus in a U.S.-based facility."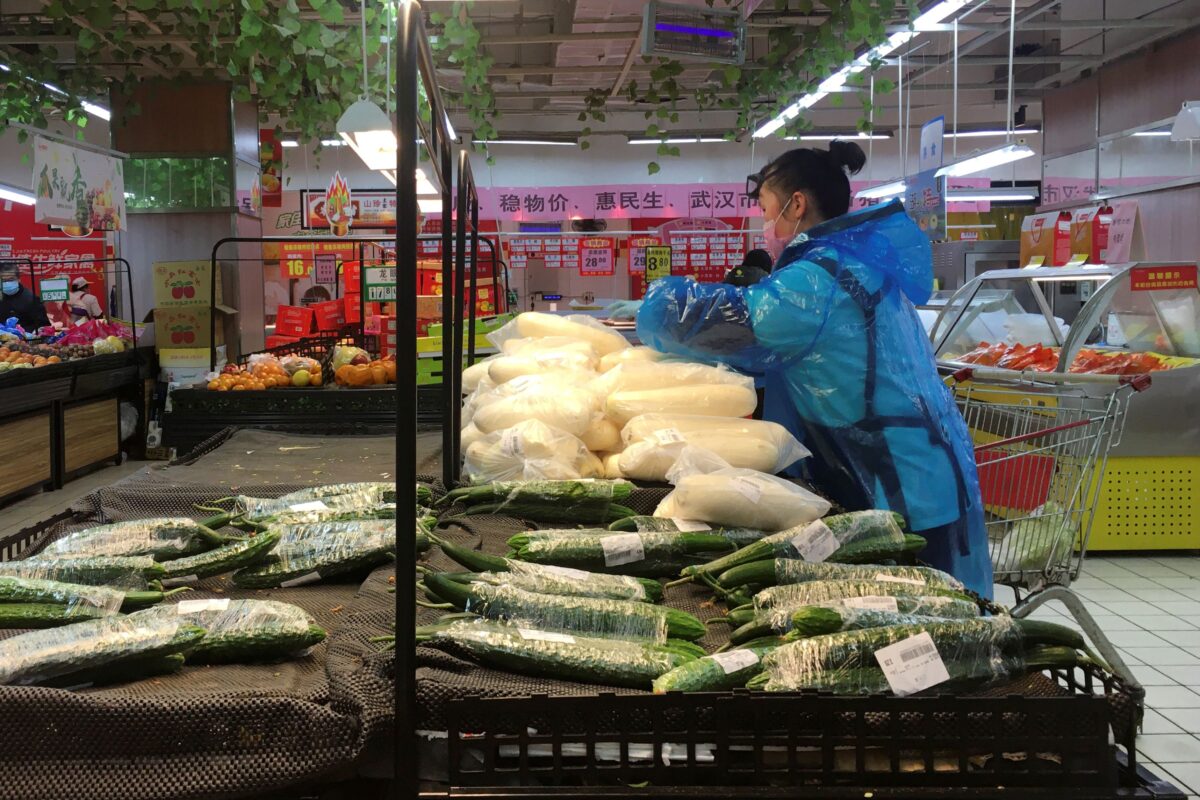 WHO Officials Vague on Team Landing in China
World Health Organization (WHO) officials declined to give details on a team of experts landing in China, including how long the team will be there and which areas they'll be traveling to.
"For how long will they stay depends on the scope of work they will have there. So they will, just based on the need for them to stay," Dr. Tedros Adhanom Ghebreyesus, director-general of WHO, told reporters in Geneva via teleconference while in Africa.
The team is composed of experts from different countries, he added.
"For now we prefer to keep it as such but we will give you more information about the experts whenever it's necessary," he said.
Only two members, Canadian doctor Bruce Aylward and WHO expert Maria Van Kerkhove, have been named. The United States said this week that China has still not accepted an invitation to send American experts to the country, including on the WHO team.
The advance team of three people, led by Aylward, landed in China on Monday. The rest of the team will land this weekend, WHO said.
1,716 Health Workers Infected: China
The new coronavirus has infected 1,716 Chinese health workers and killed six, authorities in China said on Friday.
"The duties of medical workers at the front are indeed extremely heavy; their working and resting circumstances are limited, the psychological pressures are great, and the risk of infection is high," Zeng Yixin, vice minister of the National Health Commission, said during a press conference.
Zeng said the number of infected medical staff is increasing.
Chinese officials and hospitals have repeatedly noted a shortage of protective equipment, including face masks, as the disease took hold in Hubei Province and spread throughout the country. China has reported hundreds of thousands of cases and thousands of deaths.
The true numbers are widely believed to be much higher. Imperial College London said in a study this week that scientists estimated that only one in 19 people infected in Wuhan, the epicenter of the virus, were being tested for COVID-19, and therefore being reported as confirmed cases. And statements by officials at a crematorium in Wuhan show their intake skyrocketed in recent weeks, suggesting a higher number of deaths than officially reported.
An undercover phone call by the Chinese-language edition of The Epoch Times to the Hankou Funeral Home confirmed that its crematorium was using 20 furnaces to cremate bodies 24 hours a day.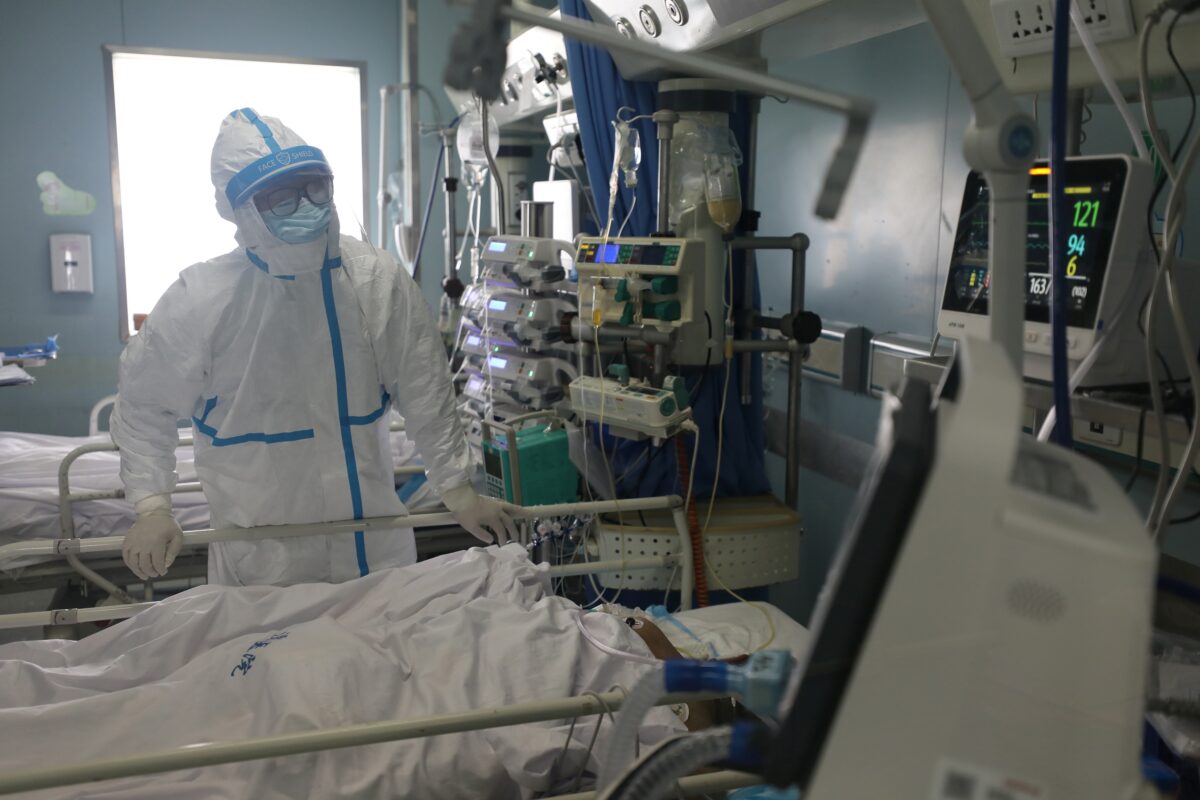 US Prepared to Help North Korea Combat New Coronavirus
The United States said it's ready to assist North Korea in preventing the new coronavirus from entering the country and containing the virus if it does.
"The United States is deeply concerned about the vulnerability of the North Korean people to a coronavirus outbreak," State Department spokeswoman Morgan Ortagus said in a statement.
American officials "strongly support and encourage the work of U.S. and international aid and health organizations to counter and contain the spread of coronavirus" in North Korea, she added.
"The United States is ready and prepared to expeditiously facilitate the approval of assistance from these organizations."
The new virus, officially known as COVID-19, emerged in China in December 2019. The Chinese Communist Party has reported over 1,300 deaths and hundreds of thousands of infections, though the true numbers of both are widely believed to be higher.
Vietnam Turns Away Cruise Ship
Vietnam has turned away a German-owned cruise ship with more than 1,000 passengers on board over fears of coronavirus infections on board, state media reported on Friday.
Authorities in Quang Ninh province, home to the UNESCO world heritage site Ha Long Bay, decided on Tuesday not to allow passengers of the ship AIDAvita to disembark on Thursday, the official Vietnam News Agency (VNA) reported.
"The vessel has docked in the Philippines, Malaysia, and Singapore, which have all reported coronavirus cases," VNA said.
"Not allowing AIDAvita's passengers to disembark is just a temporary solution to prevent the intrusion of diseases," VNA cited a local official as saying.
Germany's AIDA Cruises, the owner of the AIDAvita, did not immediately respond to requests for comment. AIDA Cruises is a subsidiary of Miami-based Carnival Corp.
The cruise liner left the Philippines port of Coron on Feb. 10 bound for Vietnam via the South China Sea, according to data published by the Marine Traffic ship tracking website.
It had been scheduled to visit Ha Long Bay in northern Vietnam on Saturday, then proceed to the Vietnamese ports of Da Nang, Nha Trang, and Ho Chi Minh City from Feb. 16-20, according to CruiseMapper, a website which tracks cruise ships.
As of Friday evening, the AIDAvita was 109 miles south of the Thai capital Bangkok, according to Marine Traffic.
Passengers on another Carnival Corp. cruise ship, the MS Westerdam, spent two weeks at sea after being turned away by five countries, including Thailand, over coronavirus fears before they began to disembark in Cambodia on Friday.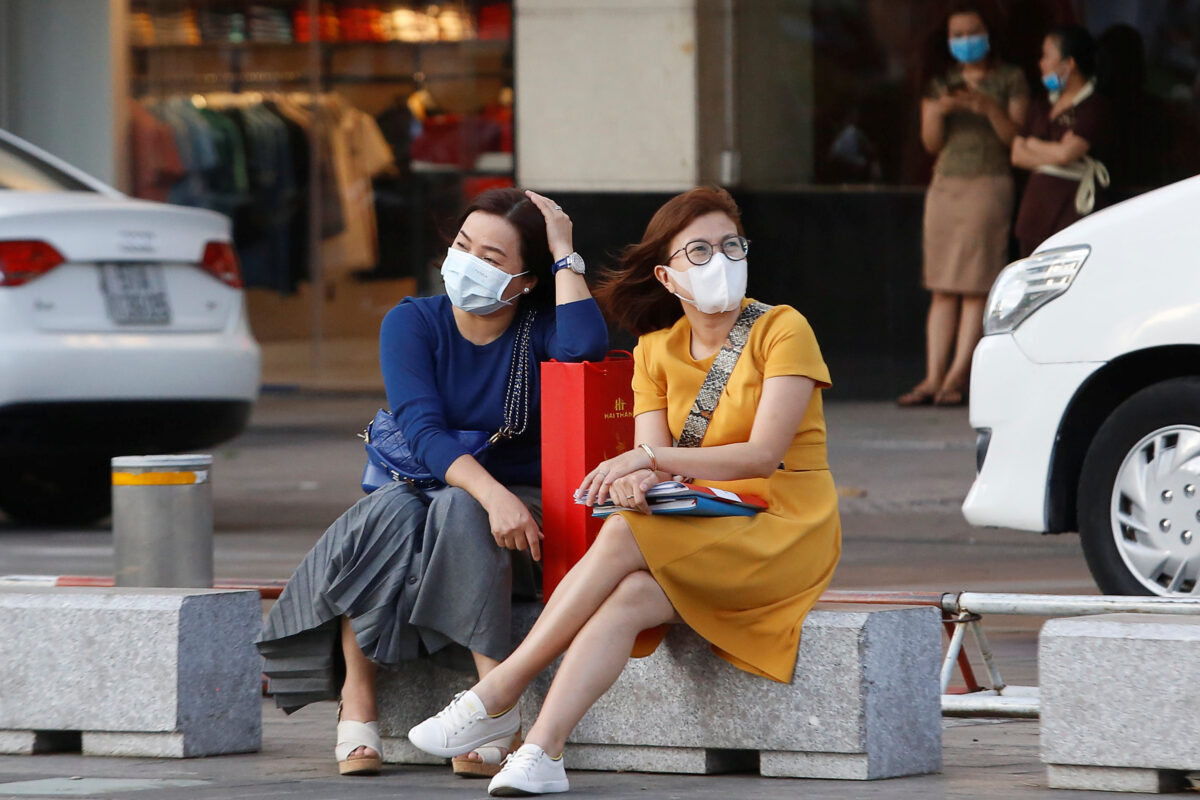 First Case in Okinawa, Japan
A female taxi driver in her 60s has tested positive for COVID-19, local outlet NHK reported on Friday, citing local government officials.
Officials said that the taxi driver was very likely to have come in contact with some passengers aboard the cruise ship Diamond Princess.
A total of 218 passengers on the cruise ship have been infected with the virus. The quarantined ship is currently docked in Yokohama. Certain passengers have been allowed to disembark and complete their quarantine in Japanese government housing.
The total number of confirmed cases on land in Japan is 35, with one death of a woman in her 80s.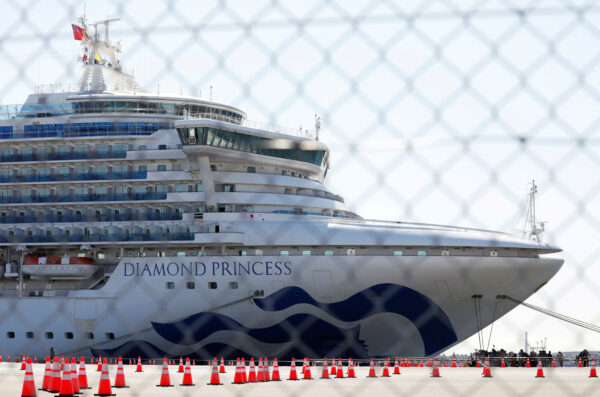 3 New Infections in Hong Kong
Three new cases of Novel Coronavirus appeared in Hong Kong on Friday, according to Chuang Shuk-kwan, head of the Communicable Disease Branch of the Center for Health Protection.
One case involves a 53-year-old woman, who is a relative of another infected patient. On Jan. 26, she took part in a family gathering with 24 other adults and four children at a local restaurant. Among the 29 people, six have tested positive for the virus.
The second case involves a 75-year-old man who lives by himself. The man claimed that he had not traveled outside of Hong Kong recently, contrary to the data by Hong Kong's immigration department.
The third case involves a 61-year-old woman, who had a fever on Feb. 12 and was hospitalized on the following day. She visited her two sons in southern China's Guangdong Province from Jan. 23 to Jan. 28. The two sons are not infected with the virus.
With the three new cases, Hong Kong has 56 known cases of COVID-19, among them one has died, one has been discharged after recovering, while the rest remain hospitalized.
181 French Released After Quarantine
The first group of 181 French nationals repatriated from China has been released from their two-week quarantine, Reuters reported on Friday, citing local French health officials.
None of them has tested positive for the Novel Coronavirus, according to officials.
An additional 157 repatriated French nationals remain in quarantine in southern France. Among them, 122 will be released on Feb. 16, and the remaining a week later.
Currently, France has 11 known cases of COVID-19.
2 Counties in Hubei Province Announce 'Wartime Regulation'
Dawu County and Yunmeng County in Hubei province announced a set of measures on Thursday to enforce "wartime regulation."
One measure calls for banning all vehicles from entering and leaving local districts with a few exceptions, such as medical vehicles, police cars, and firefighting vehicles.
"Daigou," or surrogate shopping, is now enforced in all villages and districts, meaning that residents must buy living necessities and drugs through third-party sellers. The daigou service is guaranteed at least once every three days for every household.
People are also banned from entering and leaving buildings, except medical personnel, volunteers, and people working for daigou.
People will be detained in accordance with "wartime regulation," for entering buildings and districts that have been sealed off.
On Wednesday, Zhangwan, a district in the city of Shiyan in Hubei province, also announced its own measures for "wartime regulation."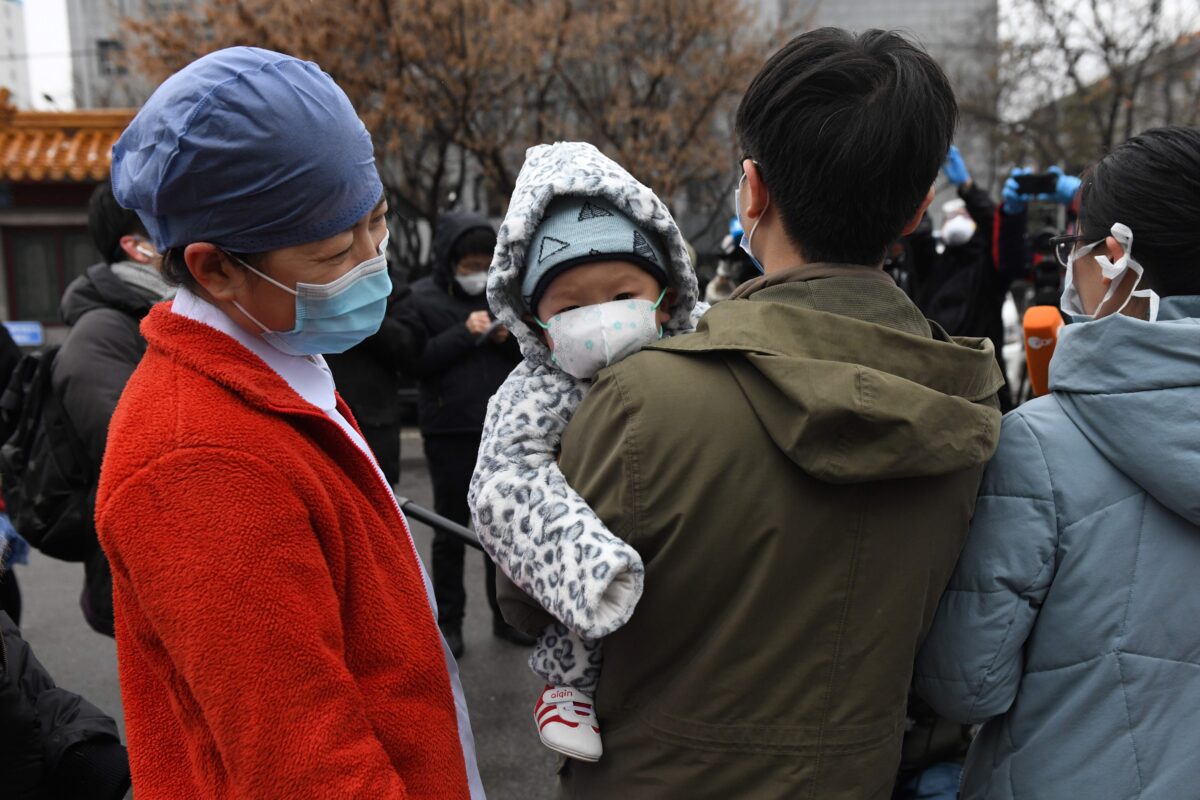 Thousands of Chinese Workers Quarantined in Vietnam
Local newspaper VnExpress reported on Friday that 5,112 Chinese workers, who recently returned to Vietnam following the Chinese New Year holiday, have been quarantined, citing the country's labor ministry.
These workers are being isolated at their companies' dormitories and local hotels, while some workers suspected of having the Novel Coronavirus are being monitored at medical facilities.
About 26,000 Chinese nationals went back to China before the holiday, but only about 7,600 have returned to Vietnam.
Among those quarantined, 3,779 have been isolated for less than 10 days, 1,085 between 10 and 13 days, and 248 for more than 14 days.
Currently, Vietnam has 16 known cases of coronavirus.
South Korea Pledges Emergency Measures
South Korea's two economic policy chiefs pledged on Friday to deploy emergency measures to minimize the impact on the economy from the coronavirus outbreak in China.
Finance Minister Hong Nam-ki and Bank of Korea Governor Lee Ju-yeol made the remarks at start of their meeting, as South Korea's economy is widely expected to be hit hard by the epidemic because of its close business ties with its giant neighbor.
Governor Lee said the central bank was working on financial aid packages for those sectors directly affected by the spreading coronavirus, but gave no indication on whether it would lower interest rates to support the economy.
Japan Launches $136 Million Emergency Plan
Japanese Prime Minister Shinzo Abe approved a $136 million emergency package on Thursday to help the country's effort to fight the Novel Coronavirus outbreak, local outlet NHK reported.
The package includes increasing the capacity of the country's National Institute of Infectious Diseases to test samples suspected of having the virus, and providing financial support to prefecture governments to establish outpatient services for checking suspected cases.
A part of the money will be used to support small firms in the tourism sector.
The package also includes working with the private sector to develop anti-viral drugs and a vaccine.
On Friday, NHK also reported that a man in his 70s living in Wakaya Prefecture is in serious condition after testing positive for the virus.
The man began to have a fever on Feb. 5 and was admitted to Saiseikai Arida Hospital in Yuasa, a town located in Wakaya Prefecture, the following day. He was moved to another medical facility on Feb. 13.
A Japanese surgeon in his 50s who works at the same hospital tested positive for the virus on Thursday after being hospitalized three days earlier.
Japanese newspaper Mainichi Shimbun reported according to local government officials, the two had not come into contact.
A Japanese woman in her 80s died on Thursday in the third death recorded outside of mainland China.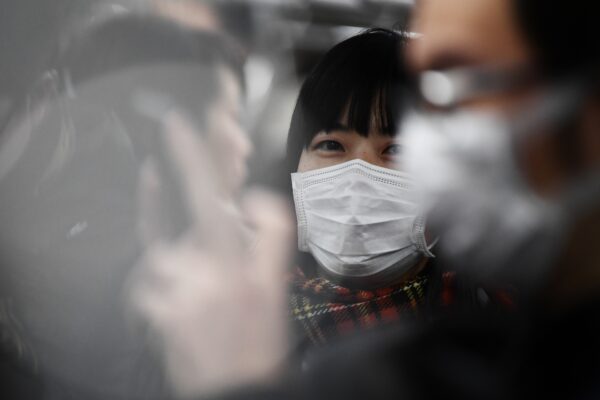 US Refrigerated Products Diverted Away from China
Jim Sumner, president of the trade group USA Poultry & Egg Export Council, said that Chinese ports have run out of space for refrigerated containers.
These containers, carrying food products such as frozen meat, must be plugged into electrical outlets after they are offloaded from ships, Sumner added.
The Novel Coronavirus outbreak has slowed both purchases at stores and the unloading at Chinese ports as people are confined to their homes in city-wide lockdowns.
As a result, refrigerated cargo containers are being diverted to other ports in Taiwan, Hong Kong, South Korea, and Vietnam, according to Sumner.
He added that Chinese authorities are now giving priority to shipments of medical supplies and pork.
"Everything else is being considered not a priority and is not allowed entry," Sumner said. "China is basically shut down right now."
He said about 300 to 400 refrigerated poultry containers, currently in transit, are being diverted.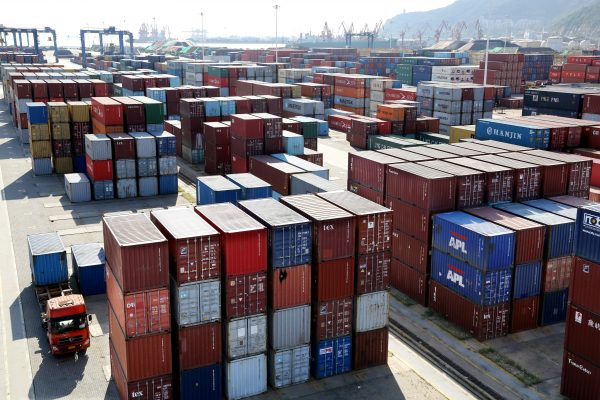 All Aboard Cruise Ship in Cambodia Free to Go
All 1,455 passengers and 802 crew abroad a cruise ship docked in Cambodia are free to disembark, local newspaper Khmer Times reported on Friday, after 20 ill passengers tested negative for the Novel Coronavirus COVID-19.
"We have just received information from Pasteur Institute that all 20 samples tested negative for COVID-19," said local health ministry spokesman Or Vandine.
The Westerdam cruise ship, operated by Holland America, was stranded for days in the South China Sea after it was turned away by Thailand, the Philippines, Taiwan, and the U.S. territory of Guam amid coronavirus fears.
The ship finally docked in Sihanoukville, a port city in Cambodia, on Feb. 13.
Kheang Phearom, spokesman for Preah Sihanouk Province, said the 1,455 passengers were of 41 different nationalities, including 271 Canadians, 79 Australians, and 57 Germans.
The 802 crew members included 362 Indonesians, 260 Filipinos, and 15 Americans.
Phearom added that 36 buses were ready to take the passengers to Sihanoukville International Airport for flights to Phnom Penh International Airport, from where passengers could go their separate ways.
Emily Zeeberg, spokeswoman for the U.S. Embassy in Cambodia, told the Khmer Times via email that the embassy was helping U.S. nationals on the ship.
"We will continue to work with the Westerdam and Cambodian authorities in assisting U.S. citizens to disembark and transfer to onward destinations," Zeeberg said.
The cruise ship is expected to leave the port on Feb. 17, Preah Sihanouk's provincial governor Kuoch Chamroeun said, according to the paper.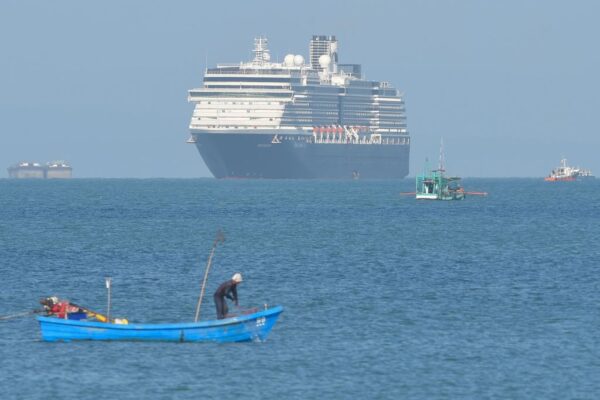 New Infections in Hong Kong, Malaysia, Singapore
In Hong Kong, the Center for Health Protection issued a statement at 8 p.m. local time on Feb. 13, announcing three additional confirmed cases of the Novel Coronavirus.
All three new patients have no recent travel history outside of Hong Kong.
One case involves a 43-year-old man, a resident in Tuen Mun, who is the relative of another infected patient.
The second case involves a 67-year-old woman, who is the younger sister-in-law of a 75-year-old patient who already tested positive for the virus.
The third case is a 37-year-old man who developed a fever on Feb. 8 and consulted a private doctor the following day. The statement does not specify whether the man had come in contact with any infected patients.
In Malaysia, a 39-year-old tourist from Wuhan became the latest patient to be infected with the virus, local newspaper The Star reported, citing the local health director-general Datuk Dr. Noor Hisham Abdullah.
"The woman arrived in Malaysia from China on Jan. 25 with four other women," the health official said. Her mother and a friend, also Chinese nationals, tested positive for the virus in early February.
Singapore's Ministry of Health announced eight new cases on Thursday. None of them have recently traveled to China.
Two of the new cases involve Bangladesh nationals, aged 30 and 37, with a Singapore work pass.
Five new patients, two aged 54 and others aged 26, 48, and 55, are connected to a local church.
The eighth case involves a 30-year-old Singaporean man, who tested positive on Feb. 13. The man is a relative of a previously infected patient who had no recent travel history to China.
With these new cases, Hong Kong has 53 known cases of the virus, Malaysia 19, and Singapore 58.
A previous version of this article misstated the number of deaths recorded outside mainland China. The Epoch Times regrets the error.
Frank Fang, Zachary Stieber, Eva Fu, Cathy He, Mimi Nguyen Ly, and Reuters contributed to this report.