Roughly two dozen countries around the world have taken precautionary measures to stem the spread of the new coronavirus, COVID-19, as the death toll continues to rise.
This page has updates from Feb. 11. For updates from Feb. 12, click here.
Japan Cruise Ship Virus Cases Jump to 175 Including Quarantine Officer
Another 39 people have tested positive for the coronavirus on the quarantined Diamond Princess cruise ship in Japan as well as one quarantine officer, bringing the total to 175, the health ministry said on Wednesday.
The Diamond Princess was placed in quarantine for two weeks upon arriving in Yokohama, south of Tokyo, on Feb. 3, after a man who disembarked in Hong Kong was diagnosed with the virus. About 3,700 people are aboard the ship, which usually has a crew of 1,100 and a passenger capacity of 2,670. The ministry said tests are being conducted for others who are deemed to need them and it will announce the results later.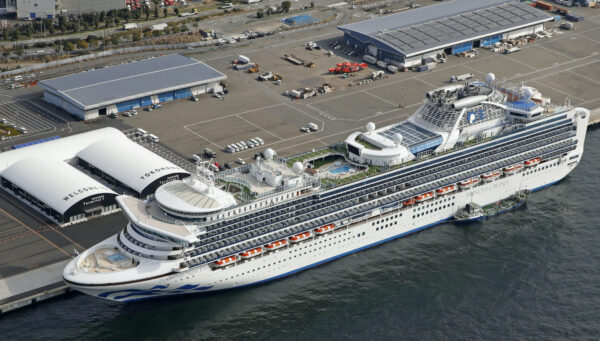 The U.K.-flagged Diamond Princess is managed by Princess Cruise Lines, one of the world's largest cruise lines and a unit of Carnival Corp.
The government was considering allowing the elderly and those with chronic illnesses to disembark before the Feb. 19 target date for ending the quarantine, some media reported, but added it would take time to figure out where they could be sent.
As of last week, about 80 percent of the passengers were aged 60 or over, with 215 in their 80s and 11 in the 90s, the English-language Japan Times newspaper reported. Kyodo news agency, citing the health ministry, said that of the 39 cases, 10 were crew, 10 were Japanese nationals and the others were from 11 countries including the United States and China. Four were in serious condition, media said, quoting Health Minister Katsunobu Kato.
Fed Official: Interest Rate Cuts May Be in Order
Philadelphia Federal Reserve Bank President Patrick Harker said that if the coronavirus-related economic malaise now hurting China spills over and deals the U.S. economy a material blow, the Fed may be forced to drop interest rates to contain the fallout.
"It's too early to say what impact the spread of the coronavirus will have on the global economy, but the negative effects on the Chinese economy and international travel are something to watch," Harker said in a speech at the University of Delaware in Newark on Monday.
During a panel after he delivered his remarks, Harker was cited by Reuters as saying that if the economic contagion from the virus outbreak in China "gets significantly worse" and impacts American businesses, the Fed would consider a rate cut.
Pentagon Names 11 Military Bases as Potential Quarantine Centers
The Pentagon said it has named 11 military bases that could serve as potential quarantine areas for U.S. coronavirus cases after being asked by the Department of Health and Human Services (HHS).
The Department of Defense (DOD) named installations "near 11 major airports that could house additional passengers" if HHS facilities become filled, according to a news release.
195 Americans From Wuhan Released From Quarantine
Nearly 200 Americans who were evacuated from China have been released from a 14-day quarantine after none tested positive for the mysterious new coronavirus.
The Americans were returning to their houses weeks after being rescued from Wuhan, the epicenter of COVID-19. They had been held at March Air Reserve Base in California, monitored for symptoms of the disease.
Riverside County public health officer Dr. Cameron Kaiser said some of the Americans threw their face masks into the air in celebration as they prepared for departure.
No one from the group tested positive for the virus. Four other groups are in quarantine across the United States.

Cruise Ship Stranded at Sea Over Coronavirus Fears
Thailand's government has turned away a Holland America cruise ship on Tuesday, just hours after the firm announced that it would be able to disembark in Bangkok—making it the fifth time a country or territory has denied it entry amid fears that someone on board might have coronavirus.
Thai Deputy Transport Minister Atirat Ratanasate wrote on social media that the ship cannot dock in the country, but he said Thailand "will gladly help provide fuel, medicine, and food" so the ship can "reach its destination safely."
Taiwan, Japan, the Philippines, and the U.S. territory of Guam have all prohibited Holland America's Westerdam ship from docking on their shores amid fears of the virus.
Holland America, which is owned by cruise giant Carnival Corp., said that it has no reason to believe there are any cases of coronavirus on board the ship, which has reportedly sickened tens of thousands of people inside China.
China Receptive to Offer for US Help: Official
Chinese officials have expressed "receptivity" to having at least one American expert join the World Health Organization (WHO) team that is set to arrive soon in the country to help with efforts against COVID-19, an American health official said on Tuesday.
"My understanding is, the latest discussions there's been receptivity," Dr. Anne Schuchat, principal deputy director of the Centers for Disease Control and Prevention (CDC), told reporters in Washington.
WHO's advance team arrived on Monday and the rest of the team was going to arrive "as soon as possible," the organization's chief, Dr. Tedros Adhanom Ghebreyesus, said on Monday.
Schuchat said that the team could help out by providing "some fresh eyes." The experts might not "have not lost as much sleep over the past month as individuals in China," she added.
Experts could help look into the routes of transmission for the new virus, the full severity, understanding potential animal reservoirs, and trying to pinpoint the origin of the virus, Schuchat said. The United States has repeatedly offered to send experts to China but have been rebuffed, though CDC workers already in Beijing were assisting their counterparts, American officials said previously.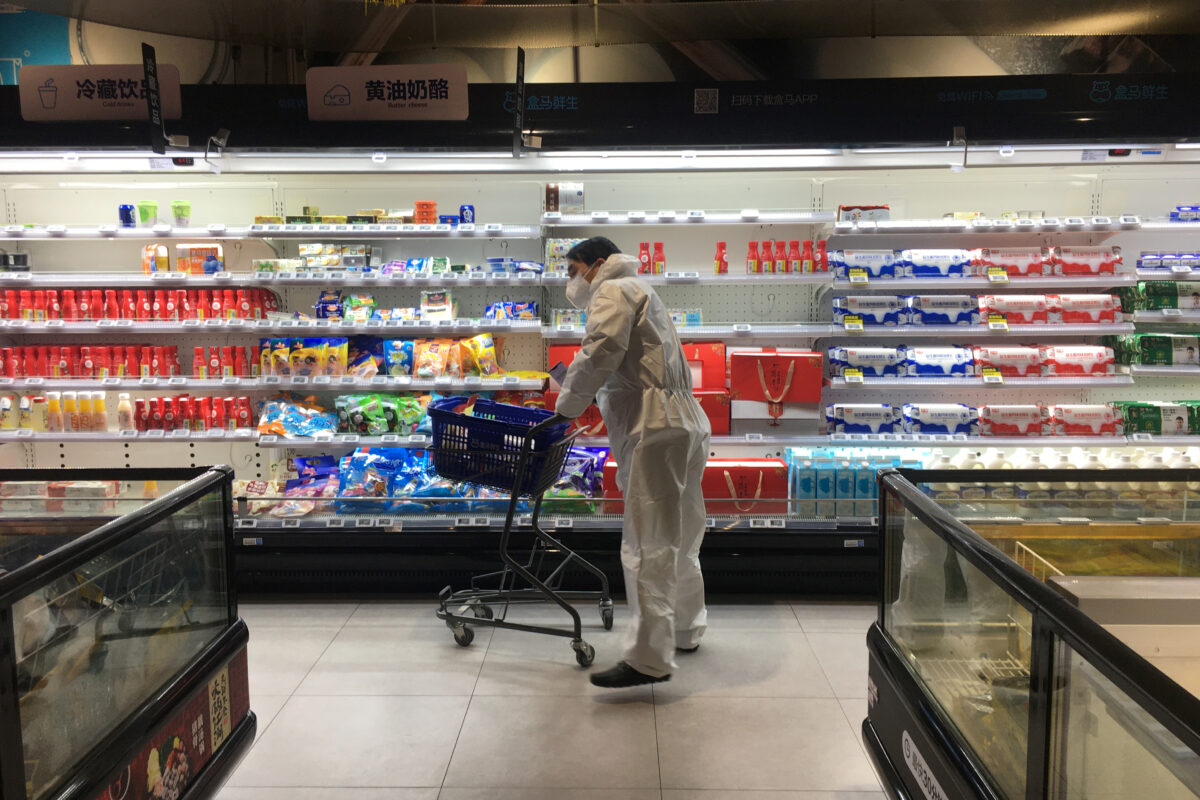 First Vaccine 'Could Be Ready in 18 Months'
Dr. Tedros Adhanom Ghebreyesus, the World Health Organization's (WHO) director-general, said that the development of vaccines and therapies are an important part of the forum happening at the organization's headquarters today and tomorrow. But the first vaccine could take some time to develop, he said.
"The first vaccine could be ready in 18 months, so we have to do everything today using the available weapons to fight this virus, while preparing for the long-term," he told reporters on Tuesday.
There are currently no vaccines or known cures for COVID-19.
The available weapons include sending supplies to countries to help diagnose and treat patients and protect health workers and training workers to respond to the virus.
Companies and groups in a number of countries are working on a vaccine but others have also said the development of one could take a while. Dr. Theresa Tam, Canada's chief public health officer, said late last month that it would take at least a year before a vaccine is developed. And Dr. Amesh Adalja, a senior scholar at the Johns Hopkins Center for Health Security, told HealthDay News that he doesn't expect a vaccine to be commercially available for at least 12 months.
British Man Linked to 11 Infections Speaks Out
The British man who is believed to have passed on the new coronavirus to at least 11 people revealed his identity and said he's "fully recovered."
Steve Walsh, 53, traveled to Singapore for a business conference in January. Before returning to Britain, Walsh visited a ski chalet in France.
Five people who stayed at the chalet tested positive in France, another five linked to a known case in France tested positive in Britain, and one person believed to have caught the virus at the chalet tested positive in Spain, authorities said.
Walsh is still in quarantine in a hospital in London but issued a statement saying he's doing well and expressing gratitude to the National Health Service (NHS).
"I would like to thank the NHS for their help and care—whilst I have fully recovered, my thoughts are with others who have contracted coronavirus," he said in the statement, which was sent to news outlets.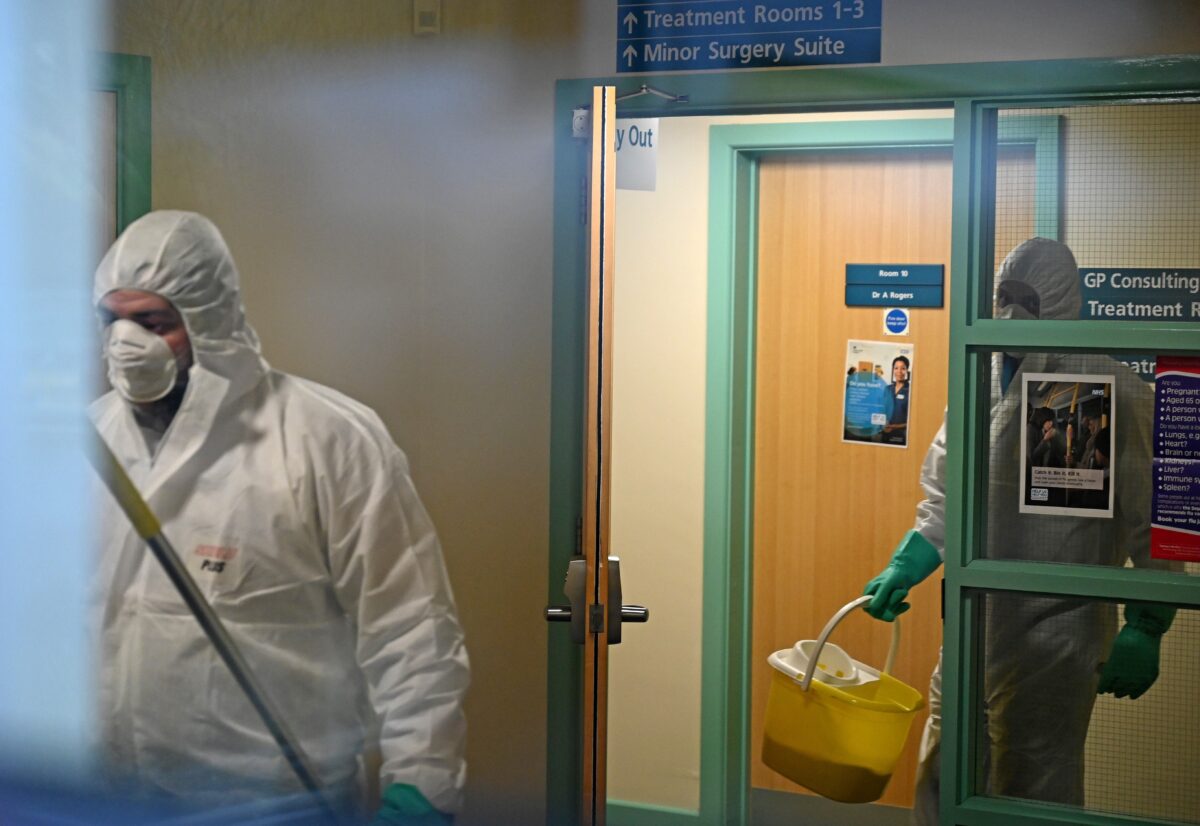 New Coronavirus Officially Named COVID-19
The new coronavirus that started in China was officially named COVID-19, the World Health Organization (WHO) said on Tuesday.
The "CO" stands for corona, the "VI" stands for virus, and the "D" refers to disease, WHO director-general Dr. Tedros Adhanom Ghebreyesus told reporters at a press conference at the organization's headquarters in Geneva on Feb. 11.
Guidelines agreed upon between the WHO, the World Organisation for Animal Health, and the United Nations' Food and Agriculture Organization forced officials to find a name "that did not refer to a geographical location, an animal, an individual or group of people, and which is also pronounceable and related to the disease," Tedros said.
Officials hope the new name will prevent people from using other names that "can be inaccurate or stigmatizing," Tedros said. The new name also gives officials a standard format to use for any future coronavirus outbreaks.
More Infections Reported in Hong Kong
Seven new cases of coronavirus have emerged in Hong Kong, according to Chuang Shuk-kwan, head of the Communicable Disease Branch of the Center for Health Protection, bringing the city's total to 49.
One new case involves a 59-year-old male preacher from a methodist church in Siu Sai Wan, a residential district in Hong Kong Island.
Two new patients—a 71-year-old man living in Tseung Kwan O and a 66-year-old living in Tuen Mun—have no recent travel history outside of Hong Kong.
Three other patients are relatives of an infected patient living on the third floor of Hong Mei House, a residential building at Cheung Hong Estate.
The final case involves a man who is a coworker of another infected person.
The infected person is one of 10 people from the same family, all of whom took part in a hotpot meal at a local restaurant last month.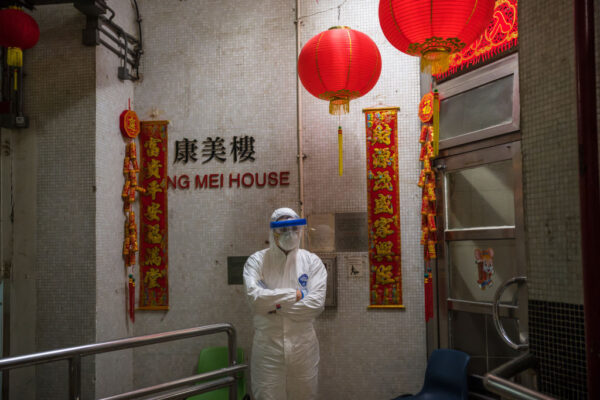 Two Evacuees Test Positive in Japan
Two Japanese men who repatriated on a government-chartered plane from Wuhan in late January have tested positive for the Novel Coronavirus, Mainichi Shimbun reported on Feb. 11, citing the health ministry.
The two men, one in his 40s and the other in his 50s, tested positive on Monday.
According to Japanese media reports, Japan has repatriated a total of 763 Japanese and their non-Japanese family members from China on four chartered planes between Jan. 28 and Feb. 7.
With the two new cases, Japan has a total of 28 confirmed cases of coronavirus, in addition to 135 confirmed cases on the cruise ship Diamond Princess, which is under quarantine in Yokohama.
The United Arab Emirates Has 8 Confirmed Cases
The Emirates' Ministry of Health and Prevention announced on Monday another confirmed case of coronavirus, bringing the national total to eight.
The new case involves an Indian national who had come into contact with a person infected with the virus.
The ministry also announced that an infected patient, a 73-year-old Chinese person, had been cured—the first recovery from the virus in the country.
British Airways Extends Flight Cancellations to China
The UK's flag carrier airline British Airways announced on Monday that its flights to Beijing and Shanghai will continue to be canceled until March 31, Reuters reported, citing a statement from BA.
In January, BA announced service suspensions to the two Chinese cities until the end of February.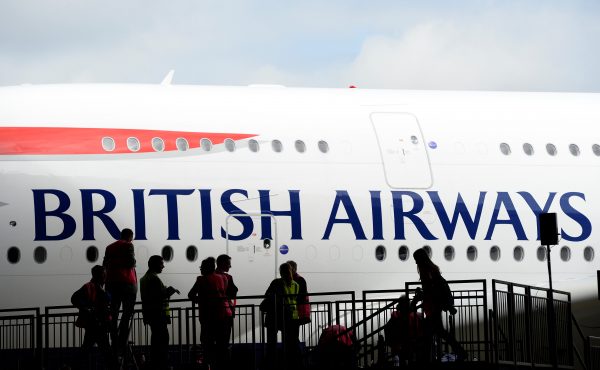 Wuhan Announces Additional Lockdown Measures
The municipal government in Wuhan, the epicenter of the coronavirus outbreak, announced on its official Weibo account on Feb. 11 that residential districts will be put under "seal-off management."
The short announcement said that local officials will "strictly carry out seal-off management" of people suspected of contracting the novel coronavirus and patients determined to have the virus.
The notice quickly received criticism from many Chinese netizens, who left their comment beneath the post.
One netizen from Wuhan commented that the announcement, which lacked all detail, has created more panic, much like another measurement that local authorities announced on Jan. 23.
On that day, Wuhan announced the suspension of public buses, the metro service, and ferries. Additionally, airports and train stores would be shut down. It also discouraged locals from leaving Wuhan without providing any special reason.
Many netizens questioned why the seal-off in Wuhan came so late, as similar measures had long been in place in other cities and villages.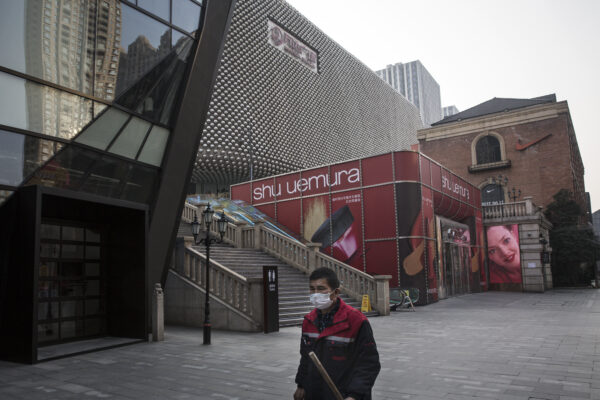 Thailand and Vietnam Report New Cases
In Thailand, a 54-year-old Chinese woman from Wuhan has been confirmed to be infected with the novel coronavirus, local newspaper Bangkok Post reported, citing Suwanchai Wattanayingcharoenchia, director-general of the country's Department of Disease Control.
The woman had come into contact with another Chinese patient already infected with the virus.
The case brings Thailand's number of confirmed cases to 33.
In Vietnam, a 3-month-old girl in Vinh Phuc province has tested positive for the virus, bringing the national total to 15, according to local newspaper VnExpress.
The girl is the grandchild of an infected woman, who contracted the virus from a 23-year-old neighbor.
The neighbor is one of eight workers sent to Wuhan by the Japan-based company Nihon Plast for training. The eight returned to Vietnam on Jan. 17, after which six of them tested positive for the virus.
Thailand Refuses Entry to Netherlands-Flagged Cruise Ship
Thai Public Health Minister Anutin Charnvirakul announced on Feb. 11 that the cruise ship, MS Westerdam, will not be allowed to dock at the local Laem Chabang port in Chonburi province, according to local newspaper Bangkok Post.
The ship carrying 1,455 passengers and 802 crew members left Singapore on Jan. 16 for a month-long tour of Asia. It picked up 600 passengers in Hong Kong on Feb. 1.
Before being turned down by the dock in Thailand, the company that owns MS Westerdam, Seattle-based Holland America, issued a statement saying that it had received permission to dock at Laem Chabang.
Its original destination was Yokohama, Japan, which is currently home to another cruise ship that is under quarantine for the novel coronavirus—Diamond Princess.
Japan, the Philippines, Taiwan, and the U.S. territory of Guam had all denied entry to the ship amid fears that passengers were carriers of the virus.
"The ship is not in quarantine and we have no reason to believe there are any cases of coronavirus on board despite media reports," Holland America said in a statement on Feb. 10.
Coronavirus Patients May Not Show Symptoms for Over 3 Weeks: Study
The incubation period for the new coronavirus can be as long as 24 days, according to a large Chinese study analyzing patients of the disease.
The Feb. 9 study, which is yet to be peer-reviewed, was led by renowned Chinese respiratory doctor Zhong Nanshan and written in collaboration between 38 Chinese researchers.
After analyzing around 1,100 patients across 31 provinces and 552 hospitals, the researchers found evidence that the maximum incubation period for the virus is 24 days—up from two weeks as previously projected.
The researchers also raised concerns about possible transmission through fecal contamination.
Airbnb Suspends Service in Beijing
Major lodging provider Airbnb announced on Monday that all bookings in Beijing have been suspended until Feb. 29.
"In light of the novel coronavirus outbreak and guidance from local authorities for the short-term rental industry during this public health emergency, bookings of all listings in Beijing with check-in from 7 February 2020 to 29 February 2020 have been suspended," Airbnb said in an email statement.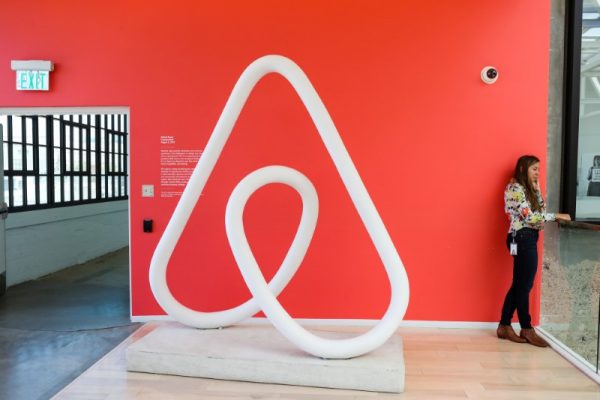 Health Ministers from EU Member States to Meet This Week
Janez Lenarcic, European Commissioner for Crisis Management, told reporters on Feb. 10 that the EU commission supports the "convening of [an] extraordinary council of health ministers of [EU member states], which is supposed to take place later this week."
According to AFP, the extraordinary meeting will take place on Feb. 13.
Lenarcic added: "I think it is still important and useful that the health ministers themselves seat together, discuss the situation, exchange information on the measures they have taken, and see how further coordinated measures can be taken.
"This is a worrisome epidemic. This is a serious danger for public health. This virus spreads with great speed," Lenarcic said.
When asked by a reporter whether the EU considered stopping direct flights to and from China "a useful measure or not," Lenarcic said, "the decision on travel restrictions is the decision to be taken by member states."
He added that the commission has advised all of its staff to postpone non-essential travel to and from China until further notice.
Now is the time to join forces to stop the #Coronavirus epidemic. It is crucial that the entire international community focuses on preparedness & response efforts to fight coronavirus, keeping 🌍 #solidarity in mind.

My full VIDEO statement ⤵️https://t.co/hsc1B3kSd3

— Janez Lenarčič (@JanezLenarcic) February 10, 2020
Coronavirus Costing Global Shipping Trade $350 Million a Week
The global shipping trade is hemorrhaging $350 million a week in lost trade, according to a Feb. 10 report by Sea-Intelligence, a Denmark-based maritime data provider, reported the Wall Street Journal.
The decline in industrial activity in China has meant a drop in shipping volumes, with lines re-routing cargoes and reducing calls to Chinese ports, setting the scene for months of delivery delays ahead, industry sources said.
Despite the Chinese slowly returning to work after an extended Lunar New Year holiday, many factories remain closed or are having reduced operations due to government-ordered lockdowns across many cities.
"U.S. retailers were already beginning to shift some sourcing to other countries because of the trade war," Jonathan Gold, vice president for supply chain and customs policy at the U.S.-based National Retail Federation, told WSJ. "But if shutdowns continue, we could see an impact on supply chains," he said.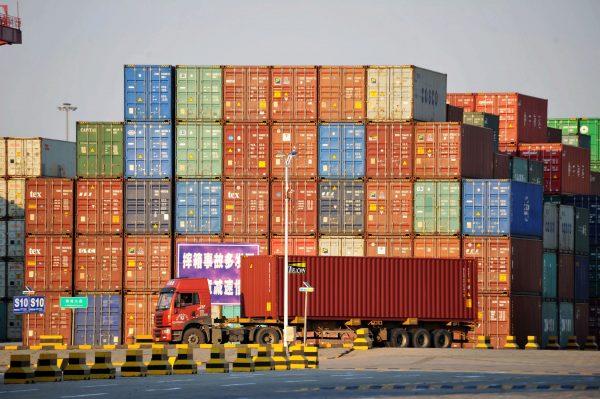 More Infections Reported For South Korea and Singapore
The Korean Centers for Disease Control and Prevention announced on Feb. 11 another new confirmed case, bringing the national total to 28.
The new patient is a 30-year-old Chinese woman who came in contact with the third confirmed case in South Korea. The patient is now being isolated for treatment at Myongji Hospital.
According to South Korea's national broadcaster KBS, the third confirmed case was identified as a 54-year-old South Korean man who had been living in Wuhan. The man returned to South Korea on Jan. 20 and tested positive for the virus on Jan. 26. He is also being treated at Myongji Hospital.
Singapore's Ministry of Health has reported two new cases, bringing the country's total to 45.
One involves a 37-year-old Singaporean man who has no recent travel history to China. He tested positive on Feb. 9.
The second new case involves a 2-year-old Singaporean girl who was repatriated from Wuhan on Jan. 30. The girl tested positive on Feb. 10.
Among the 45 cases in Singapore, seven have been discharged from the hospital while seven are in critical condition.
See the latest information on the number of reported cases globally here.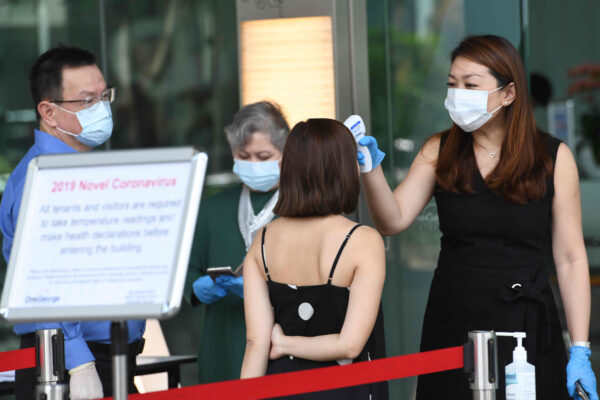 Doctors and Patients in China Describe the Characteristics of the Coronavirus
Chinese doctors on the front lines and families of patients infected with the novel coronavirus have been sharing their observations of the disease on Chinese state media and social media.
The virus has exhibited some alarming features and has therefore earned a reputation among Chinese doctors as a "cunning" virus.
One More Pending Case Cleared in New York State
New York Governor Andrew M. Cuomo announced on Feb. 10 that one additional sample sent to the Centers for Disease Control and Prevention has tested negative for the novel coronavirus.
So far, 22 out of 23 tests sent to the CDC have returned negative for the virus. One test from New York City is still pending.
Cuomo said: "We are continuing to take every necessary precaution to protect New Yorkers from this virus.
"While there are still no confirmed cases of the virus in New York State, I urge everyone to continue to take commonsense precautions, such as regular hand washing and avoiding close contact with people who are sick."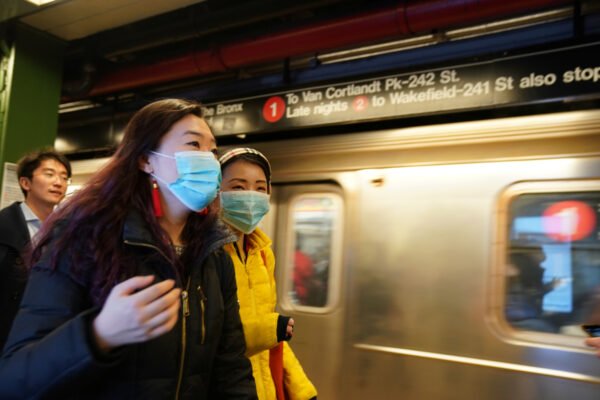 New Case in California Takes US Total to 13
One new case of novel coronavirus has been detected in California, involving an adult patient who was among a group of U.S. nationals returning from Wuhan last week, reported local broadcaster 10News.
The patient has been under mandatory quarantine for two weeks at Marine Corps Air Station Miramar. They have now been transferred to the University of California San Diego Medical Center for treatment.
The patient is the 7th known case in California and the 13th in the United States.
For updates from Feb. 10, click here.
Tom Ozimek, Eva Fu, Olivia Li, Frank Fang, Jack Philips, Zachary Stieber, and Reuters contributed to this report.